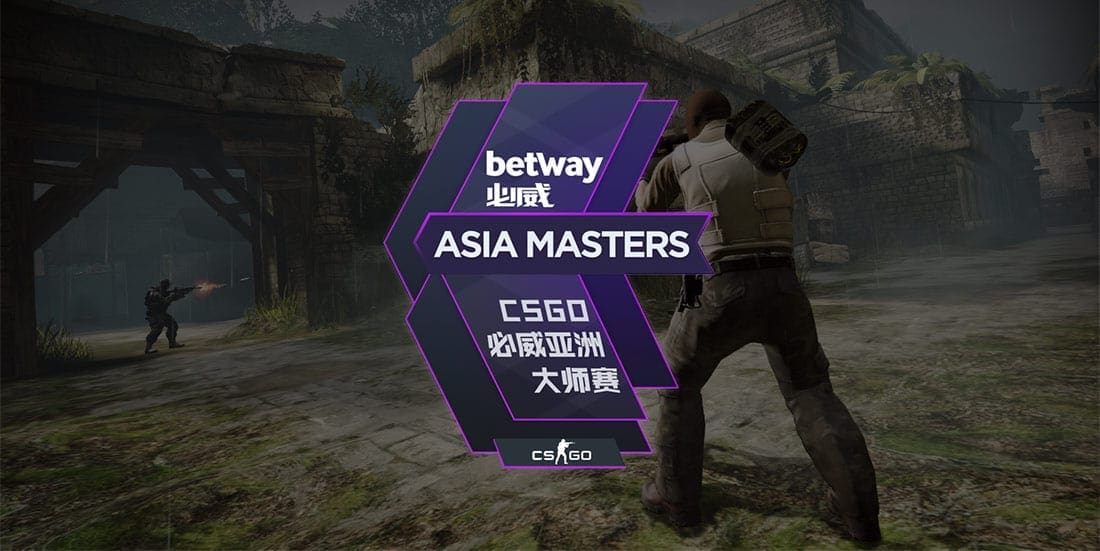 by in
TEAM ASTER vs ONETHREE CS:GO BETTING & MATCH DETAILS

CSGO Betting Odds:
Aster +346 at BetOnline | OneThree -666.67 at BetOnline
CSGO Betting Lines:
Aster +1.5 at -106.38 | OneThree -1.5 at -131.58
When:
May 13, 2020 at 17:00 CST
Watch Live:
Twitch
TEAM ASTER vs ONETHREE BETWAY CS:GO ASIA MASTERS BETTING PREVIEW
Team Aster and OneThree will meet on the battlefield this Wednesday at the Betway CS:GO Asia Masters as they continue their fight over the largest share of the ¥100,000 CNY (~US $14,000) prize pool.
Team Aster have had an up and down journey through the first two weeks of the Asia Masters. They lost to Lynn Vision (0-2) and Invictus Gaming (0-2) in their opening two matches, bounced back with a 2-0 win over Let's Quit and then fell down against Zero.TSG. Because Lynn Vision were disqualified, however, Aster are holding onto a 1-2 record.
ZhaoHeng "813" Yu and his crew are also participating in ImbaTV CSGO Development League Season 1, where they sit in fifth place with a 2-3 record. Their most recent match in that competition came last Saturday when Aster overcame 8EASY with ease.
Despite their occasional flashes of greatness, Team Aster are in terrible shape. They have won only three fixtures in the last nine, and those came against significantly weaker sides in 8EASY, Let's Quit and Team Zero. It seems like the mix of Chinese, Filipino and Indonesian players with a Korean coach is not helping the team's communication and synergy.
SEE ALSO: HOW TO BET ON COUNTER-STRIKE ESPORTS
OneThree rebuilt their roster in April when they signed Junhao "ChildKing" Peng and Lei "bottle" Mao and appointed their former player ZhengDong "Not7" Mo as head coach. Although OneThree are still miles from being considered as one of the best Chinese CS:GO teams, they are making some serious moves. Since April, they have ascended 21 spots to sit 144th in the CS:GO world rankings.
OneThree began their journey in the CS:GO Asia Masters with a loss against Lynn Vision (0-2) but bounced back with two strong showings against Invictus Gaming (2-0) and Big Time Regal (2-1). As the loss against Lynn Vision has been wiped, Not7's squad sit in second place with a 2-0 record.
OneThree are not competing in any other CS:GO tournament at the moment, which could leave them a bit rusty. Nonetheless, with their recent surge in form, OneThree will fancy their chances against a shambolic Aster side in desperate need of an overhaul.
TEAM ASTER vs ONETHREE BETWAY CS:GO ASIA MASTERS BETTING PREDICTIONS
These teams met twice in April during Huya DarkHorse League Season 2, where Aster won the first match 16-14 but lost the second 7-16. They also faced each other in Huya DarkHorse League Season 1 in late March, where OneThree came ahead with 16-11 and 16-13.
Since their last clash, bottle has joined OneThree and given the squad a massive boost. The 26-year-old CS:GO veteran has already proven his worth by averaging a 1.18 match rating against Invictus and Big Time Regal.
Although Aster beat OneThree last month, these two teams are clearly going in different directions. While OneThree are rapidly improving, Aster have a 30% win rate from their last nine matches.
Online tournaments can produce volatile results, but we are confident that OneThree can finish this series in two maps.