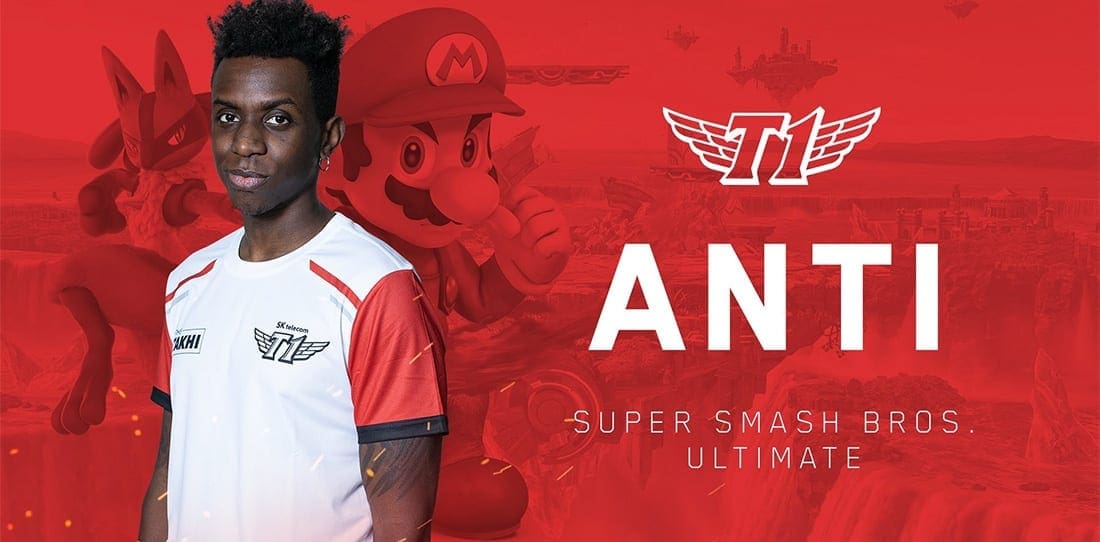 by in
T1 have announced they are parting ways with their Super Smash Bros. Ultimate player Jason "ANTi" Bates due to his alleged past relationship with a minor.
ANTi was released on Friday after anonymous allegations against him surfaced on social media. This news comes at a time when many figures in the Smash esports scene are dealing with accusations of sexual misconduct and other wrongdoings dating back several years.
The allegations against ANTi accuse the 26-year-old of engaging in sexual relations with a minor back in 2016. The unnamed individual who shared her story accused ANTi and other prominent Smash figures, including Ryan "La Luna" Coker-Welch, D'Ron "D1" Maingrette and Richard "Keitaro" King Jr, of having sexual intercourse with her when she was only 15 years of age.
The accusations led T1 to terminate their contract with ANTi. The allegations have yet to be confirmed or denied at the time of writing, while the player himself has yet to address the claims.
ANTi joined T1 on April 17, 2019 as one of two inaugural members of the organisation's fighting games roster alongside Larry "Larry Lurr" Holland. With the Korean giants, he finished 25th-32nd at Pound 2019 and Get On My Level 2019, made it to the grand finals of DreamHack Dallas 2019, finished 17th-24th at EVO Japan 2020, and ran third at DreamHack Anaheim 2020.
With all the allegations that have surfaced in recent weeks, the Smash esports scene has found itself in a dark place. Last week, Cinnamon "Cinnpie" Dunson and Nairoby "Nairo" Quezada were both accused of having relationships with minors, while EVO Online's former CEO, Joey "Mr. Wizard" Cuellar, was recently accused of sexual harassment and acts of paedophilia.
EVO have since fired Mr Cuellar and replaced him with EVO's co-founder, Tony "Ponnder" Cannon. The damage, however, has already been done, leading to the cancellation of EVO 2020.
"In light of the recent accusations of misconduct made against Evo organizer Joey Cuellar, Capcom will no longer be participating in Evo 2020," read Capcom's announcement.
"Out of respect to those who have been affected and to the current investigation, we felt this was the appropriate course of action. We apologize to the players and fans who were looking forward to these tournaments."
This is a massive hit to the fighting game community since EVO has long been regarded as the unofficial world championship for the genre. EVO 2020 was scheduled to run from Saturday, July 4 until Sunday, August 2, featuring a marathon of online tournaments for 11 games.