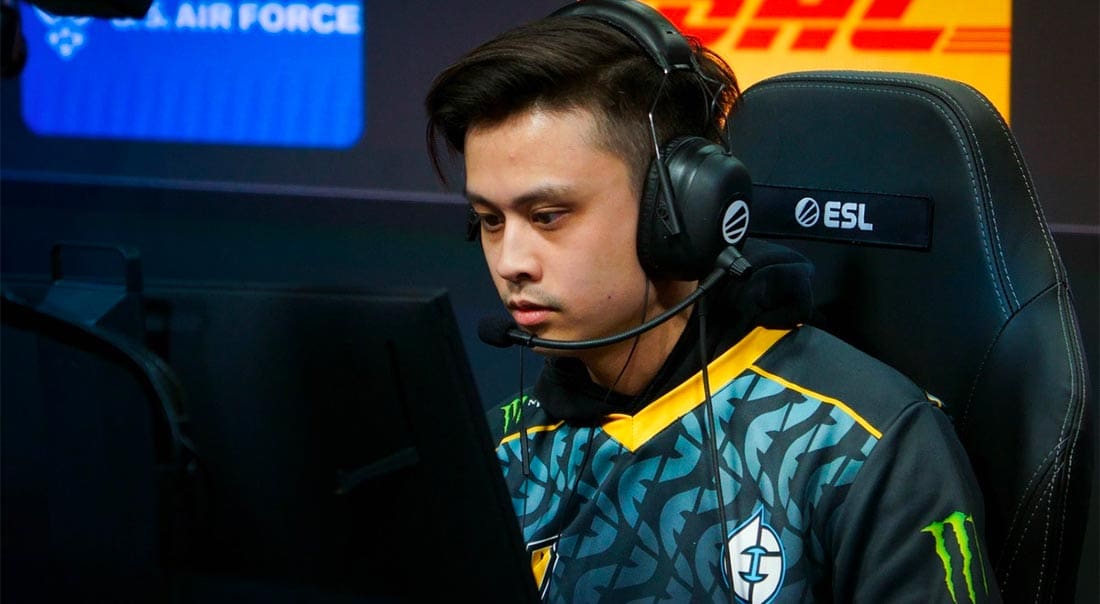 by in
Former CS:GO professional Jake "⁠Stewie2K⁠" Yip announced his return to competitive esports on March 26 after seven months as part of Evil Geniuses' content creation crew.
In a Twitter post, the player revealed that he was now a free agent and had severed work ties with the North American organization. He thanked EG for their support and highlighted the importance of streaming during his time away.
"Thanks to the fans who continued to support my stream and me. Streaming kept me grounded and I will continue to push my streams. However during this down period, grinding Valorant brought the competitiveness back and I'm ready to compete in general," Stewie2K wrote.
"Being away from CS doesn't mean I closed the doors. I'm ready to grind, always loved it, and if the time comes where I need to grind again and compete at the highest level I'm ready to do so."
The player joined Evil Geniuses in January 2022 with former teammates like Timothy "⁠autimatic⁠" Ta and William "⁠RUSH⁠" Wierzba. The trio was part of the squad that won the ELEAGUE Major and joined Evil Geniuses, hoping to push the team back to the top of their game.
Stewie2K's time with Evil Geniuses ended up not going as well as he expected, with the squad failing out of four consecutive tournaments. They were also unable to qualify for PGL Major Antwerp, and months down the line, it was obvious that there were some strained relationships within the group.
The issues eventually led to Stewie2K's controversial departure from Evil Geniuses' CS:GO active lineup. The player seemed to have issues with Evil Geniuses' coaching staff – Paolo "⁠EVY⁠" Berbudeau and Damien "⁠maLeK⁠" Marcel. Before leaving the organization's active lineup, Stewie2K famously went on stream to criticize their managerial methods and admit that he did not "give a shit about EG CS".
Following his departure from the lineup, Stewie2K moved to Evil Geniuses' content creation team, remaining there for roughly seven months before his recent announcement. The player last competed in late April last year, shortly before Evil Geniuses announced their 'Blueprint' project and signed two more lineups.
Stewie2k could find some difficulty signing to a top NA team due to his controversial departure from EG's lineup and poor stints with his two past squads.
In the announcement post, the rifler did not rule out his chances of returning to CS:GO despite Valorant being his recent focus. Stewie2k tweeted last week that he had access to the much sought-after Counter-Strike 2 Limited Test. The player could join the droves of gamers to return to CS:GO with the impending launch of Counter-Strike 2.