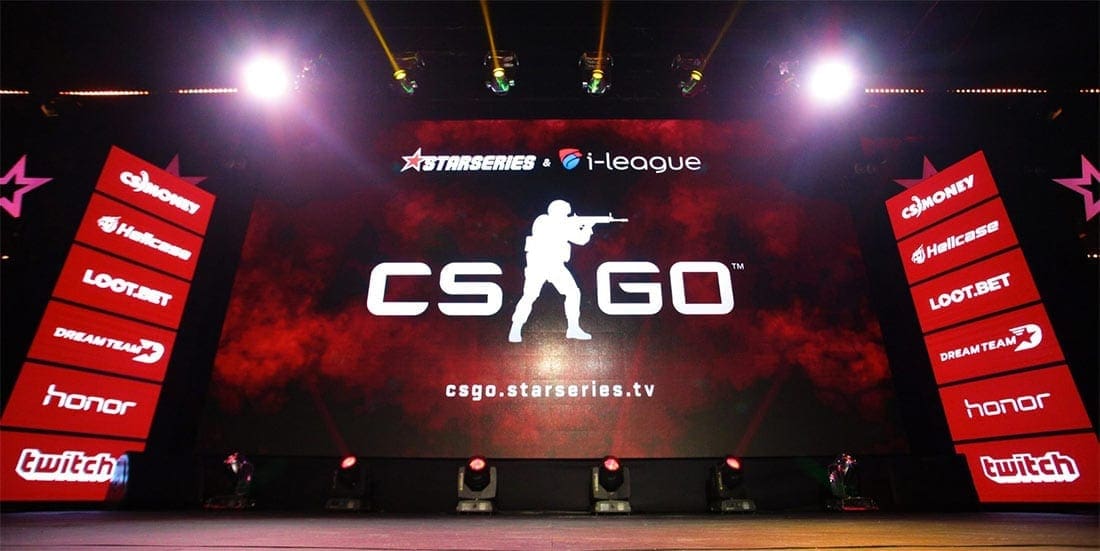 by in
This Monday, 16 of the best CS:GO esports teams will travel to Belek, Turkey, to play for a US $500,000 prize pool at StarSeries & i-League Season 8.
Starseries & i-League CS:GO Season 8 will kick off on Monday, October 21 with the group stage, which will run for four days and conclude on Thursday, October 24. Playoffs will take centre stage from Friday, October 25 and conclude on Sunday, October 27 with the grand finals. Both the group stage and playoffs will use a double-elimination format, with all fixtures played in best-of-three (Bo3) series.
The 16 teams have been divided into two groups of eight based on their HLTV Rating. And while that means there are a handful of mismatches in round one, the double-elimination format gives every team a fair chance to prove themselves and aim for the stars.
With the basics covered and the tournament just around the corner, it's time for us to look over the teams, favourites, underdogs and ultimately give our predictions on who do we believe is the team which will lift the trophy in Turkey.
Looking at the lineup that will be present at Belek, there are three teams who stand out from the rest. Unfortunately, they stand out because they are heavy underdogs. Those teams are 5Power Invictus Gaming and Imperial, who all share a +19900 quote. While they proved their worth in their respective qualifiers, they will have a hard time stacking up against the remaining teams in a Bo3 contest.
With those three teams out of the picture, we have G2 Esports (+3400), North (+2500), Heroic (+2100), Renegades (+2100), MiBR (+1500), AVANGAR (+1500), FURIA (+1500), mousesports (+1300) and Ninjas in Pyjamas (+1100) as the long shots for the title. Renegades, Heroic, FURIA, North and NiP have failed to impress with their recent performances and will struggle to match up with the top four teams here. While all are more than capable of putting a solid fight against most of the elite CS:GO teams out there, going all the way requires more than just that.
Mousesports, however, should not be ignored. It took them a while to get their wheels spinning, but it looks like they have finally found their rhythm. While they might lack the individual quality the top teams possess, mouz work well as a unit and could go far in Turkey.
G2 recently signed Nemanja "nexa" Isaković and Nemanja "huNter-" Kovač from CR4ZY, who are both very talented players. That being said, it looks like they need more time to adapt to their new roster, so don't expect too much from G2 in Belek.
MiBR have had a rollercoaster of a season, with just as many impressive results as disappointing ones. As a whole, the team looks to be in a bad spot as of now. We expect them to perform well against some weaker teams, but once faced with the favourites, MiBR will fall flat.
That leaves us with Fnatic (+650), Team Vitality (+550), Natus Vincere (+360) and the tournament favourites, Evil Geniuses (+240).
It is easy to see why EG are heavily backed to win it all. The ex-NRG roster is on a rapid rise and looks a class above the rest of the field. Comparing the second and third favourite to triumph at Belek, we must side with NaVi over Vitality. While both teams look very solid with their recent results, it's NaVi who are in our eyes the stronger side, and the main reason for it is Ladislav "GuardiaN" Kovács and his improvement in last couple of months. Vitalityrely too much on Mathieu "ZywOo" Herbaut, who is an exceptional player but cannot do it all on his own.
Last but not least, we have to touch on Fnatic, who have been on the rise since they re-signed Robin "flusha" Rönnquist and Maikil "Golden" Kunda. Their surprising win at DreamHack Malmo put them back on the map and they will look to build on that momentum in Turkey.
Best bets for StarSeries & i-League Season 8
Evil Geniuses – +240 at BetOnline
Fnatic – +650 at BetOnline
Mousesports – +1300 at BetOnline