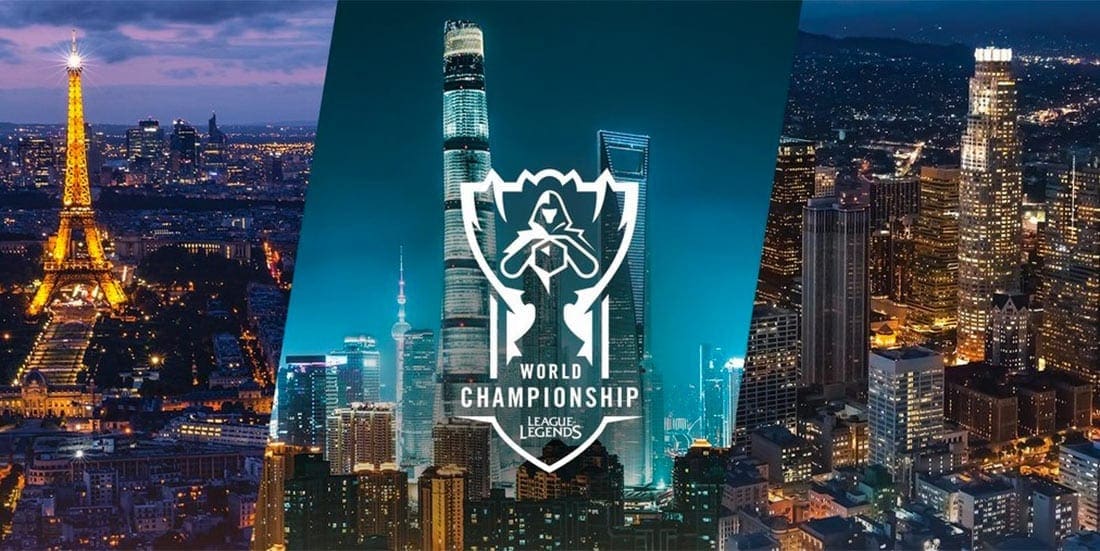 by in
The League of Legends World Championship play-in stage concluded on Tuesday, October 8, revealing Hong Kong Attitude and Splyce as the final two teams advancing to the main event.
The first fixture of the day saw Hong Kong Attitude lock horns with Isurus Gaming to determine who will earn the third ticket leading to Vetri Music Hall. The series had several moments where it looked like they could go either way, however, it was Hong Kong Attitude who edged past Isurus to join their compatriots J-Team and ahq e-Sports Club in Worlds group stage.
The series between Isurus and HK Attitude were expected to be closely contested, however, the first match of the series was anything but. HKA proved to be a class above ISG with clean gameplay and bottom lane pressure that earned them an early lead, which they used to snowball into a victory in under 28 minutes.
Despite struggles in game one, Isurus entered the second match as the dominant side, needing just under 33 minutes to tie the series at 1-1.
With the confidence boost, Isurus jumped into game three eager to take the reins of the series in their hands, but, the pendulum swung back into HK Attitude's favour, who rolled over Isurus in game three and four, to claim the series.
HK Attitude won the series with a convincing 3-1 score, which earned them a seat in Group A roller-coaster where they will take a ride with G2 Esports, Griffin and Cloud 9.
While HKA versus Isurus gaming was a match that was expected to be a close one, but turned into a fairly one-sided contest, the Splyce versus Unicorns of Love was a completely opposite story, seeing how many expected Splyce to sweep UoL, but the Russians had other plans in mind.
Game one kicked off with a dominant early game from Splyce who took over the match and earned a massive lead which they failed to use to its full potential. Instead, it was a rookie mistake from Tore "Norskeren" Hoel Eilertsen, who got caught out of position that tipped the scale into UoL's favour.
The Russians took full advantage of their late-game composition to overrun Splyce, who paid the full price of failing to use their early-game advantage.
Learning from their mistakes, Splyce entered game two with all guns blazing. They looked unstoppable and before UoL had a chance to respond, the European outfit levelled the series at 1-1.
With a dominant show in game two, the momentum was on Splyce's side in game three, where they were ahead of UoL most of the time, and while the Russian side had their moments of greatness, they only stalled the inevitable. Splyce won in just over 30 minutes to take a 2-1 lead.
In-game four Unicorns of Love brought out their unique and creative team composition featuring a Morgana-Heimerdinger bottom lane and Karthus in the jungle, to claw the series back after a long and gruelling 42-minute bloodbath.
With the scoreboard showing 2-2, it all came down to game five, where it was now or never for Splyce and UoL who produced a fixture worth of being played in the finals.
The teams fought with pride in what was a close contest, which seemed like it had no clear winner. That is up until 36th minute when Splyce took advantage of UoL's moment of carelessness, secured the Elder Drake, pushed through the bottom lane, and handed UoL the final blow, ending their Worlds dreams.
By claiming the final series of play-ins, Splyce earned a spot at Worlds for the first time since the team got renamed into Splyce (formerly Dignitas). There they will now join FunPlus Phoenix, J Team and GAM Esports in group B.
The 2019 Worlds Play-in stage concluded with the final draw for worlds, which seeded the qualified teams into one of the four groups at the main event. The draw was carried out by former world champion and the ADC for 100 Thieves, Bae "Bang" Jun-sik, who revealed the following groups:
Group A
G2 Esports
Griffin
Cloud9
Hong Kong Attitude
Group B
FunPlus Phoenix
J Team
GAM Esports
Splyce
Group C
SK Telecom T1
Fnatic
Royal Never Give Up
Clutch Gaming
Group D
Team Liquid
ahq e-Sports Club
Invictus Gaming
DAMWON Gaming