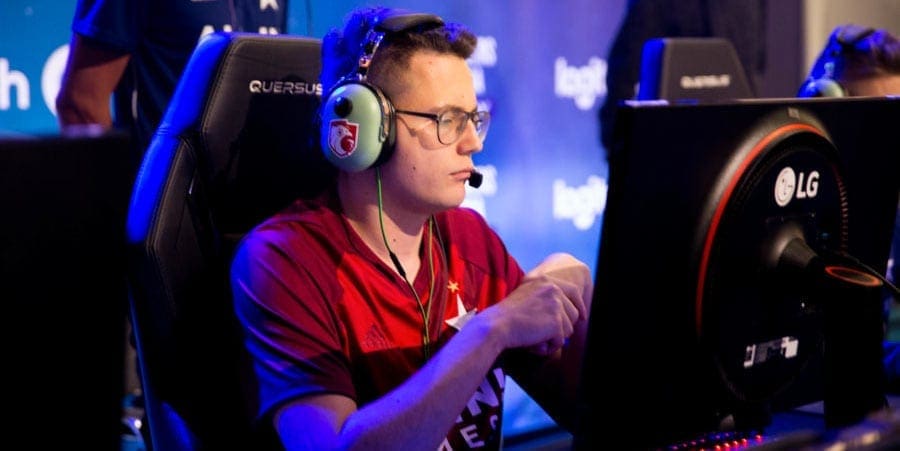 by in
Wisla Krakow announced a new-look CS:GO roster on Saturday, April 11 with the signing of Grzegorz "jedqr" Jędras, Olek "hades" Miskiewicz, and Dominik "fanatyk" Barkiet.
Wisla Krakow went through quite a chaotic period over the last couple of months. They parted ways with Kacper "kaper" Słoma and Piotr "morelz" Taterka in late February and then lost jedqr to Illuminar at the start of March. The abrupt departure of three players left Wisla with only two names on their active roster in Wiktor "mynio" Kruk and the in-game leader Grzegorz "SZPERO" Dziamałek.
In a bid to rebuild their roster, the Polish CS:GO team acquired Mariusz "Loord" Cybulski as their new head coach. He initiated a trial process over several weeks that ended over the Easter weekend when Wisla Krakow announced the final three additions to their roster.
Two established CS:GO players in Paweł "byali" Bieliński and Mikołaj "mouz" Karolewski were involved in Wisla Krakow's trials, but neither was picked to be a part of the new-look team. Instead, the Polish organisation opted to build a younger roster with 21-year-old jedqr and two 20-year-olds in fanatyk and hades, which brings the average age of the team to only 22.6, with SZPERO (28 years) as the oldest member of the roster.
This marks the return of jedqr, who left Wisla Krakow to trial at Iluminar. He spent just over a month there before the Polish CS:GO team announced both he and ex-IGL Michal "mono" Gabszewicz would be benched in favour of Janusz "Snax" Pogorzelski, Arkadiusz "Vegi" Nawojski and mouz, who arrived at Illuminar at the start of this month.
The final two pieces of the new Wisla Krakow roster are ex-ARCY loanee hades and an unknown youngster in fanatyk. Both were last seen playing together at Dok5, who won Hussar Cup 2020 – Open Qualifier #1 in early March.
Wisla Krakow will showcase their new roster at ESEA Season 33: Premier Relegation – Europe, where they are set to meet with The Dice in round one of the upper bracket fixtures. The tournament will run from April 13-15, with the top four teams earning a spot at the ESEA Season 34: Premier Division – Europe, which is set to begin on Monday, April 27.
Wisla Krakow CS:GO roster:
Grzegorz "SZPERO" Dziamałek
Wiktor "mynio" Kruk
Grzegorz "jedqr" Jędras
Olek "hades" Miskiewicz
Dominik "fanatyk" Barkiet
Mariusz "Loord" Cybulski (coach)