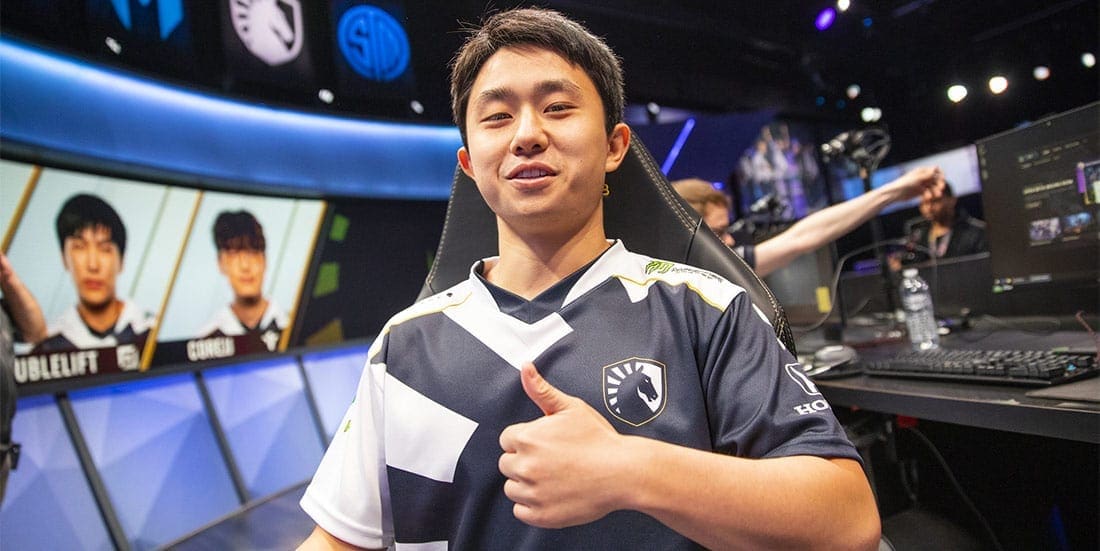 by in
Team Liquid have parted ways with their League of Legends academy jungler Shern "Shernfire" Cherng Tai, who will be leaving for Korea after his visa expires.
The announcement of Shernfire's departure surfaced on Saturday, May 16, when the Australian LoL pro made a Twitlonger post explaining that he was surplus to requirements at Team Liquid after the arrival of Jonathan "Grig" Armao.
"As you've [sic] guys have probably heard Team Liquid has signed another jungler and has decided to discontinue our agreement and look for a potential trade," said Shernfire.
"During this process, I haven't received any offers from other NA teams meaning I will have to leave NA due to my visa. My current plans are to go to Korea and chase after rank 1 during summer split."
Shernfire joined Team Liquid's LoL academy roster in November 2019. In January 2020 he was promoted to the main roster as a replacement for Mads "Broxah" Brock-Pedersen, who was unable to join the team at the start of League of Legends Championship Series (LCS) Spring Split amid visa issues.
Shernfire played a total of six games with Team Liquid, helping them secure a pair of wins against Team SoloMid and FlyQuest. The 22-year-old jungler was moved back to the reserves following the third week of the LCS Spring Split and helped TL Academy secure a fifth-sixth finish at the NA Academy 2020 Spring Playoffs.
In the NA Academy league, Shernfire failed to impress due to a lack of consistency. He ended the regular season with underwhelming numbers, including a 2.16 KDA, 70.6% KPAR, 19% KS and 18.7% GS. Shernfire also averaged 4.17 deaths and only 2.42 kills per game, which are two of the worst marks out of all NA Academy junglers.
Needing more stability in the jungle in order to improve in the Summer Split, Team Liquid Academy signed ex-TSM and Dignitas jungler Grig earlier this month. Grig joined Dignitas in December 2019 and shuffled down to the team's academy roster in March after Matthew "Akaadian" Higginbotham was promoted to the main squad. Grig helped Dignitas Academy finish third-fourth in NA Academy 2020 Spring by averaging 2.75 KDA, 78.6% KPAR, and 17.9% GS through the playoffs.
The news came as a shock for Shernfire, who admitted that the "whole situation hurts a lot".
"In some ways, I did prove myself but in other ways I disappointed others," he said.
"Although it hurts to have people whom you respect lose faith in me I will take everything that I've done right or wrong and grow from this. I am lucky to have a circle of people around me that continue to support and believe in my potential and success. I will continue to fight and, whilst I am sure I will continue to fuck up, I will keep moving forward until I succeed."
With no offers from other North American LoL teams on the table, Shernfire's next goal is to move to Korea and climb the solo queue ladder. While achieving that feat does not necessarily mean another team will pick him up, there is a chance Shernfire could return to the Oceanic Pro League (OPL), where he won four splits in 2017 and 2018 while serving as the captain of Dire Wolves.