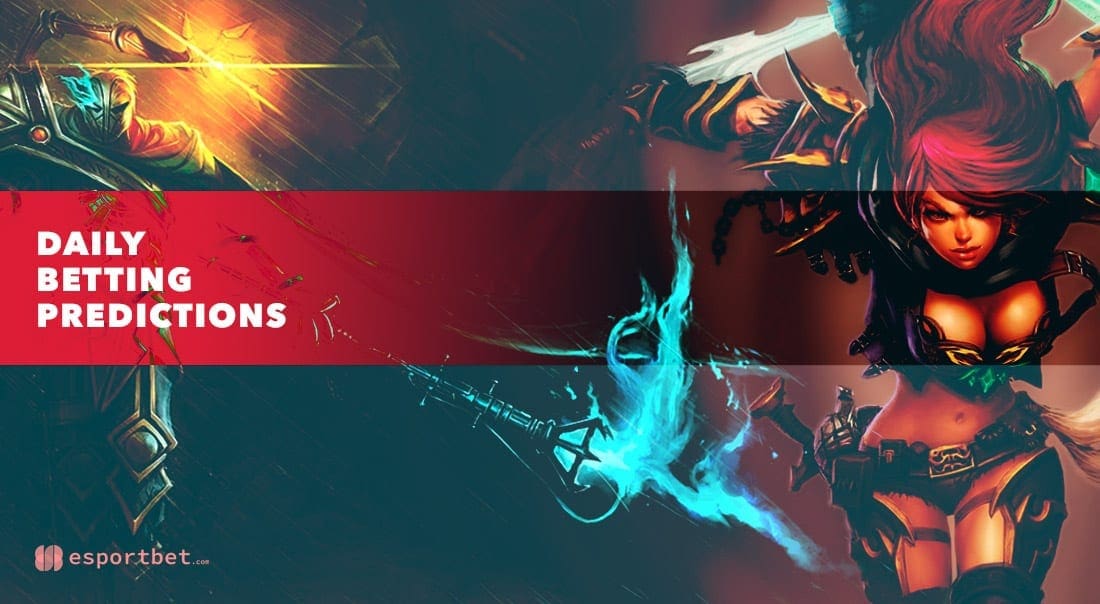 by in
ESB brings you League of Legends betting tips for three LoL World Championship 2022 group stage bouts on Saturday, October 8. Here are our selections for Evil Geniuses vs G2 Esports, Fnatic vs T1, and JD Gaming vs DWG KIA.
---
EVIL GENIUSES vs G2 ESPORTS LoL BETTING & MATCH DETAILS

Best Odds:
EG +162 at BetOnline | G2 -227.27 at BetOnline
When:
October 8, 2022 | 18:00 EDT
Watch Live:
Lolesports, Twitch
NA vs EU clashes never fails to impress, perhaps not so much due to the quality gameplay but more so due to the hype. But the public perception of these matches also heavily influences what LoL betting odds we're getting, and if you can look past all that, you're bound to find some excellent betting opportunities.
The latest market offer suggests that G2 Esports are much stronger than Evil Geniuses, but we disagree. Maybe G2 deserve to be perceived as a stronger team due to hailing from a more stacked region, but from what we've seen from Evil Geniuses this season and during the play-in stage, they can be competitive.
G2 Esports' success at LoL Worlds will heavily rely on Rasmus "caPs" Borregaard Winther and his ability to carry games. And the same thing can be said about Evil Geniuses and Joseph Joon "jojopyun" Pyun. Moreover, Evil Geniuses – unlike G2 – also have a carry jungler in Kacper "Inspired" Słoma, who is undeniably better than Marcin "Jankos" Jankowski.
If you compare G2 and Evil Geniuses lane-by-lane, you should never conclude that G2 are better. Their bottom lane is serviceable at best, and top laner Sergen "BrokenBlade" Çelik is good enough to carry his weight, but he won't win his team games. But, again, much of the same holds true for Evil Geniuses.
This is a 50/50 match at best, so we have to take Evil Geniuses at +162 with BetOnline.
---
FNATIC vs T1 LoL BETTING & MATCH DETAILS

Best Odds:
Fnatic +400 at BetOnline | T1 -714.29 at BetOnline
When:
October 8, 2022 | 19:00 EDT
Watch Live:
Lolesports, Twitch
According to behind-the-scenes talks, T1 are doing exceptionally well in scrims, which should scare any team attending LoL World Championship. And that includes Fnatic, who, even at their best, would never be considered favourites in this match.
No matter how you look at this bout, Fnatic's only chance of winning is for them to overperform and for T1 to have a terrible day. But under normal circumstances, T1 should smash mainly due to fielding much better players across all positions.
It wouldn't be too shocking to see the mid lane matchup end in a stalemate, and unless we get another Zdravets "Hylissang" Iliev Galabov special, the bottom lane shouldn't struggle. But the top side will be a problem for Fnatic as it's doubtful for Martin "Wunder" Nordahl Hansen and Iván "Razork" Martín Díaz to match Choi "Zeus" Woo-je and Mun "Oner" Hyeon-jun.
The meta is still evolving, so we don't have a good enough read on the game to suggest a kill handicap bet. But under 23.5 kills at -120.48 is a wise choice, considering we expect T1 to roll over Fnatic and close the map out quickly.
---
JD GAMING vs DWG KIA LoL BETTING & MATCH DETAILS

Best Odds:
JDG -277.78 at BetOnline | DWG +200 at BetOnline
When:
October 8, 2022 | 22:00 EDT
Watch Live:
Lolesports, Twitch
JD Gaming have everything you need to win the Summoner's Cup, and it wouldn't be shocking to see Seo "Kanavi" Jin-hyeok and co. bring the trophy back to China. But while you can't deny JD Gaming's quality, we're getting to a point where they're getting overrated.
This is undeniably an elite-level team, fielding some of the top players in the world across all five positions, but having them priced as $1.36 favourites against DWG KIA is a bit disrespectful.
You could even argue that DWG KIA have some advantages in this matchup, mainly in the mid lane, where Heo "ShowMaker" Su will get to play with Zeng "Yagao" Qi. The bottom lane leans towards JD Gaming, but that won't be a dealbreaker in the current meta. Instead, we expect the jungle-top to heavily affect how the game plays out, where DWG KIA has more than enough talent to challenge JDG.
It hasn't looked like it for a while, but DWG KIA are good. They might need some time to warm up, but they can cause some serious damage – as you would expect from any team who has made back-to-back Worlds finals.
Being offered +200 on DWG KIA is insanely good and we don't expect this price to hold up until Saturday unless DWG KIA blunder on day one.