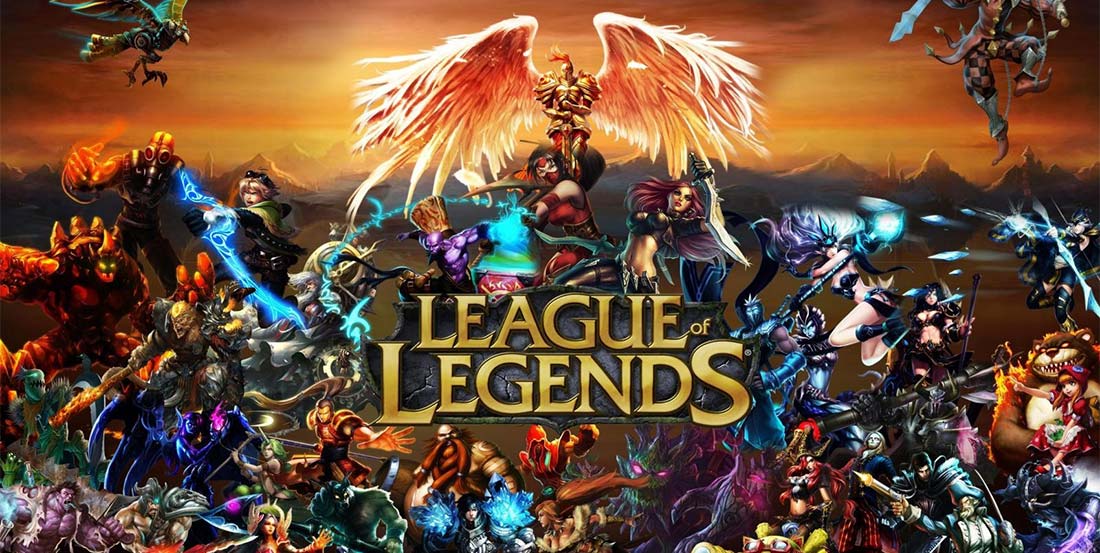 by in
Riot Games walked away from 2019 Esports Awards ceremony with three important industry awards under the belt, confirming the company and its core franchise League of Legends as the undisputed kings of the world esports scene.
The Esports Awards were staged on Saturday, November 16 at the Esports Stadium Arlington in Texas. It is widely regarded the biggest and most prestigious esports awards ceremony in the industry, not to be confused with the Game Awards which will take place at Microsoft Theater in Los Angeles on December 12.
A total of 27 awards were handed out at the ceremony in numerous categories related to esports, including Esports Cosplayer of the Year, Esports Videographer of the Year, Esports Player of the Year, and more. The awards handed out at the Esports Awards ceremony were also divided into three categories – community awards, industry awards and professional awards – in order to cover all areas of the esports industry.
Out of hundreds of nominees, including individuals, teams and companies, it was Riot Games that hogged the spotlight by claiming three awards in three separate categories.
In the Esports Game of the Year category, League of Legends finished ahead of CS:GO and Rainbow Six Siege, with Fortnite and Overwatch claiming fourth and fifth place respectively.
In the Esports Publisher of the Year category, Riot Games finished ahead of Epic Games and Valve, with Activision Blizzard claiming fourth place.
In the Esports Live Event of the Year category, the League of Legends World Championship finished ahead of The International 9, CoD World League Championship, Fortnite World Cup, Overwatch League Grand Finals and other massive esports events.
G2 Esports head coach Fabian "GrabbZ" Lohmann was nominated for Esports Coach of the Year for his achievements with the team that won MSI 2019, both LEC splits and finished runners-up at the LoL World Championship. In the end, however, it Danny "zonic" Sørensen who claimed the award due to his historic achievement with Astralis, who he led to their fourth CS:GO Major – and their third in succession – at StarLadder Berlin 2019.
Although GrabbZ missed out on the coaching title, G2 won the Esports Team of the Year award ahead of Astralis and Overwatch League champions San Francisco Shock.
G2 captain Rasmus "Caps" Winther claimed third place in the Esports Play of the Year category, behind Mariano "SquishyMuffinz" Arruda and Thiago "S3xyCake" Reis, while his teammate Luka "Perkz" Perković finished second in the Esports PC Player of the Year category, only trailing the Fortnite world champion Kyle "Bugha" Giersdorf.
2019 Esports Awards winners
Content Creator of the Year: Craig "Mini Ladd" Thompson
Esports Breakthrough Game of the Year: Smash Ultimate
Caster of the Year: Henry "HenryG" Greer
Esports Coach of the Year: Danny "zonic" Sørensen
Esports Commercial Partner of the Year: HyperX
Esports Console Player of the Year: Dominique "SonicFox" McLean
Esports Console Rookie of the Year: Chris "Simp" Lehr
Esports Cosplayer of the Year: LittleJem
Esports Coverage Website of the Year: Dexerto
Esports Game of the Year: League of Legends
Esports Hardware Provider of the Year: Intel
Esports Host of the Year: Alex "Goldenboy" Mendez
Esports Journalist of the Year: Richard Lewis
Esports Live Event of the Year: LoL World Championship 2019
Esports Organisation of the Year: Team Liquid
Esports PC Player of the Year: Kyle "Bugha" Giersdorf
Esports PC Rookie Player of the Year: Kyle "Bugha" Giersdorf
Esports Personality of the Year: Matthew "Nadeshot" Haag
Esports Photographer of the Year: Stephanie Lindgren
Esports Play of the Year: Thiago "S3xyCake" Reis
Esports Publisher of the Year: Riot Games
Esports Supporting Agency of the Year: Loaded
Esports Team of the Year: G2 Esports (LoL)
Esports Videographer of the Year: Logan Dodson
Panels Choice Award: Ryan Thompson
Streamer of the Year: Guy "Dr DisRespect" Beahm
Lifetime Achievement in Esports: Marcus "djWHEAT" Graham, Hector "H3CZ" Rodriguez, Ralf Reichert, Scott "SirScoots" Smith, Sundance DiGiovanni