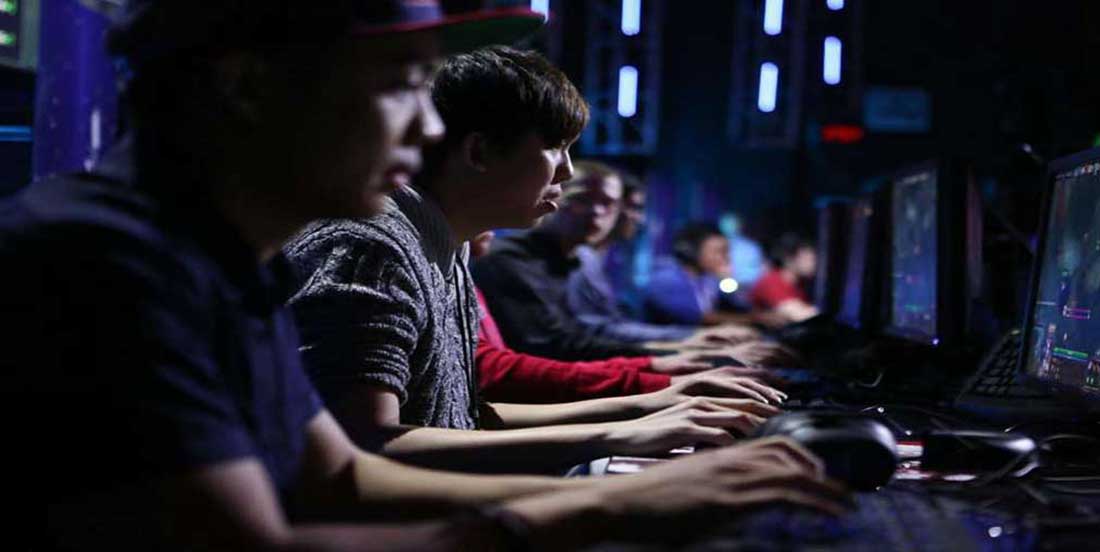 by in
Esports players in Japan will finally be given the limelight they deserve and will be issued pro licenses by the government in 2018, according to a new report.
Provided by translation from Bloomberg Japan tech reporter Yuji Nakamura, the Japanese government via the Japan Esports Association (JeSPA) will begin granting pro licenses to its most talented competitive gamers in a push to make the country an "e-sports powerhouse" and by-pass complicated gambling laws presently lumping esports with the likes of video poker and other forms of traditional gambling.
The aim, as summarised by Nakamura, is to distinguish gaming "pros" from the general public, which will be defined by the developer of each popular esport title rather than a community-granted or self-styled status.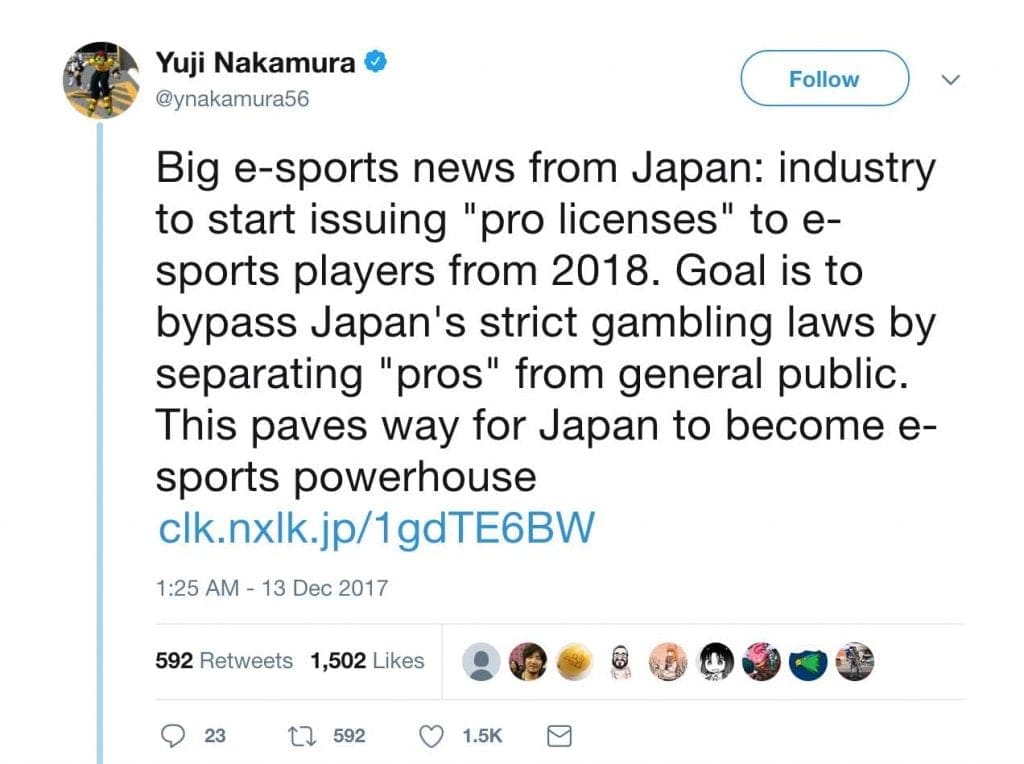 The original document, which you can read untranslated here, lists several popular esports titles to receive licenses first, including Street Fighter V Arcade Edition, Tekken 7, Winning Eleven 2018, Puzzle & Dragon and Monster Strike.
The pro licenses will provide a way around the present-day legal wording, but local laws which prevent prize money from being pooled together using proceeds made from ticket sales, a common money-raising practice that international game developers and other tournament organizers use to great effect, will still need addressing.
Japan's esports growth has been stunted by such heavy gambling restrictions, which has prevented star talent from emerging because making a living from competitive gaming is extremely difficult compared to in other countries.
Millions of Japanese citizens used to watch nationally televised video-game tournaments in the 1980s and 1990s hosted by big-name gaming companies like Konami, but players were never paid or awarded prize money.
In the meantime, several game developers such as Square Enix are quietly preparing for an imminent legislative push, opening up theatre cafes for gaming demonstrations. We can only hope Japan's new measures can allow the country to enter the world stage soon, given next year the industry is predicted to be worth a whopping $1.6 billion.