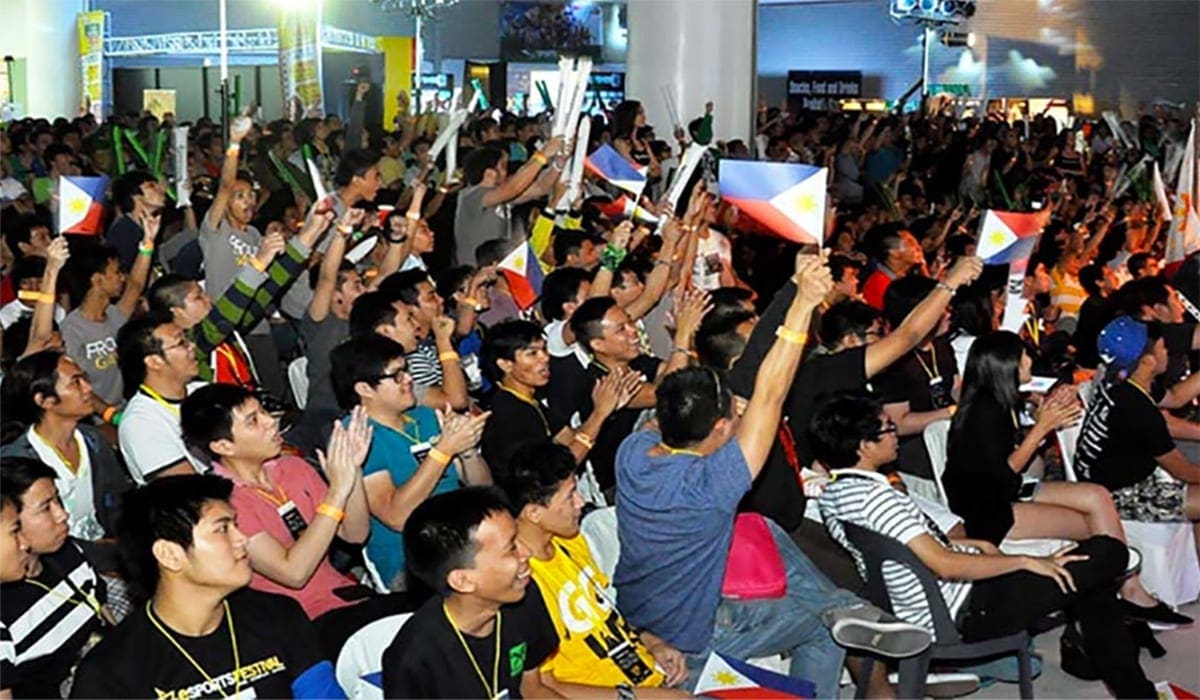 by in
The esports scene in the Philippines will be getting more official government recognition and support after a statement from the Games and Amusements Board (GAB) confirmed esports now comes under their jurisdiction.
Local Filipino gaming organisation Mineski.net posted the GAB's statement on their official Facebook page, which confirmed the organization has "started recognizing esports or competitive computer/video gaming as among the professional activities falling under its regulation and supervision."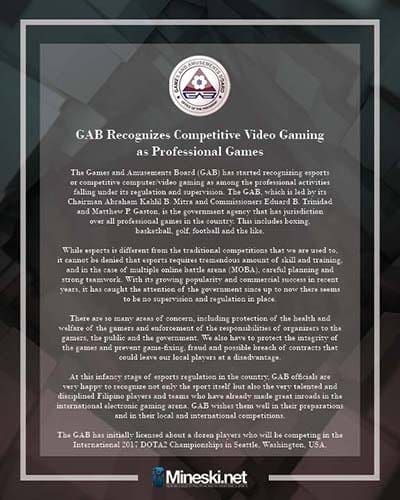 The move means esports will now be regulated by the GAB alongside traditional sports like boxing, basketball, golf and football, though the government agency has acknowledged esports is a different beast altogether: "While esports is different from the traditional competitions that we are used to, it cannot be denied that esports requires tremendous amounts of skill and training, and in the case of [multiplayer] online battle arenas (MOBA), careful planning and strong teamwork. "
The GAB vows to health and welfare protection for esports players, along with upholding the "integrity of the games and prevent match-fixing, fraud and possible breach of contracts that could leave our local players at a disadvantage."
There is word, as reported by eSports Observer, that the government will tax winnings earned from esports events.
The Games and Amusements Board (GAB) was founded in 1951 and is a government-ran regulatory body of professional sports in the Philippines, headed by a Chairman and two commissioners.
The GAB has already confirmed they have licensed around a dozen Filipino players who are competing in The International 2017 DOTA2 Championships in Seattle, Washington later this year.
EsportBet opinion: Considering the GAB regulate many other oddball sports and activities in the country, it's great to see they have acknowledged the growing importance of esports, and it will definitely be a boon for the local professional gaming teams based out of the country.
Not too long ago the eGG (Every Good Game) network just signed with the Philippines' Globe's BEAM TV for exclusive broadcast rights to air their eGG eSports channel, the first esports HD channel in South East Asia.