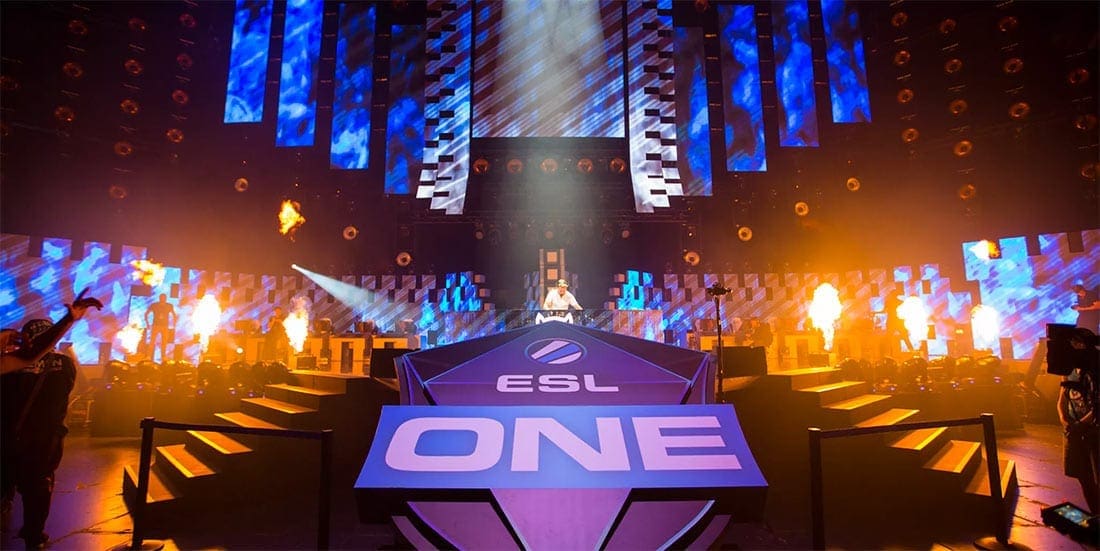 by in
RENEGADES vs ORDER CS:GO BETTING & MATCH DETAILS

CSGO Betting Odds:
Renegades -526.32 at BetOnline | ORDER +324 at BetOnline
CSGO Betting Lines:
Renegades -1.5 at -131.58 | ORDER +1.5 at -103.09
When:
May 6, 2020 at 14:30 AEDT
Watch Live:
Twitch (https://www.twitch.tv/esl_csgo)
RENEGADES vs ORDER ESL ONE: ROAD TO RIO – OCEANIA BETTING PREVIEW
The betting is rather lopsided for Wednesday's clash between Renegades and ORDER in the opening round of ESL One: Road to Rio Oceanic qualifiers.
Renegades have a stand-in coach in Torbjørn "mithR" Nyborg, who left North at the start of February. Since then, the Danish-Norwegian pro has appeared in a couple of CS:GO tournaments as a player and also coached Apeks at the Europe Minor Championship – Rio 2020: Closed Qualifier. Besides mithR replacing Oliver "DickStacy" Tierney at the helm, the Renegades roster has remained unchanged since they signed Jordan "Hatz" Bejic in January 2020.
Renegades have seen a fair amount of success already in 2020. They placed first at the Intel Extreme Masters XIV World Championship: Oceanic Qualifier, where they lost only one map throughout the whole tournament. Chris "dexter" Nong and co. failed to make much noise in Katowice, however, as they finished last following a pair of 0-2 defeats against Fnatic and FaZe Clan. Renegades also placed second at DreamHack Open Leipzig 2020 and in March made it through Asia Minor Championship – Rio 2020: Oceanic Closed Qualifier while dropping only two maps.
Although the current version of Renegades can hardly compare to the squad that was acquired by 100 Thieves back in October, this roster still holds a lot of potential for growth. They are now the second-best Australian CS:GO team, behind only 100T, and sit 29th in the global rankings.
ORDER are ranked 65th in the world and fourth in Australia, behind AVANT and above Chiefs Esports Club. Unlike Renegades, who have kept their roster intact since January, they have made a few changes in recent months with the arrival of Ricardo "Rickeh" Mulholland, Jireh "J1rah" Youakim and coach Tyler "tucks" Reilly.
ORDER have looked solid with those new additions on board, as they picked up a silver medal at the Asia Minor Championship – Rio 2020: Oceanic Closed Qualifier and gold at ESEA Season 33: Premier Division – Australia. They also made it to the finals of ESL ANZ Champs Season 10, where they ended up losing 0-3 to AVANT.
Much of ORDER's recent success is due to the performances of AWPer Alistair "aliStair" Johnston, who is averaging a 1.20 overall, 73.3% KAST and 1.26 impact ratings across the last three months. It's worth noting, however, that in ORDER's matches against Chiefs and Bantz at ESEA MDL Season 34 Australia, it was Karlo "USTILO" Pivac who starred with a 1.53 rating across both fixtures.
RENEGADES vs ORDER ESL ONE: ROAD TO RIO – OCEANIA BETTING PREDICTIONS
If this was a LAN tournament, we would back Renegades without a second thought. Since this bout will be played online, however, siding with the favourites becomes much less appealing.
These two sides last met at the Asia Minor Championship – Rio 2020: Oceanic Closed Qualifier at the start of March. ORDER started well in that clash and won the first map 16-14, but they fell apart on Nuke (9-16) and Dust II (7-16) to go down in a reverse sweep.
The biggest factor that we need to consider here is that Renegades have not played a single competitive match since then. Rhythm and momentum are huge factors in online play, so it's difficult to side with a team that have not played in two months. What's more, ORDER hold a better record on four out of the six maps these two sides usually play on.
There is a lot to be said for backing to outsiders to win outright, but we will play it safe and settle for the +1.5 map handicap at decent odds. Since ORDER look to be in great shape, they should have no issues stealing a map from the favourites.