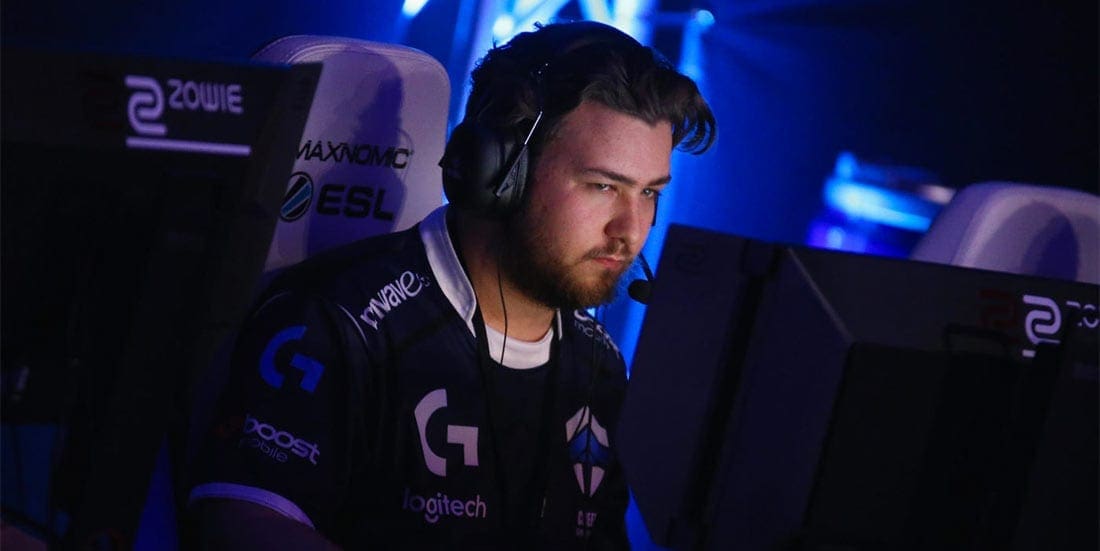 by in
ORDER have announced former Chiefs ESC player Tyler "tucks" Reilly as their new coach, while also unveiling the signing of Ricardo "Rickeh" Mulholland and the addition Jireh "J1rah" Youakim as a temporary in-game leader for their new-look CS:GO squad.
The Australian esports team have struggled to field a complete CS:GO roster since Jordan "Hatz" Bajic left at the start of the year. The departure of their star player to Renegades was followed by Chris "emagine" Rowlands' retirement earlier this week, leaving only three active members.
On Thursday, only three days after emagine's departure, ORDER unveiled two new signings in Rickeh and tucks, who have both joined the team as permanent members.
Rickeh's signing comes as no surprise, as the former Renegades, Counter Logic Gaming and Complexity player has been plying his trade under ORDER's banner for over a month. As a stand-in player, he competed at ESEA Season 33: Premier Division – Australia and the Intel Extreme Masters Season XIV – World Championship: Oceanic Qualifier. While ORDER failed to go the distance at IEM Katowice qualifiers, where they finished third, Rickeh helped them earn the tag of the frontrunners in the ESEA with a perfect 9-0 record.
Taking over as ORDER's new coach will be the 23-year-old tucks, who arrives from Chiefs. The talented Australian IGL launched his CS:GO esports career in 2015 with Team Skyfire before joining Chiefs in September the same year. He later played for Team Excile5 and Team ASDF.
In September 2016, tucks rejoined Chiefs where he enjoyed a two-year stint before he was benched. In September 2018, he was loaned out to Tainted Minds (now ICON Esports) before returning to Chiefs in January 2019, where he remained up the start of this month when Chiefs released their entire CS:GO roster and signed the ex-Genuine Gaming squad.
Alongside the signing of Rickeh and tucks, ORDER also appointed J1rah as a stand-in player. The 19-year-old IGL was deemed as surplus at AVANT Gaming in January, when he was place on inactive duty. J1rah will have huge shoes to fill as the replacement for emagine, who was considered one of the best Australian IGLs.
"Very excited to start my coaching career with ORDER," said tucks.
"So far everything has gone smoothly thanks to Naithan "invenigh" Briffa [head of operations at ORDER], emagine and the team. Couldn't ask for a better group of players and people to be surrounded by. Big year ahead!"
ORDER's new squad made their first appearance at ESEA Season 33: Premier Division – Australia on Thursday, when they claimed a 19-16 overtime win against Chiefs. Rickeh made an immediate impact in his official debut with a 1.40 rating and +11 KD, while J1rah ended the match with a 0.92 rating and +0 KD.
The new-look ORDER will also take a swing at the Asia Minor Championship – Rio 2020: Oceanic Closed Qualifiers at the start of March, where they will look to book a spot at Asian Rio Major qualifiers.