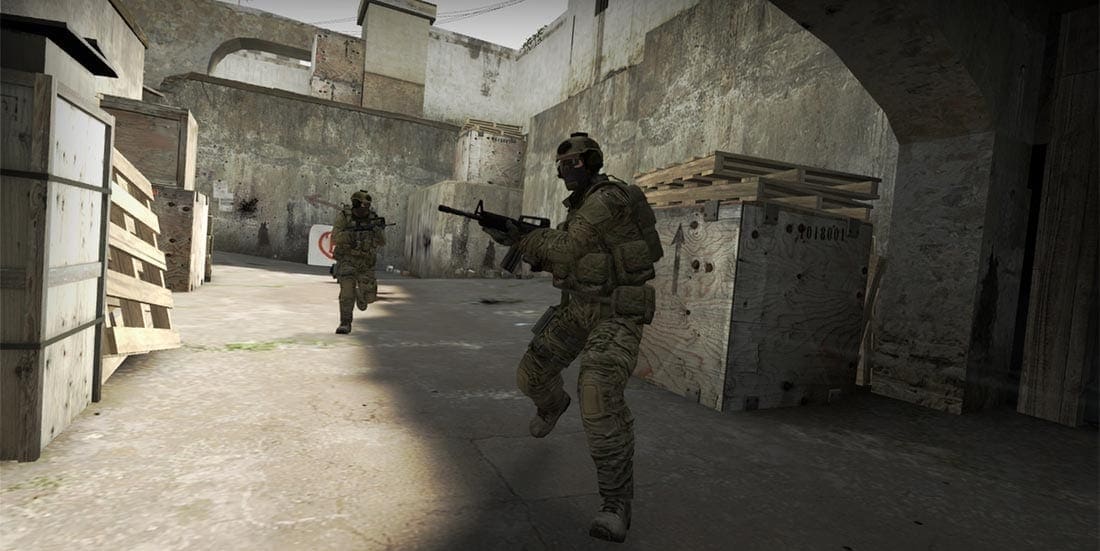 by in
The 100 Thieves organization revealed on Thursday, October 31 they had acquired the whole Renegades roster, thus announcing their official return to the Counter-Strike esports scene.
Esports enthusiasts and 100 Thieves fans alike have been waiting long to hear the news surrounding 100 Thieves and their CS:GO venture. More precisely, the fan have been eager to get the news ever since July, 2019, when the organization owner Matthew "Nadeshot" Haag, made an announcement unveiling 100 Thieves are looking to return to CS:GO scene with "full force".
Nadeshot added some more oil to the fire this September, by stating he will be travelling to the German capital while Berlin StarLadder was taking place, to conduct negotiations with a vision to assemble a championship-calibre team, filled with players who are hungry to build a legacy.
Soon after Nadeshot announced his trip to Europe, new rumours surfaced, suggesting 100T will take over NRG's roster. However, they proved to be false on September 26, 2019, when Evil Genuises revealed they will be making their first foray into CS:GO with the acquisition of NRG.
Despite that, the speculations did not die out, linking numerous teams and individuals in a supposed move to 100T.
That said, the guessing surrounding 100 Thieves and their new CS:GO team ended on Thursday, October 31, when it was officially announced 100T will acquire the full Renegades roster, who will now represent the white, red and black colours of Los Angeles-based esports organization.
However, even the announcement had its hiccups as did not go as smooth as many had hoped it will.
DeKay leaked the announcement earlier on Thursday, and Renegades accidentally confirmed the speculations with a (now deleted) Twitter post, stealing the thunder from 100 Thieves who got robbed the chance to be the first to reveal their new CS:GO roster.
That being said, the official announcement from 100 Thieves surfaced soon after, with a Twitter post as well as a YouTube video, where Nadeshot and Jacob "Maelk" Toft-Andersen, the VP of Esports revealed the members of the new 100T CS:GO roster, the whole process of how the organization decided to acquire the Australian squad and the goals and plans for the 100T CS:GO team.
In the video, Nadeshot went on to express his excitement for this new project, marking it as a "moment that everyone at 100T has been waiting for" and a moment Nadeshot himself has been striving to achieve for years.
The video revealed Justin "jks" Savage, Aaron "AZR" Ward, Joakim "jkaem" Myrbostad, Sean "Gratisfaction" Kaiwai and Jay "Liazz" Tregillgas as the new members of 100 Thieves, joined by Aleksandar "kassad" Trifunović as the team's coach.
With a new roster, the future for 100 Thieves looks very bright, seeing how they got a team on their hands, which has constantly qualified for Majors and even finished among top four in both StarSeries Season 8 and Berlin Major, which earned them a top seven spot on the HLTV global power rankings.
MORE ESPORTS NEWS