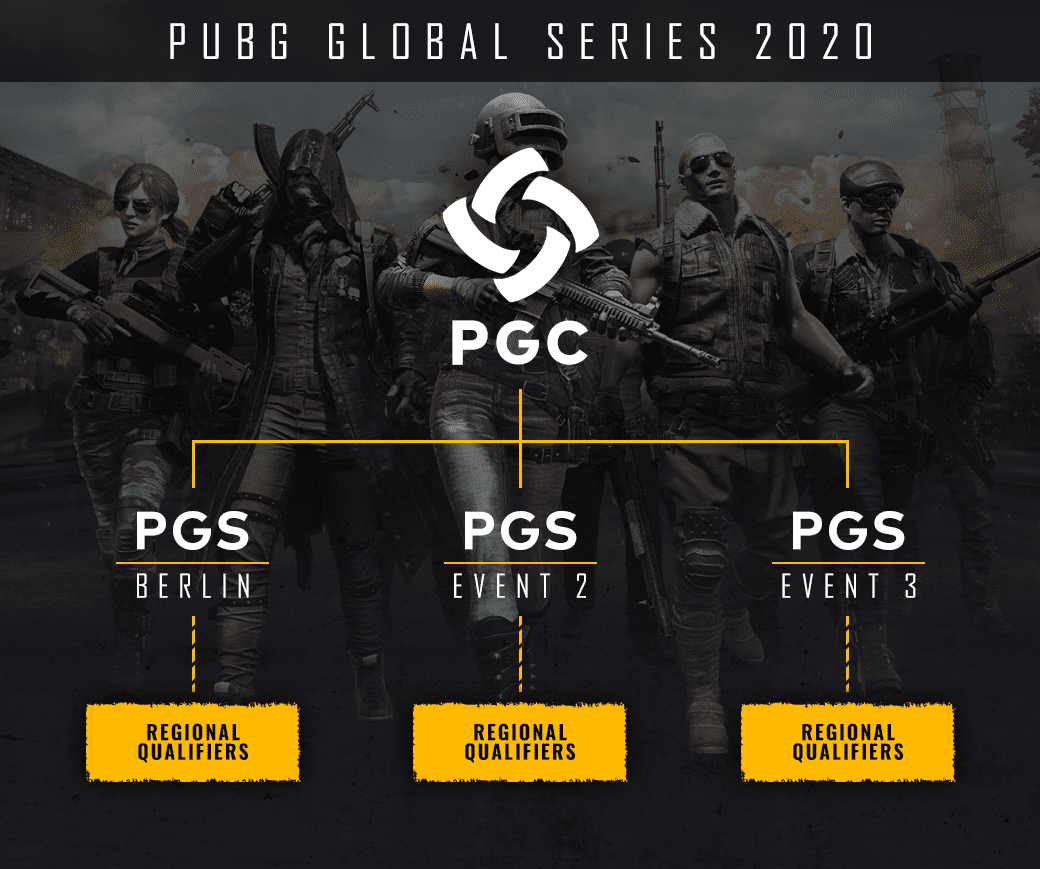 by in
The opening event of the PlayerUnknown's Battlegrounds Global Series (PGS), which was slated to take place in Berlin in March, will be postponed to a later date due to health concerns surrounding the coronavirus outbreak.
In an announcement that surfaced on Monday, PUBG Corp. cited safety of the players, staff and fans as the number one priority.
"With the health and safety of our players, employees, and fans as our top priorities, we've made the difficult decision to postpone April's PGS: Berlin event," read the statement.
"The dates and times of regional qualifiers may also be subject to change. The plan to host four PUBG global esports events in 2020 remains unchanged, and we are actively exploring options for when a replacement event can be held."
PUBG Global Series: Berlin was slated to begin in March 2020 as the opening event of the new PGS, which was billed as the next step towards expanding the PUBG esports scene. The series features four major global events, starting with Berlin and ending in with the grand finals in November.
Due to the coronavirus outbreak, which was recently declared as a global health emergency by the World Health Organisation (WHO), the PGS schedule will see slight adjustments in a bid to avoid risking the health of players and other people involved. While the dates and regional qualifiers are subject to change, the plan to host four PUBG global events in 2020 remains untouched.
PUBG Corp. also unveiled they are actively working to set a date for a replacement event, although no information about it has been made public. That said, we can expect it to take place sometime before July, when the second PGS major tournament will be played.
This is just one of many incidents where the coronavirus has affected the esports scene. In January, EDward Gaming coach Ming "Clearlove" Kai announced he would not be able to join his team in the second week of the League of Legends Pro League (LPL). The whole LPL was postponed shortly after, while League of Legends Champions Korea (LCK) has been played without live audiences.
The coronavirus has also left its mark on the Overwatch League, which has cancelled Shanghai Dragons' homestand weekend this month and Guangzhou Charge's homestand series in March. Charge also decided to move their practice facilities from China to South Korea in a bid to keep their players and staff safe.