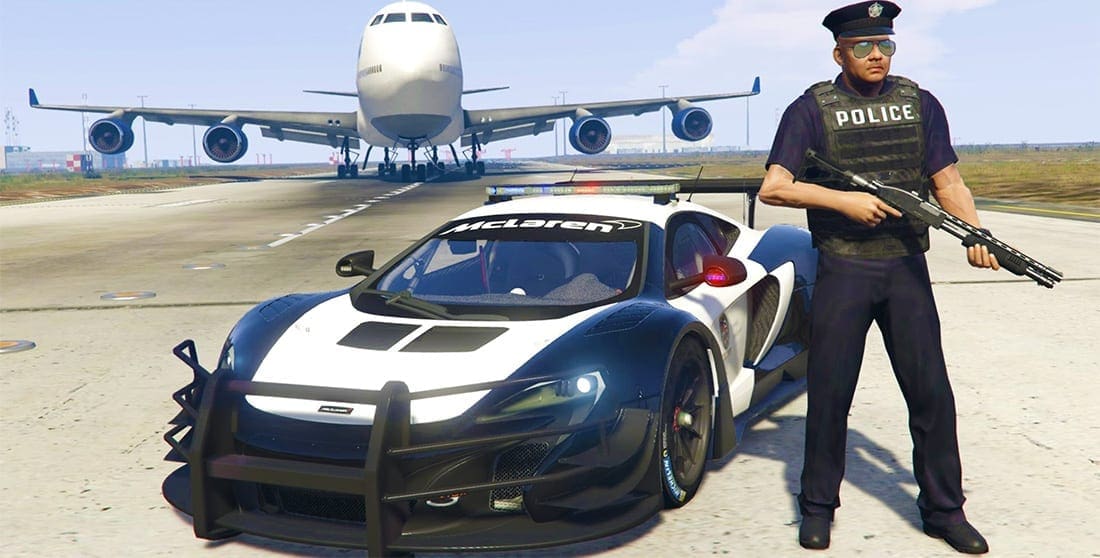 by in
IN a development that has destroyed the irony metre, coders that have cheated in the infamous Grand Theft Auto 5 game have a warrant out for their arrest in real life.
The Australian Federal Court issued the warrants in September for two video game cheats in Melbourne that were attempting to sell independent software for the game that breaches trademark and copyright and allows users to become in-game Gods.
The move is one of the strongest against video game hackers in Australian history and is a warning shot across the bow of those looking to profit from polluting big franchise games with unfair patches.
Australia, settled by convicts from the United Kingdom in 1788, has a strong reputation as one of the world's leaders in illegal downloads of games, television and movies — a practice the Federal Government has worked hard to stamp out in recent years.
In this case, which could set a strong precedent moving forward, the Federal Court outlined the features of the software in question:
The Respondent be restrained until the Return Date (as defined in Annexure D) from, whether by themselves, their servants, agents or otherwise, developing, distributing, selling and offering for sale any version of the software titled "Infamous" or any software that provides a player (Player) of Grand Theft Auto V (GTA V) access to unauthorised or restricted features in GTA V, including any of the following features:

(a) teleporting the Player within the GTA V game environment;
(b) manipulating the GTA V game environment and virtual currency for the benefit of the Player;
(c) generating virtual currency for the Player and other players of GTA V;
(d) the "god mode" feature;
(e) the "super jump" feature;
(f) generating "Reputation Points" for the Player, without completing any required in-game tasks or missions;
(g) creating copies of virtual currency, virtual goods or other in-game objects for the Player or other players of GTA V; and
(h) providing the Player with access to unlimited ammunition, weapons and vehicles.
In addition to the search warrant, the Australian Federal Court froze the assets of five individuals. The case is due back in court at the end of October.