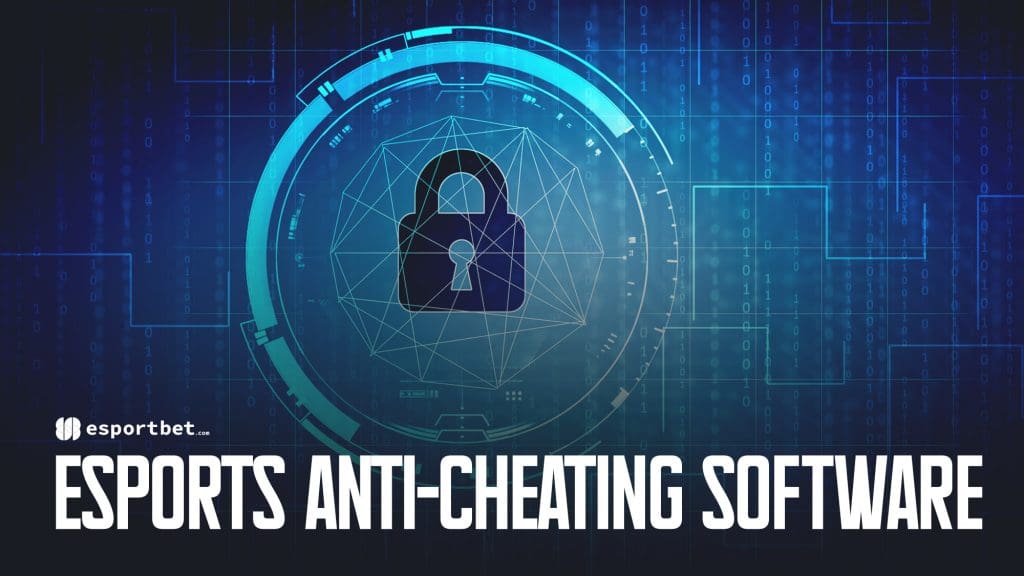 Cheating stands to severely undermine the potential and welcoming nature of eSports. Being a sport centred around technology and video games, it's certainly not immune from cheaters who aim to give themselves and their teammates unfair advantages over unaware opponents. The problem is that cheating can easily go undetected due to the nature of act: it's rarely obvious enough to stand out immediately without trained and meticulous analysis of the match, or with special software.
This means that the eSports players could be passing off as simply exceptionally talented players, when in fact they're using devices, hacks or cheats. The disappointing thing about this is that a "once in a generation player" has their legitimacy questioned before they're established as an eSports great: there's almost always questions being asked whenever a player performs well above expectations on the circuit benchmark.
There are a number of anti-cheat software and other tangible countermeasures to stop eSports players from cheating, and usually it comes down to the game developers themselves to ensure their game is immune from third-party and custom-made hacks and the like. Not all games utilise this method of anti-cheat software. Being such an important aspect of the eSports scene, there's definitely an active component looking to battle cheating head-on. Let's take a look at how cheating is being tackled in eSports.
---

Kaspersky Lab launches anti-cheating software
One of the latest developments in stamping out cheating in esports, has come from cybersecurity firm Kaspersky Lab, which has earned a reputation as an anti-virus maker. With cheating in esports generally coming via malware patches, or other hacks, there is not much difference between stamping out cheating and stamping out malware. So far the new software is conditioned to work with CS:GO and PUBG and has earned rave reviews since launching in early 2019. With the software specifically aimed at esports tournaments, developers are hopeful the product can continue to be improved and rolled out for more esports games. "Many players may cheat to earn real money from prize places or to qualify for tournaments," said Alexander Chegrinez, chief business development officer at StarLadder. "This growing tendency can undermine confidence in the eSports industry and decrease the popularity of online tournaments."

Valve Anti-Cheat
If you've ever watched a Counter-Strike eSports match or random stream on Twitch, chances are you've seen viewers swarm the chat with accusations of a player violating Valve's Anti-Cheat system. Using the acronym "VAC", this generally happens whenever a player pulls off an unbelievable headshot or kill. As you can see, cheating undermines the legitimacy of eSports, to the point where a skilled player can't even be taken seriously. Thankfully, VAC acts as an extremely effective measure of a player's legitimacy, and the consequences are severe. The only problem is that it only polices online matches, meaning professional LAN matches – a majority of eSports matches – aren't managed by its rule. However, some eSports players at LAN events have still been caught out, as they've used cheat software through Steam's client software. Steam, which is Valve's digital distribution store, hosts countless PC games and other software. An eSports player can log into their Steam account, connect the cheating software to their device, and then play in the LAN event while also connected to the internet. Back in 2014, three players from teams Titan, Team Alternate, and Epsilon were caught by the VAC for activating cheating software while competing in a LAN CS:GO tournament.

ESEA Client
The ESEA Client is somewhat of an alternative to the Valve Anti-Cheat system, which only works if the player connects to a Steam account. This other client actively scans a game, its functions and its files to ensure that it hasn't been tampered with. It comes as cheating software becomes more and more sophisticated: some cheating software is designed to launch in the milliseconds before anti-cheat software launches, therefore disguising itself as part of a game's core files. The ESEA Client, however, is extremely aggressive, but also very intrusive. The company behind the client admits as much, offering full transparency as to just how deep into a game's files and a player's account the client can dig to look for cheating. Designed specifically for CS:GO events, it's proven to be one of the more powerful and aggressive anti-cheat options available.

EasyAntiCheat
EasyAntiCheat is a holistic anti–cheat service. It uses hybrid anti–cheat mechanisms to search for and pinpoint hacking and cheating. Its main goal, unlike the Valve Anti-Cheat system, is to find and prevent cheating on a technical level, rather than actively seeking to eradicate and ban players. Using both client and server-side analysis, the EasyAntiCheat system is able to identify threats and hacking techniques used in popular esports games almost as soon as they begin. Its responsiveness and effectiveness has received somewhat of a mixed bag, but it's come highly recommended by some game developers and eSports organisers.

Hackshield
Hackshield comes from South Korea, arguably the true home of eSports. It's made by AhnLab, Inc., which is a Korean-based security software provider. It's been used in Korea since 2001, primarily in MMOs and shooters such as EVE Online and Counter-Strike Online 2, which was a version of CS created for the Asian market, as well as games such as Guild Wars. It's been used by American developers and some eSports circuits since 2005, although it's mostly prominent in South Korea.
---
Other Anti-Cheat Methods
Special devices: A number of technology firms are working to creating anti-cheat devices that are attached to keyboards and mice. These devices essentially track keyboard and mouse movement, and are able to detect how these peripherals interact with the game.
Stricter security: A lot of the time when cheating takes place at eSports events, it's through the playing having had access to peripherals and/or the internet on the competing computer before the event starts. This allows them to prepare any cheating software and/or hack. A popular CS:GO hack is wallhacking, in which players can see through walls and therefore get a significant advantage over enemies. This is extremely hard to spot, however, and it's only available to the player themselves. Not all anti-cheat software can pinpoint this cheat in the act, which means stricter on-site security and management is needed to stamp it out.

Recommended Online eSport Bookmakers
Have you experienced cheating while playing esports online? leave us a comment in the box below to join the discussion.