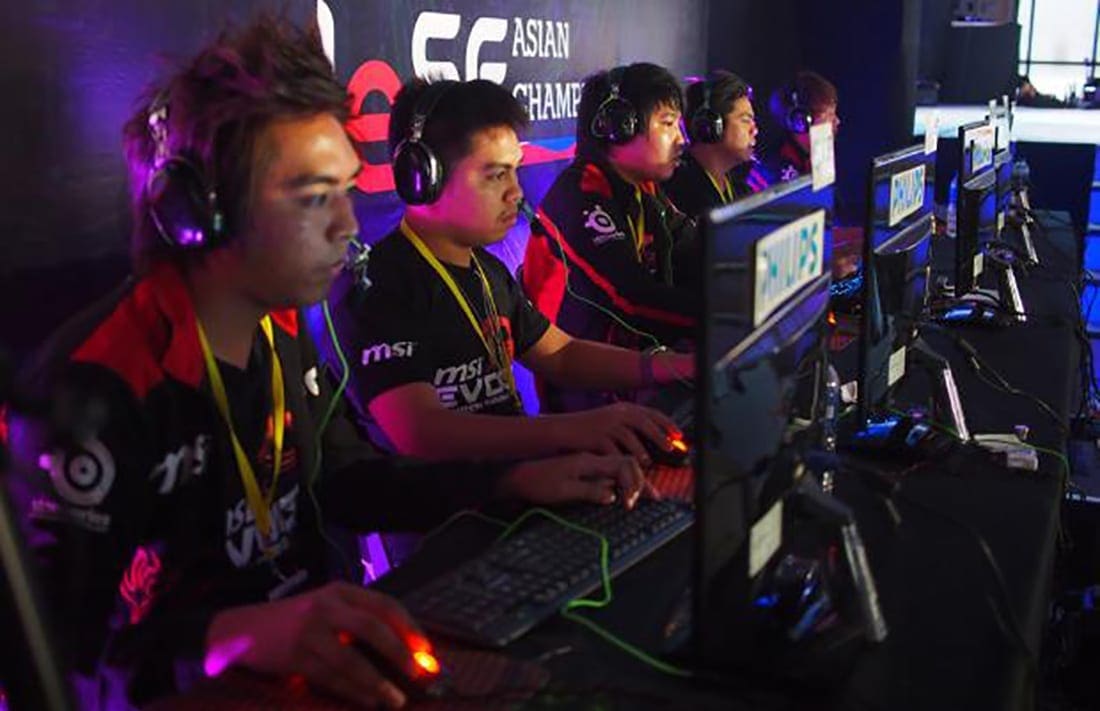 by in
The Philippines Games and Amusements Board (GAB) has signed a resolution to prescribe "additional rules and regulations" to govern esports in the country – including compulsory licensing fees and revenue tax.
Filipino esports community figure Ren Vitug posted the news on Facebook and revealed the new guidelines were signed as far back as October last year, but only shared publicly this week with several local organizers.
Resolution No. 2017-21, or "Guidelines Governing the Conduct of Electronic Sports (E-Sports) in the Philippines", confirms professional gamers participating in GAB sanctioned esports events hosted in the country have to apply for a 800 pesos permit to play, regardless of whether or not they are a citizen of the Philippines or a foreign visitor.
To successfully gain a license, players must have parental consent, provide income tax returns, certificate of membership with a professional esports club, and subject themselves to drug testing for THC and methamphetamine.
At this time, only players must go through drug testing protocols, and the licenses last for two years, subject to payment of licensing and renewal fees. Filipino players licensed by the GAB have to secure written authority from the board prior to travelling overseas to compete in global tournaments.
But it's not just the players: "All persons, entities or associations" involved with the organization, operation and participation of a professional esports tournament must comply and pay for licensing to actually host and run the event, as "no tournament, competition or game of Professional E-Sports shall be held without permit duly issued by the board." Organizers must also file their application at least ten days ahead of the event in question, otherwise it's not a guarantee.
Team managers, coaches and promoters pay slightly more than the players for the permits (around 1,000 to 1,200 pesos) and organizers have to pay fees to get the proper license to just run their event, costing around 800 pesos per day – more if there are multiple esport titles played during the event. This could be costly for tournaments hosting multiple gaming competitions, though without the GAB's approval, a professional event cannot legally run in the Philippines.
Three per cent of ticket sales profit and other revenue streams, such as "television, radio, and motion picture rights" must also be remitted to the GAB within fifteen days of the event's completion, with a 50% deposit of the estimated percentage remitted to the board prior to its commencement.
There are some exceptions to all of these new mandatory fees and licensing requirements. Smaller amateur events with zero licensed players participating, or competitions that are just regional or minor qualifiers for a larger tournament later in the year, are not classified under the GAB's definition of a "professional event".
However, as soon as an event's prize-pool exceeds 10,000 pesos or more, it will be classified as a professional gaming event under the new guidelines.
International organizers are not happy with the local gaming board's manadatory requirements: Valve recently rescinded the Majors designation of Dota 2 Galaxy Battles 2018, just days away from commencing in the Philippines, declaring the new regulations associated with the drug testing as "unreasonable infringements on the privacy of the players". The event has since had multiple international teams drop out, despite local organizer Fallout Gaming pressing on.
The GAB of the Philippines, the country's governing body for sports and competitions, first announced its recognition of Filipino professional gamers back in August 2017, classifying them as athletes under Philippine law, similar to players in more traditional sporting leagues.
While the initial excitement has dialled down since, we can't see some of these new mandatory regulations, particularly the daily permit fee per game, sitting well with local, smaller esports organizers. There is a passionate fighting game and competitive LAN scene in the Philippines that will be struck hardest by these new laws, given now every single participant must be licensed to even play, let alone the fees for hosting tournaments with more than one game competition.