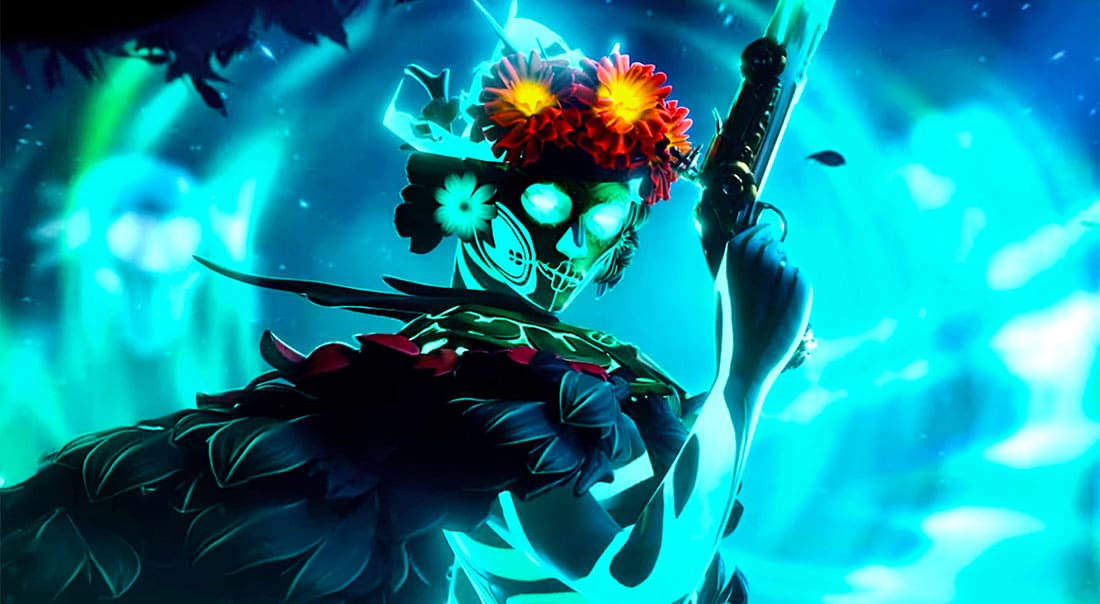 by in
To the excitement of fans, Valve revealed the next Dota 2 hero on October 30. Owing to the completion of The International 2022, the timing of the release was questioned.
 
The new hero, Muerta, was introduced via the official YouTube channel of Dota 2. Muerta can be described as a ghostly gunslinger with strong ties to both the mortal and spiritual realms. Her head, as clearly shown in the 50-second teaser video, is a skull with marigold flowers placed around it.
 
The video shows Muerta pulling out a gun and thereafter transforming into a wraith-like being in the presence of ghosts. The hero will join the list of champions in early 2023, becoming the 124th member of Dota 2's ever-expanding roster of heroes.
 
Aside from her magnificent designs being displayed at the Singapore Indoor Stadium on TI11 grand finals day, information regarding Muerta is somewhat limited. However, more data on the hero will probably be shared in the coming weeks.
 
Nevertheless, die-hard Dota 2 fans have made some assumptions, with some pegging her to be a ranged carry and others an agility-based hero, quite similar to Sniper. One fan speculated in a YouTube comment that Muerta might be given the ability to assist her team in death.
 

 
Valve took to Twitter to introduce the hero, describing her as a character pierced between "the living and the damned".
 
"An enduring revenant reveals herself with promises of a ruinous reckoning to follow," the company said.
 
"Pierce the veil between the living and the damned as a new hero—Muerta—arrives to haunt the lanes in early 2023."
 
 
At the TI11 grand finals, the introduction of Muerta was handled half-assedly, after the All-Star match, with the broadcaster breezing through it and thereafter returning to discussing the final outing between Tundra Esports and Team Secret. The audience in the 12,000-capacity hall barely digested the information about the introduction of the new hero.
 
Notwithstanding, the reaction to the new hero has been positive. Her design was heavily inspired by Dia de Muertos (Day of the Dead), the Mexican traditional holiday celebrated on November 1 and 2, annually, which explains the rushed release.
 
The Mournful Revenant, on the other hand, is expected to be released in the early weeks of 2023. This is to be done in close coincidence to the end of the 2022 Battle Pass, which is expected to finish on January 12.