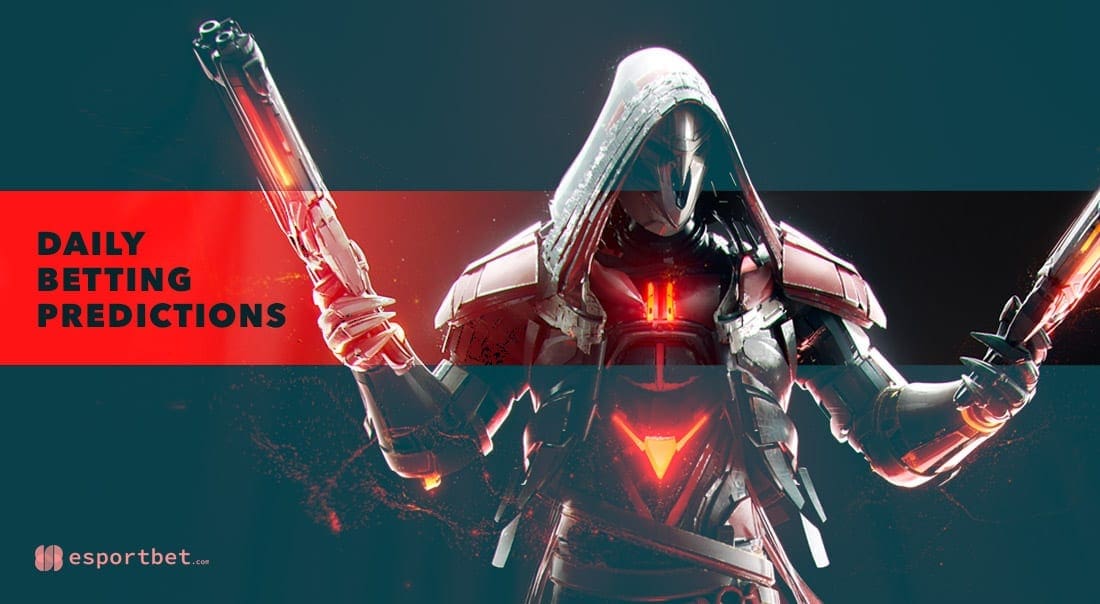 by in
After hitting both of our Overwatch League betting predictions for Saturday, Esportbet returns with another set of best bets and top odds for Friday's bouts. Here are our picks for Paris Eternal vs Vancouver Titans and Los Angeles Gladiators vs London Spitfire.
---
PARIS ETERNAL vs VANCOUVER TITANS OWL BETTING & MATCH DETAILS

CDL Betting Odds:
Eternal -188.68 at BetOnline | Titans +138 at BetOnline
When:
April 23, 2021 at 12:00 PDT
Watch Live:
Twitch (https://www.twitch.tv/overwatchleague)

The Vancouver Titans are likely the weakest team in the Overwatch League, but there is a chance the Titans could pick up a win on Friday. We haven't seen the Paris Eternal in action yet, so there's a lot of guesswork that goes into figuring out how well they will perform, but it looks as though this team won't be very successful this season.
Daniël "Daan" Vincentius Paulus Scheltema is the only player on the Eternal roster that we have high expectations for. Rookies make up a significant portion of this squad, so while Paris might have a high ceiling, they likely won't reach their full potential for a while yet.
Even though we believe the Eternal are slightly stronger, betting at these odds on a team that has yet to play a single match makes no sense. Vancouver should be competitive enough to win at least two maps.
Vancouver Titans +1.5 maps
---
LOS ANGELES GLADIATORS vs LONDON SPITFIRE OWL BETTING & MATCH DETAILS

CDL Betting Odds:
Gladiators -370.37 at BetOnline | Spitfire +245 at BetOnline
When:
April 23, 2021 at 13:30 PDT
Watch Live:
Twitch (https://www.twitch.tv/overwatchleague)

The last two years were a little rough for the London Spitfire, yet we can't help but be optimistic about this team heading into the 2021 OWL season. They have a lot of upside, but it's hard to say whether the Brits will reach their potential this year.
Most of London's roster is the British Hurricane squad from Overwatch Contenders, but that's hardly a bad thing. It's no secret the Cloud9-owned team are putting a lot of resources into developing young talent, and they're doing a great job. Whether they can compete in at the highest level, however, remains to be seen.
The Los Angeles Gladiators were regarded as one of the strongest OWL teams ahead of this season, but they have so far failed to live up to the hype. Losses to the San Francisco Shock and the Dallas Fuel leave them in a precarious position heading into their third fixture of the May Melee.
While we believe the Gladiators have a lot more to show, we can't agree with their short price in the OWL betting markets. The Spitfire's roster might be inexperienced, but this squad lost only one out of 15 Contenders tournaments in 2020, so they're clearly good enough to compete with the top dogs.