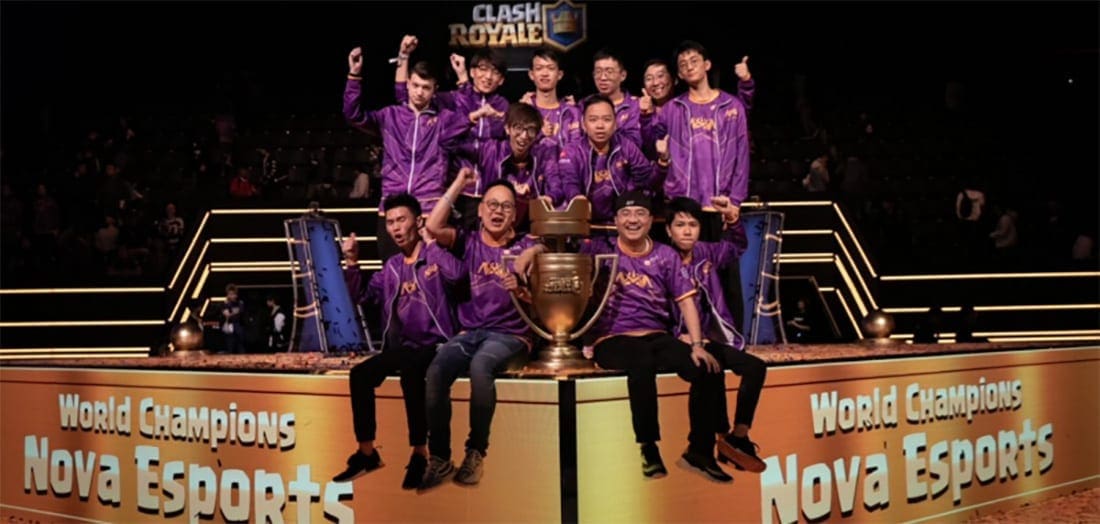 by in
THE ever-expanding world of Clash Royale has its first ever world champion — Nova Sports.
Nova eSports was able to take down Vivo Keyd in the final, securing the $1 million prize pool eight hours after the tournament started on Saturday in Tokyo, to clinch their Golden Crown Trophy.
Finalists competed in three sets: 1v1, 2v2 and King of the Hill.
After some early technical difficulties, the eight competing teams went to war.
The Immortals and PONOS battled it out first — a battle that PONOS was able to emerge from, eliminating their American rivals.
The second match-up between Team Queso and King-Zone Dragon X went the distance, with King-Zone Dragon X coming out on top in the King of the Hill finale.
PONOS, the home-town team, returned to fight it out against Vivo Keyd, but were ultimately kicked out of the tournament, swept in straight sets by their opponents, who then had to wait and see who their opponents in the finale would be as King-Zone Dragon X and Nova Esports duked it out for the right to face them.
Next, PONOS Sports returned to the stage against Vivo Keyd. While there was lot's of love for the home team here in Japan, Vivo Keyd sweeped PONOS in 2v2 and 1v1, sending them home.
After Nova and split the early contests it all came down to King of the Hill, which Nova took out in a thriller.
The tournament marked a huge step in the progress of mobile gaming. Games downloaded and played on smartphones and tablets are expected to make up more than 50 percent of the worldwide gaming market in 2019.