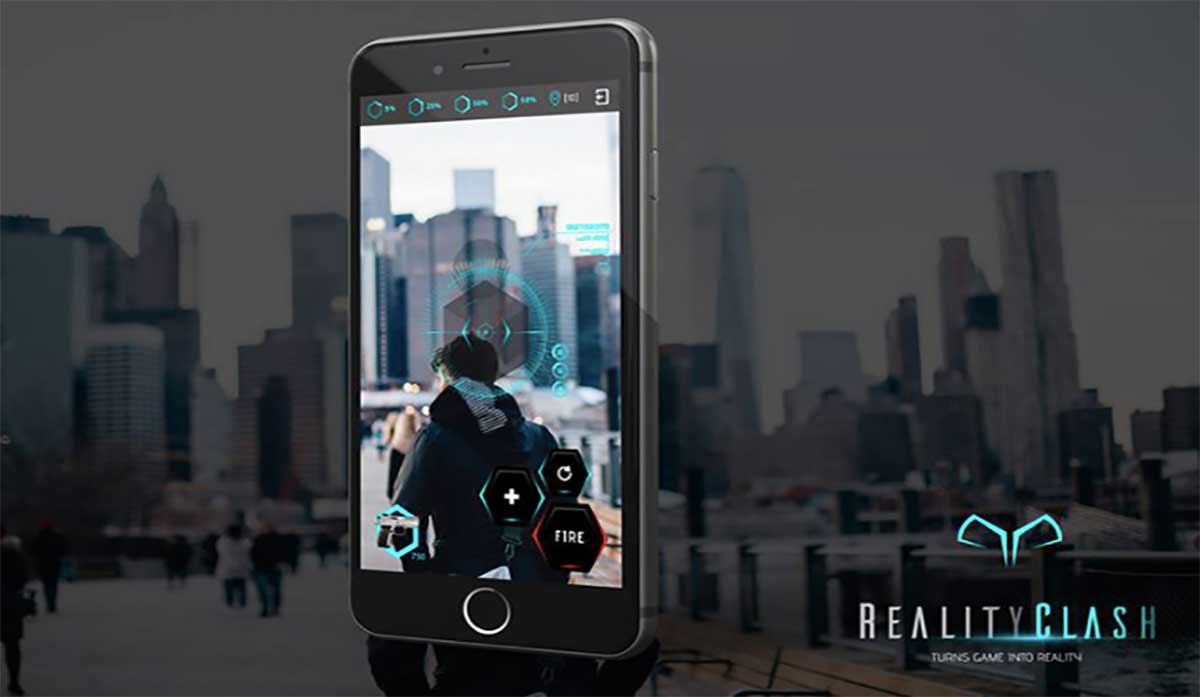 by in
Esports players will soon be able to create their own Augmented Reality esports tournaments, thanks to a brand new smartphone combat game.
Described as a mix between Call of Duty and Pokémon Go, Reality Clash (RC) is set to be released on iPhone and Android devices by the end of 2018.
Using the smartphone's camera, players can see through an AR view-point of the world and can have shootouts with other nearby players using geo-location technology.
The game developer, Reality Gaming Group, which crowdfunded $USD3.5 million via an Initial Coin Offering (ICO) to create RC has also teamed up with the esports app Gizer to offer tournament options.
Reality Gaming Group co-founder, Morten Rongaard, said the app will "assist in building our fun, competitive community."
"Gizer offers a social element, a marketplace element, and a profile identity on the blockchain," he said.
"We look forward to working with the Gizer team, rolling out group tournaments and bringing AR content to their community."
If all goes to plan, players will be able to coordinate esports tournaments, earn prizes, create sponsorship deals, chat with other players, trade in-game items, and more.
Since the company raised the money using the Ethereum blockchain technology, investors received Reality Clash Coins (RCC) Gold tokens for a third of the price of RCC Silver coins in the game and these can be used for exclusive weapons and access to tournaments.
Players can trade or sell these weapons through the Reality Clash platform or via secondary markets for real money.
RC hasn't specified what prizes will be up for grabs, or the size of the prize pools, which is likely due to its entry-level position.
Reality Gaming Group is based in the United Kingdom, but has expanded its development hub in the Philippines, where esports is exploding in popularity.
While RC isn't the first AR mobile game on the market, it is the first to include the esports industry, and it will no doubt take the gaming community by storm due to its ability to organise tournaments in parks, streets and urban areas.
Players can download the esports gaming app Gizer now via the App Store and Google Play store but will have to wait several more months before RC is released.
Gamers can use GZR Tokens to access their Gizer Global Gaming Identity (GG ID), which is a customisable avatar, a gamertag, and gaming stats, created via the app. Game developers can access players GG IDs by using Gizer's technology.
Gizer co-founder, Jonathan Kerstein, said the game pushes the envelope and the company is excited about its launch.
"Their use of AR in the mobile combat space will immediately broaden the selection of games available to the Gizer community," he said.
"Our partnership will also enable Reality Clash's existing community to leverage Gizer's event creation and discovery infrastructure, forming their own vibrant community within the Global Gaming Network from day one."
Watch the teaser for the new game below.