by in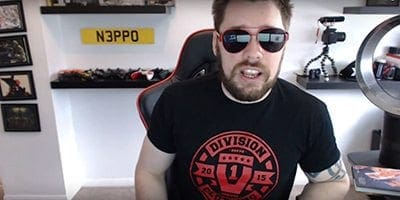 The underground world of eSports gambling just took a big from UK gambling authorities.
YouTube and eSports star Craig Douglas pleaded guilty alongside his business partner, Dylan Rigby, for running an illegal gambling ring.
They both admitted their roles in prompting eSports players to bet on their own and other pro gaming matches using an in-game FIFA currency called FIFA Coins.
They created a website called "FUTGalaxy", on which users could bet using the currency and engaging in lottery and slot-like games to win additional coins.
The site generated a pre-tax profit of £96k in less than a year from July 2015, with thousands of registered users on the site, many under the legal gambling age in the UK.
While both men were spared jail time, Douglas was fined £16,000 and ordered to pay £75,000 after he admitted his role as an "advertiser and a promoter" of the service.
Rigby received a much harsher penalty, ordered to pay a £24,000 fine and £150,000 in court costs after admitting to have been a "prime mover" in the operation of the site.
District Judge Jack McGarva said both men were clearly aware that children were accessing the site.
"At the very least, you both turned a blind eye to it," he said.
Legal proceedings began against the duo in late 2016 when the UK Gambling Commission accused them of running an unlawful gambling syndicate.
They accused Douglas of promoting illegal gambling activities via his YouTube page, where he has more than 1.3 million subscribers, many of whom are minors.
The pair had initially entered not guilty pleas, but changed their pleas leading into a hearing. Douglas had feared jail time, telling his followers there was a probability that he would not be walking out of court on Monday morning. "[And] that's scary," he said.
Governments around the globe are working to reign in the growing underground eSports gambling industry, which mostly deals in in-game skins, video games currency, and tokens.
A popular scene is occurring with Counter-Strike: Global Offensive and Team Fortress 2, with developer, Valve, sending cease a desist letters to a number of illegal gambling operations.
These sites generally allow users to bet either in or for in-game currency, with certain items being extremely rare in the game and therefore demanding a high real currency cost.
eSportBet's opinion: This has been a long time coming, and it raises interesting questions not just about the influence of "influencers", as they are called, but also the relationships they have with audiences. Recent laws passed in Australia and current laws in the US force YouTubers, Streamers and other online personalities to disclose any promotions. In this case, even disclosure would not have mattered as the act was illegal. We don't have an issue personally with the use of in-game currency as a betting currency, but it is clear it needs to be regulated and managed in a way to avoid it being used to exploit minors.