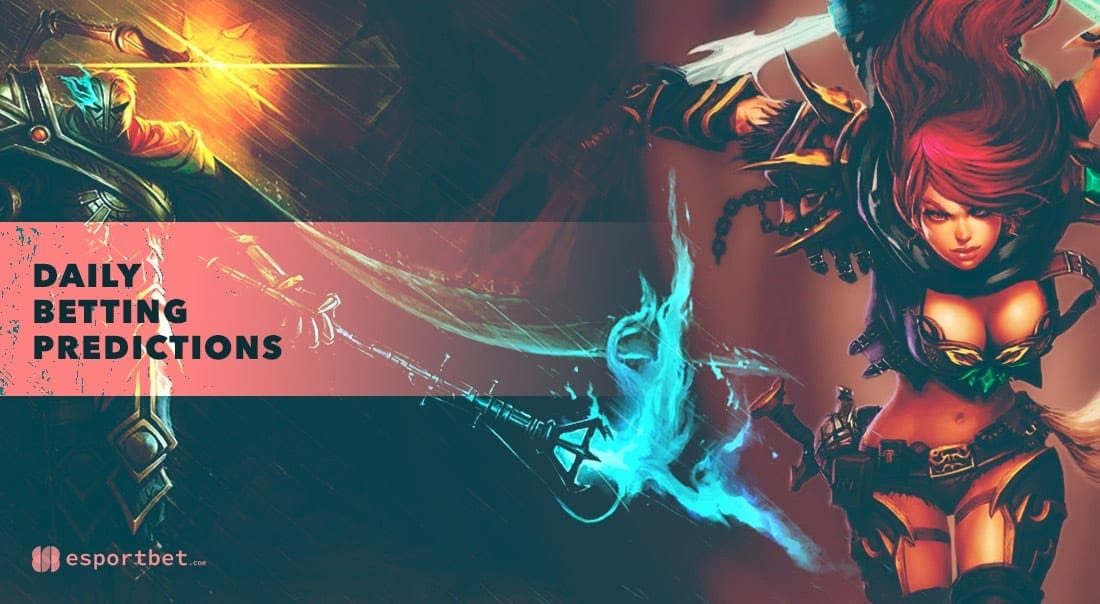 by in
ESB's free League of Legends betting picks for Saturday, November 13, focus on three National Electronic Sports Tournament (NEST) 2021 bouts. Here are our selections for Oh My God vs Ultra Prime, Suning vs LGD Gaming, and Invictus Gaming vs JD Gaming, with top odds, courtesy of BetOnline.
---
OH MY GOD vs ULTRA PRIME LoL BETTING & MATCH DETAILS

LoL Betting Odds:
OMG -136.99 at BetOnline | UP +101 at BetOnline
When:
November 13, 2021 at 15:00 CST
Watch Live:
Twitch, Huya

Oh My God brought most of its LoL Development League (LDL) roster to NEST 2021 and paired it with ADC He "Eric" Qiang. However, the decision to field their second-string squad doesn't look too exciting, considering Oh My Dream finished last in their LDL 2021 Summer group with a 8-31 record. What's more, OMG didn't impress on day one of NEST 2021, when they lost against Rogue Warriors.
Similarly, Ultra Prime field mostly LDL players, except for mid laner Liang "xiaocaobao" Jian, who is a member of the team's LPL squad. However, unlike OMG, Ultra Prime won their first bout on Thursday, when they defeated EDward Gaming.
The esports bookmakers have priced OMG as the favourites, which seems a bit off. OMG might look stronger on paper, but based on what we have seen from these two teams so far, it's hard to pass on Ultra Prime at +101.
---
SUNING vs LGD GAMING LoL BETTING & MATCH DETAILS

LoL Betting Odds:
Suning -1111.11 at BetOnline | LGD +526 at BetOnline
When:
November 13, 2021 at 16:00 CST
Watch Live:
Twitch, Huya

We're getting very generous odds on LGD Gaming for this bout, which makes sense, considering Suning field the main LPL roster. Suning were also better than LGD's main roster over the LPL 2021 Summer, but that hardly explains the odds we're getting on the outsiders.
The thing to remember about NEST is that the tournament usually features plenty of upsets, while some of the top players aren't exactly motivated to play at their best. The prize pool is relatively small, and the LPL stars don't need to prove anything.
With that, it's hard to pass on LGD at +526, even though they are weaker than Suning. But there is one caveat – we would only take LGD if the team announces Zhiqiang "shad0w" Zhao as their jungler for this bout. So if LGD instead field Ding "Kui" Zi-Hao, we would pass.
---
INVICTUS GAMING vs JD GAMING LoL BETTING & MATCH DETAILS

LoL Betting Odds:
IG +145 at BetOnline | JDG -200 at BetOnline
When:
November 13, 2021 at 19:00 CST
Watch Live:
Twitch, Huya
Invictus Gaming enter NEST 2021 with Zhao "neny" Zhi-Hao in the top lane, who some may remember as a replacement for Kang "TheShy" Seung-lok in the LPL. While neny isn't the starter of IG, he played well as a substitute, so we wouldn't sleep on him.
Joining neny are jungler Peng "XUN" Li-Xun and support Li "Lucas" Tan-Pan-Ao, who are great players and need no special introduction. Mid laner Liu "Xzz" Zhu might be IG's only notable weakness, largely due to his shallow champion pool – primarily playing support mid laners such as Sett and Karma.
JD Gaming are no slouches either. Their LDL squad has done well over the 2021 season, and with the addition of mid laner Ji "Ye" Xin-Yu, this looks like a solid team. But, while we expect great things from JDG, it's hard to explain the offered LoL betting odds.
We wouldn't be surprised if JDG win, but we won't take -200 for a best-of-one match between two teams that seem relatively equal talent-wise. There's far more value with IG.