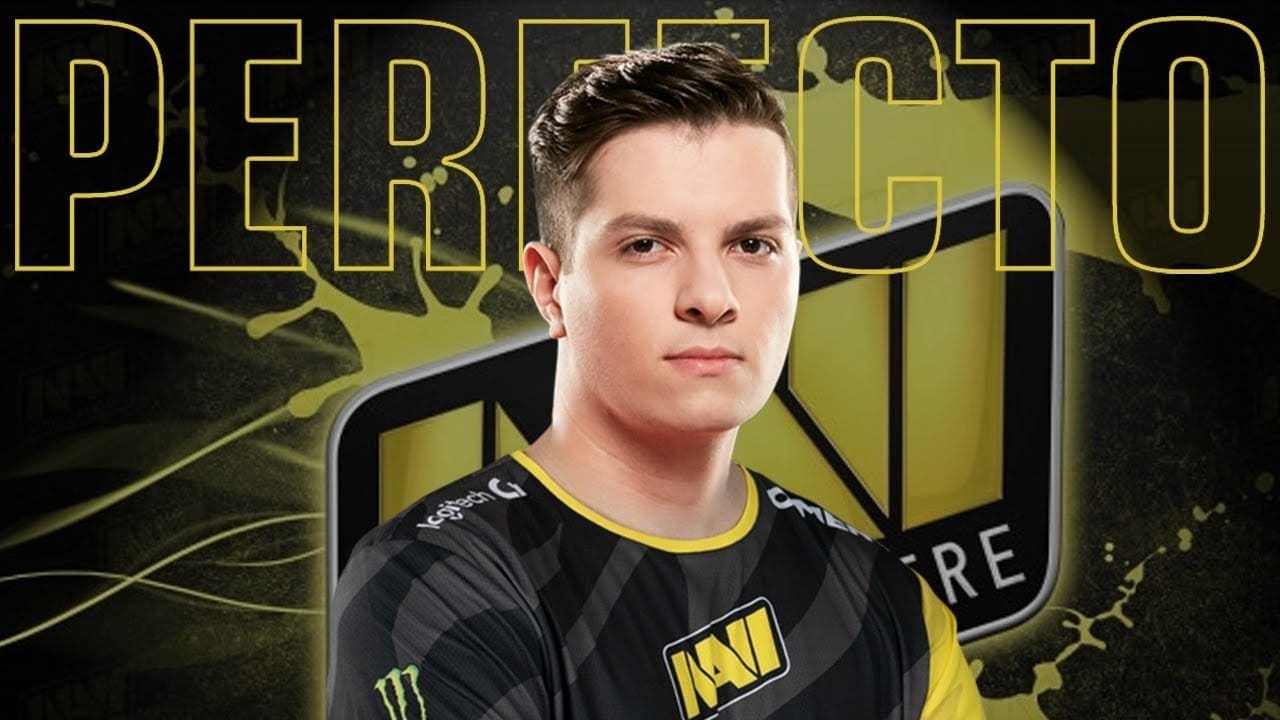 by in
The Ukrainian CS:GO juggernauts Natus Vincere have announced they have signed Ilya "Perfecto" Zalutskiy from Syman as a replacement for Ladislav "GuardiaN" Kovács on their active CS:GO roster.
The announcement of Perfecto's arrival follows last week's reports NaVi are looking to replace GuardiaN due to poor synergy and his lacklustre performances he has shown since he made his return to CIS region back in September 2019.
GuardiaN initially joined NaVi back in December 2013 and remained with the team until August 2017, when he left for FaZe in search fof better results. GuardiaN eventually decided to end his two-year stint in North America in September 2019, and infamously left FaZe to rejoin NaVi.
Since his return to NaVi, GuradiaN's performances were mediocre to say the least. he failed to recapture the old form he had shown with his first stay with the Ukrainian squad. Throughout the last four months, GuardiaN averaged an underwhelming 0.95 rating and reached +1 rating in just 45.5% of his maps played, which is a far cry from his 1.14 average rating (66.4%) during his first stay with NaVi.
Rumours started to surface at the start of the year, suggesting GuradiaN had lost the motivation to continue playing which not only harmed his legacy but also severely crippled NaVi's chances to finally win their first Major.
In a bid to remove the deadwood from the team, NaVI started to look for a replacement player and were initially heavily linked with a rising Russian CS:GO star Evgeny "FL1T" Lebedev from forZe, however they were unable to negotiate the deal with his team, which forced NaVi to look elsewhere.
NaVi turned to Perfecto, who has been averaging 1.10 rating over his last six months at Symen and played a crucial role in the squad which won NEST Pro Series 2019: Europe and NEST Pro Series 2019; as well as made an appearance at StarLadder Berlin Major 2019, where Symen crashed out of the New Challengers stage with a 2-3 record.
Perfecto will now become the fourth Russian player in the team and take over the role of a rifler from Aleksandr "s1mple" Kostyliev, who will get a chance to return to his primary role as a team's main AWPer – the role which he left to make room for GuardiaN.
GuardiaN has been benched and is reportedly open for offers from other teams. NaVi head coach Andrey "B1ad3" Gorodenskiy explained the team lacked the needed synergy and that the benching of GuardiaN was a necessary evil for the wellbeing of the team as a whole. "A few days after Epicenter, we spoke with the players and agreed that the squad did not have the synergy we expected to have by the end of the year. Everybody tried very hard and progress was noticeable but in critical moments of the match, we lacked the coherence where we would react to the opponent's actions as one unit," said B1ad3.
"One of the reasons is the language barrier, which was especially noticeable in the game against tier-1 teams, where quality and speed of communication is of great importance. That's why we decided to replace Ladislav, and s1mple returns to the AWP role, because he is simply the best in that field."
The arrival of Perfecto is the third roster change since May, when Ioann "Edward" Sukhariev left the team, followed by the retirement of Danylo "Zeus" Teslenko at Blast Pro Series: Moscow 2019.
NaVi now boast one of the youngest rosters among the elite CS:GO teams. The average age of NaVi new roster is 21.2, with s1mple and Egor "flamie" Vasilev both the oldest members with 22-years of age and Perfecto the youngest at only 20-years of age.
NaVi CS:GO 2020 Squad Roster
Aleksandr "s1mple" Kostyliev
Denis "electronic" Sharipov
Kirill "Boombl4" Mikhailov
Egor "flamie" Vasilyev
Ilya "Perfecto" Zalutskiy
Andrey "B1ad3" Gorodenskiy (coach)
Ladislav "GuardiaN" Kovács (benched)