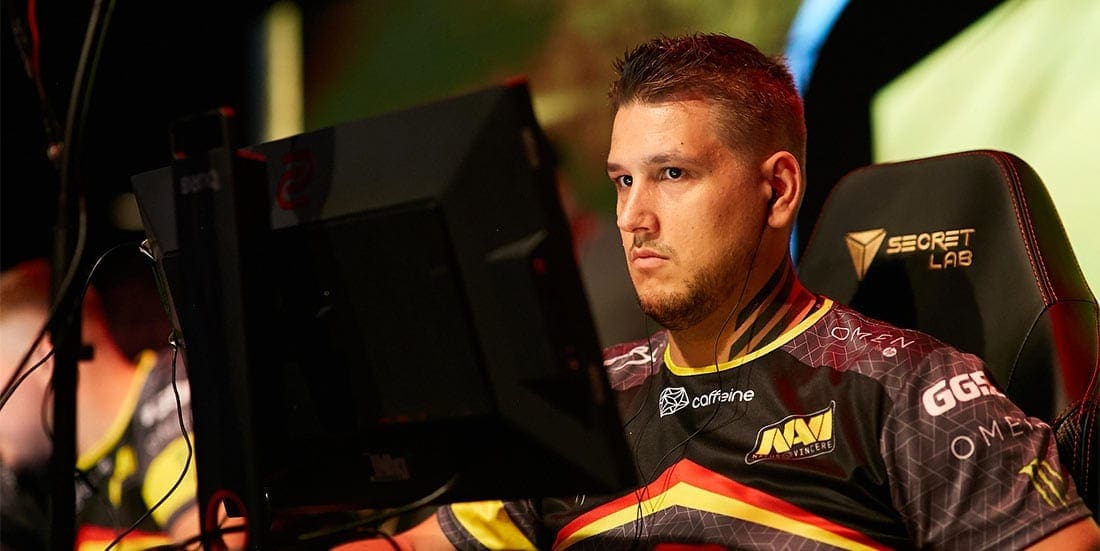 by in
Danylo "Zeus" Teslenko, the captain of the Natus Vincere CS:GO team, has announced he will retire from Counter-Strike esports after one last hurrah at BLAST Pro Series Moscow.
The decision made by Zeus to retire this September might come as a shock to some CS:GO fans, yet it was something that was in the works for quite some time.
The Ukrainian veteran already revealed his plans to retire this year back in December 2018, when NaVi participated at BLAST Pro Series Lisbon. When asked when exactly he might retire, Zeus responded with "more likely towards the end of the year, maybe at the middle".
Zeus confirmed his plans only days after Natus Vincere suffered elimination from the StarLadder Berlin Major, where they lost to NRG in the quarter-finals.
While not considered as one of the favourites to win the event, NaVi entered the Berlin Major with high ambitions. Zeus stated he believed NaVi could reach the finals, which is why their premature exit was that much more painful for their leader as well as their fans.
NaVi's elimination caused Zeus to come to a realisation – that it was time for him to leave the team and "give way to the youth", but not before leading his team into BLAST Pro Series Moscow for one last time to say his final goodbye in front of a home crowd.
Zeus started his career as a professional CS:GO player in the early 2000s, when he played a key role in helping CIS teams establish themselves as a relevant region in the CS 1.6. scene.
During his CS 1.6. campaign, Zeus played for pro100, Virtus.pro, DTS Gaming, KerchNet and finally Natus Vincere, a team he joined in December 2009.
Zeus remained at NaVi up until 2016, when he was replaced by Aleksandr "s1mple" Kostyliev due to a streak of poor results and joined Gambit.
He impressed with his leadership skills at Gambit and helped them win PGL Major Krakow, which would remain the biggest achievement of his career.
Zeus returned to NaVi in August 2017 but failed to replicate the same success he had with Gambit, as he never managed to win his second major title.
Despite that, he did play a key role in NaVi's successes and will go down as one of the team's legends.
Since Zeus is at the exit doors, it is believed Kirill "Boombl4" Mikhailov will take over the role of IGL.
MORE CS:GO NEWS