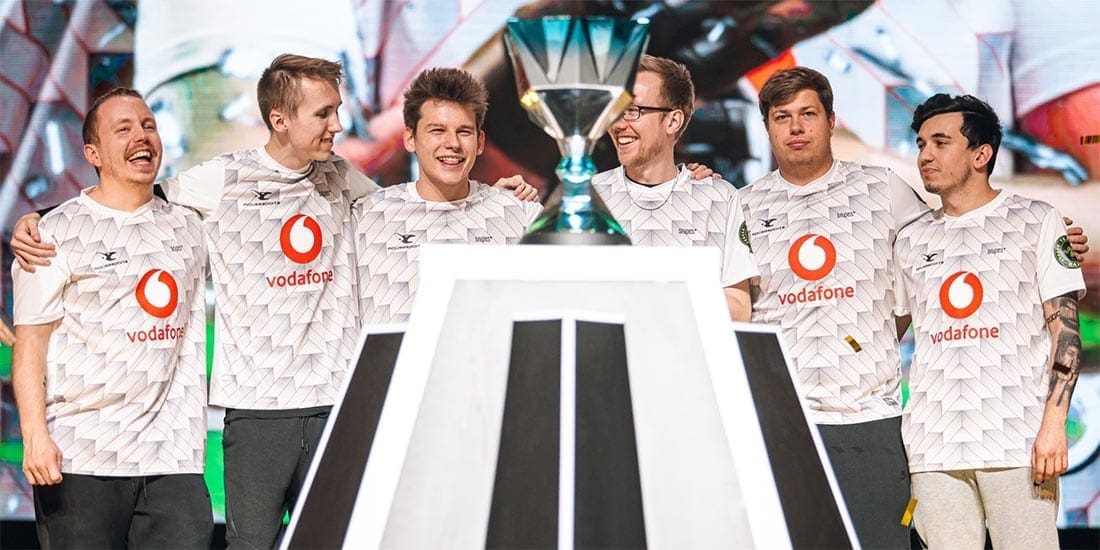 by in
Mousesports defeated ENCE in the grand finals of the 2019 CS:GO Asia Championships on Sunday to claim US $250,000 in prize money and their first S-Tier tournament title since September 2018, when mouz triumphed at ESL One: New York.
It was a final nobody expected but everyone wanted to see, featuring two underdogs who paved their way through the tournament one game at the time. That's not to say it was an easy road for either of them, as they both hit their fare share of potholes along the way.
SEE ALSO: COUNTER-STRIKE BETTING SITES
ENCE and mousesports started their road to the finals in Group B, where the Finns edging past mouz in a closely contested winners' match to reach the semi-finals. That left the losing side to take the longer route through the lower bracket.
That did not stop mouz, who produced a massive upset to beat Evil Geniuses 2-0 and then delivered a reverse sweep against TYLOO in the semi-finals. ENCE, meanwhile, claimed a comfortable 2-1 win over MiBR to set up a tantalising bout in the decider.
Mousesports decided to veto Mirage, which forced ENCE to pick Train as the map to start the series. That proved pivotal, as ENCE were unable to dictate the tempo like they did when the two teams met in the group stage. The first nine rounds went back and forth until mouz picked up the tempo, won five in a row and took a 9-6 lead into the break.
The second half continued in a similar fashion. While ENCE managed to close the gap in the opening three rounds, mouz responded with a dominant 7-1 run to close out the first map of the series in only 26 rounds played.
The next map on the schedule was the mouz-picked Inferno. Despite having a very poor 12.5% win rate there, ENCE impressed with a dominant 5-0 run to start the second map of the series. Mouz hit back with force, however, winning eight consecutive maps to steal the lead. ENCE dusted themselves off and won the last two rounds of the first half to the leave the score at 7-8 at the interval.
The second half was almost a complete recreation of the first. ENCE once again started strong and won the opening four rounds but went on to lose all the remaining eight as Finn "karrigan" Andersen and co. clinched a 2-0 series win.
Mousesports' AWP-er Özgür "woxic" Eker also clinched his career-first MVP award. He was an instrumental factor for his team and finished the tournament as the fifth-ranked player with a +1.00 HLTV rating average.
MORE ESPORTS NEWS