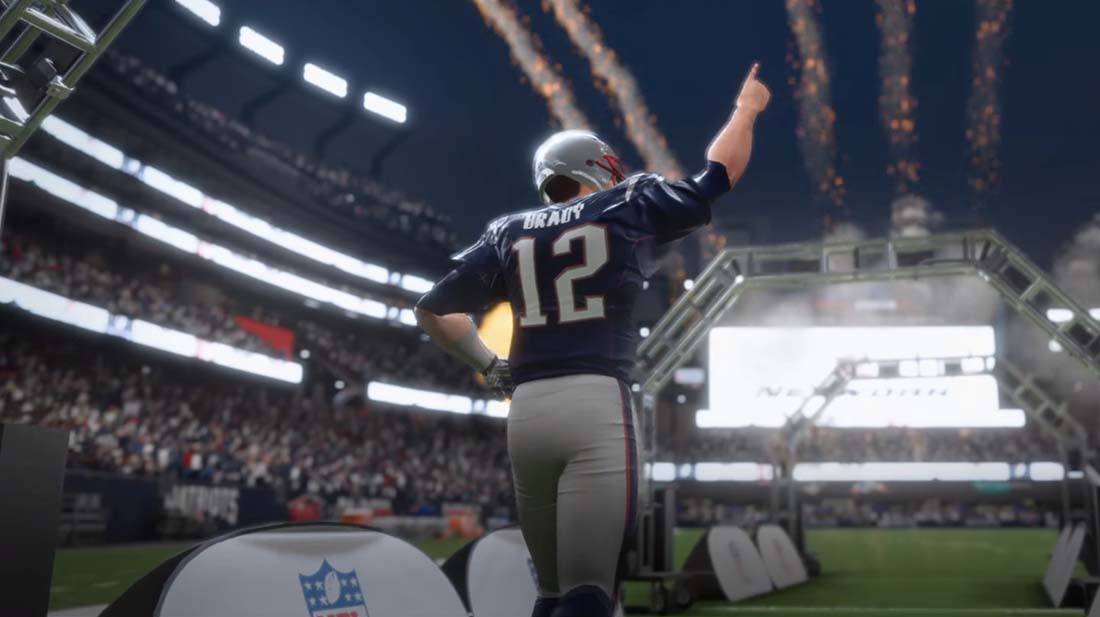 by in
Electronic Arts and the National Football League have announced a multi-year partnership with Disney XD and ESPN for the exclusive broadcasting rights to the upcoming Madden NFL 18 Championship Series.
The broadcast deal was announced before the final rounds of the ongoing EA Sports Madden NFL 18 Club Championship kicked off this past weekend, an EA Major event which leads the top competition into the next championship event.
It will also include future e-Leagues featuring the annual Madden video game franchise.
"We're thrilled to continue and expand our relationship with EA and the NFL in not only showcasing to our audiences these world class esports competitions for multiple years, but using the myriad of ESPN and Disney global platforms to tell the incredible stories of these competitors," ESPN VP John Lasker said in an official statement.
The Madden NFL 18 Club Championship (MCS) hosts the best esports players from Canada, Germany, Mexico, United Kingdom and United States battling for the title of Madden 18 champion and a slice of the US$1.15 million prize-pool, the largest amount of prize-money offered for competitive Madden or any comparable virtual sporting league to date.
Players qualify for the MCS by competing in three EA Major events or playing Madden 18 online on PlayStation 4 or Xbox One to achieve the highest ranking and series points in one of three designated modes – MUT Champions, MUT Draft, and MUT Salary Cap. Alternatively, there are other EA-sanctioned Challenger Events for late-stage qualification.
The next event in the Madden Championship Series is the Madden NFL 18 Ultimate League on February 2, scheduled to run for over two months. This is a multiweek tournament which features 16 of the best Madden players across eligible regions in a one-on-one gameplay format.
The top competitors from Ultimate League will eventually advance to the NFL Draft on April 28 – six players who secured first and second place at one of the three previous EA Majors and 10 players who earned the highest Madden Championship Series points throughout the MCS season.

This is ESPN's first long-term broadcasting agreement for a recurring competitive esports league. Disney XD have previously aired esports events on its network for popular games such as Street Fighter V and Super Smash Bros Wii U.
"We are excited to partner with EA SPORTS and ESPN to bring the Madden Club Championship and Madden Ultimate League to the millions of Madden NFL fans globally and to broadcast these competitions from our key fan events, like the Super Bowl and the Draft," NFL's chief strategy officer, Chris Halpin, said in a official statement.
"We are also thrilled to be the first major professional sports league to have every team represented in a premier esports event. We are confident our fans will love the competition and action."
Developed by EA Tiburon and published by EA Sports, NFL 18 and its predecessors are considered the premier virtual American football experience in competitive gaming circles.
The NHL were one of the first North American sporting leagues to establish an esports league ahead of the NBA and NHL's own e-League launches planned for later this year.
The Madden Championship Series is also the only one to have every single team represented in its esport counterpart.
It's busy times for American sports fans who love their video games, with the NBA and Take-Two Interactive set to launch their NBA 2K League in May, while the NFL and EA Sports just announced their intentions to launch an e-League later this year.
While betting markets for these traditional sporting e-Leagues are scarce compared to other popular favourites like League of Legends or Overwatch, the larger investment in prize-pools from EA Sports and the huge mainstream push from their new broadcasting partners should see our options expand very soon.