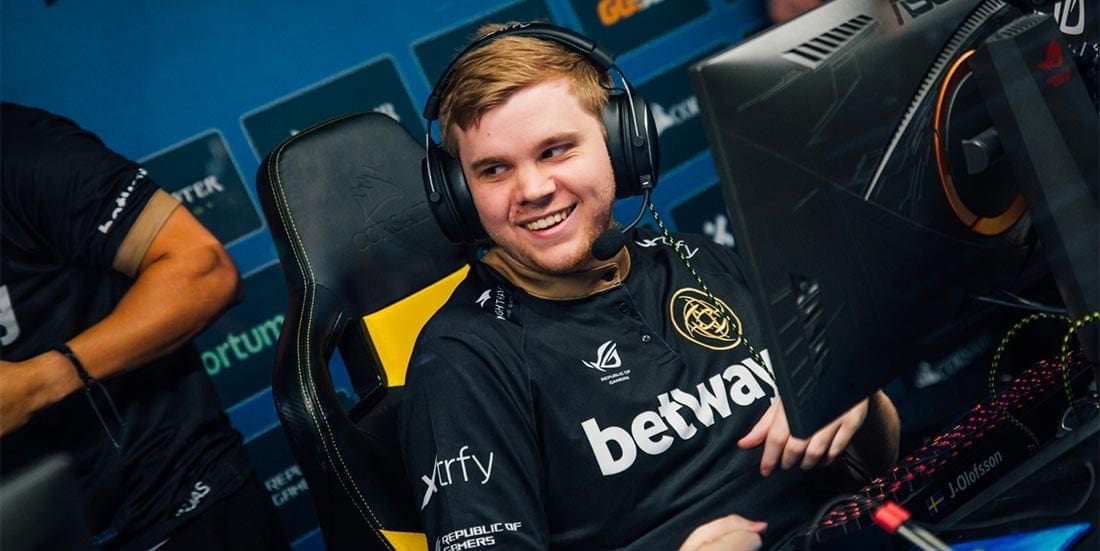 by in
MAD Lions are in talks with Ninjas in Pyjamas over the possibility of signing Jonas "⁠Lekr0⁠" Olofsson, who has spent the past two months as an inactive member of the Swedish CS:GO team.
According to recent reports the 27-year-old CS:GO veteran is on the brink of joining MAD Lions, who have set their eyes on the Swedish pro as a possible replacement for Lucas "⁠Bubzkji⁠" Andersen. The latter has been benched from the Danish roster at the end of June, following MAD Lions' disappointing performance at cs_summit 6 Europe Regional Qualifier, where the Danes finished last after suffering a shock 0-2 loss to PACT.
Due to their failure to leave a mark at the cs_summit 6 Europe Regional Qualifier, MAD Lions are the only high-profile European CS:GO team that has yet to put up points in the European Regional Major Rankings: Rio Major 2020, effectively meaning the FLASHPOINT League Season 1 champions are likely to miss out on the upcoming $2 million ESL One Rio Major.
Benching of Bubzkji⁠ comes off as a bit of a shock since it is very unlikely his removal from the active roster is performance-related. The 22-year-old Danish esports pro has been averaging 1.10 rating across the last three months and is holding onto an impressive 1.13 rating since joining the team, which makes him the best-performing player on the roster.
Bubzkji⁠ also played a pivotal role in MAD Lions' success at the inaugural season of FLASHPOINT, where he averaged 1.22 rating, which was by far the highest mark in his team and third-highest overall.
Nevertheless, the signing of Lekr0⁠ could prove to be a massive addition to MAD Lions' roster, since the Swede⁠ is regarded as a highly experienced CS:GO player. Throughout his five-year-long esports career, the 27-year-old Swede played for some of the biggest teams in the scene, including Fnatic and most recently Ninjas in Pyjamas, who he led to three Majors in a row in addition to a playoffs appearance at the IEM Katowice 2019. He remained with the Swedish CS:GO juggernauts until May 2020, when he got replaced by Hampus "hampus" Poser as their new in-game leader.
According to reports, Lekr0 will not replace Asger "⁠AcilioN⁠" Larsen as MAD Lions' new IGL, but instead return to his old role as a rifler and team up with Frederik "acoR" Gyldstrand, Frederik "acoR" Gyldstrand and Fredrik "roeJ" Jørgensen under the guidance of the 23-year-old Danish captain.
MAD Lions are slated to return to the battlefield in early August when they are set to compete at the DreamHack Open Summer Europe. The tournament will kick off on Saturday, August 8, and run until Sunday, August 18.
Attending the event are Complexity Gaming, forZe, Heroic, Team Spirit, OG, Endpoint and the reigning cs_summit 6 Online: Europe and DreamHack Masters Spring 2020: Europe champions BIG, who recently secured the no.1 spot in the global CS:GO rankings.
MAD Lions have also confirmed their attendance at the upcoming ESL One Cologne, which is slated to kick off on Tuesday, August 18, featuring 18 European teams vying for the largest slice of US $325,000 prize pool and 2,195 Pro Tour points.
Unlike how it was reported in June, ESL One Cologne will be split into four regional divisions (Europe, North America, Asia and Oceania), and will be played online due to the ongoing coronavirus pandemic, which foiled the initial plans of the event being hosted on LAN.