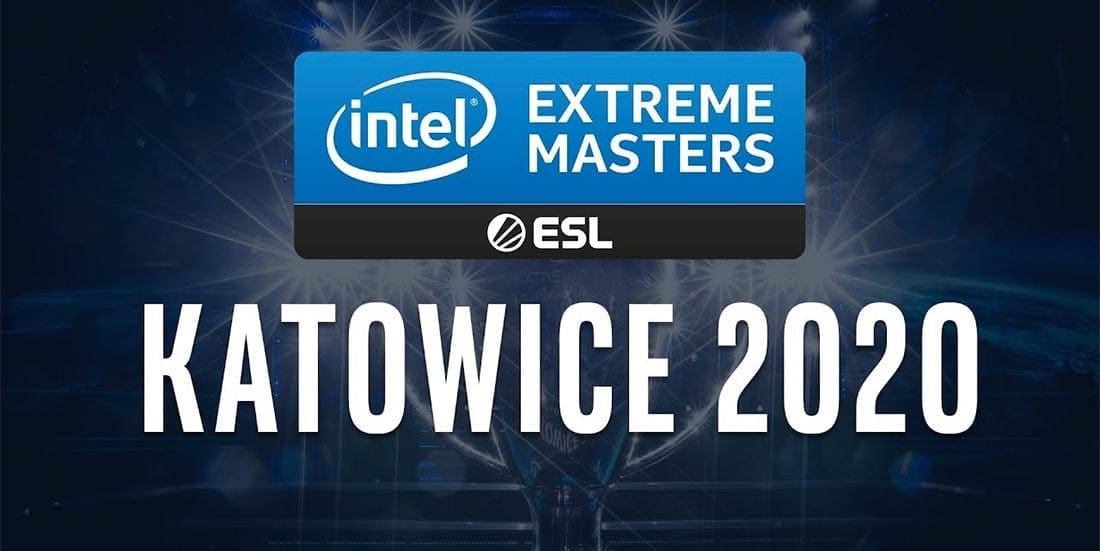 by in
One of the most anticipated CS:GO esports events of the year is upon us, as 16 of the best teams travel to Katowice, Poland, to face off in the Intel Extreme Masters Season XIV – World Championship.
Recognised as the pinnacle of Counter-Strike esports, IEM Katowice is set to start on Monday, February 24, with the grand finals slated to be played on Sunday, March 1. The participating teams will compete for the largest slice of a US $500,000 prize pool, with the champions taking home a quarter of a million dollars.
The tournament is also part of the Intel Grand Slam, which is now in its third season. The first team to win four IGS-affiliated titles during a window of 10 consecutive events will pocket a cool $1 million. Astralis, Evil Geniuses, Fnatic, mousesports and Team Liquid all have one win apiece this season.
Here, we will look at the latest odds and best bets for the IEM Katowice 2020 CS:GO World Championship.
IEM Katowice 2020 outright odds
+200 – Astralis
+600 – FaZe Clan, mousesports
+700 – Team Vitality
+800 – Team Liquid
+1000 – Natus Vincere
+1200 – Evil Geniuses
+1800 – Fnatic, G2 Esports
+2000 – 100 Thieves, MAD Lions
+2500 – Ninjas in Pyjamas
+3300 – Cloud9
+5000 – Renegades
+6600 – Virtus.pro
+15000 – TYLOO
Market courtesy of BetOnline
IEM Katowice 2020 underdogs
Of the 16 teams taking part, eight cannot be compared to the favourites because they lack either quality or form. Belonging to that category are TYLOO, Cloud9, Renegades, Virtus.pro, Ninjas in Pyjamas, MAD Lions, G2 Esports and 100 Thieves.
TYLOO are the weakest team in the field, having earned their spot at Katowice only because ViCi Gaming failed to secure their visas. What's more, TYLOO will also travel to Poland without their head coach, LiKan "KingZ" Luo, who is in quarantine because of the coronavirus outbreak.
None of the other seven underdogs have impressed with their recent showings. Cloud9, Renegades, 100 Thieves and MAD Lions all field relatively new rosters that have failed to produce any notable success in recent months. G2 Esports are still underperforming, while Ninjas in Pyjamas just recently signed a new coach and lost Patrik "f0rest" Lindberg to Dignitas.
IEM Katowice 2020 dark horses
Sitting in the middle of the rankings are Fnatic, Team Liquid, Natus Vincere and Evil Geniuses. All four teams are significantly stronger than the eight underdogs, yet all have issues that prevent them from entering the tournament as favourites.
Fnatic had their moment of glory back in October when they won DreamHack Masters Malmö 2019, yet it soon became clear that title run was a flash in the pan. Also, this will be their first major tournament of the year, which suggests they will be a bit rusty travelling to Katowice.
Evil Geniuses and Team Liquid both possess immense individual quality, yet they fail to inspire much optimism following their shaky displays at the BLAST tournament earlier this month.
While far from tournament favourites, Natus Vincere have improved significantly since they replaced Ladislav "GuardiaN" Kovács. Although a lot will have to go right for Oleksandr "s1mple" Kostyliev and company to hoist the trophy in Poland, they offer some value at long odds.
IEM Katowice 2020 favourites
Team Vitality, FaZe Clan, mousesports and Astralis are the top four contenders according to the outright odds at esports bookmakers, but FaZe look out of their depth in such esteemed company. Nikola "NiKo" Kovač's squad had a solid run at the BLAST Premier: Spring 2020 regular season, where they defeated Ninjas in Pyjamas and Team Liquid, but it was clear that they overperformed.
FaZe might win a couple of matches in Poland, but going the distance will be out of their reach. Team Vitality are in complete contrast to their North American counterparts, as they severely underperformed at the BLAST tournament but should feature prominently in Katowice.
Mousesports are a solid team that can go toe-to-toe with anyone, but no team can compare to Astralis. When they are playing to their full strength, the Danes are a class above everyone. They might let things slip on occasion at some lesser tournaments, but that won't be the case at IEM Katowice.
If there are no massive upsets, Astralis should secure their second title of the Intel Gram Slam season without any major issues.
IEM Katowice 2020 predictions