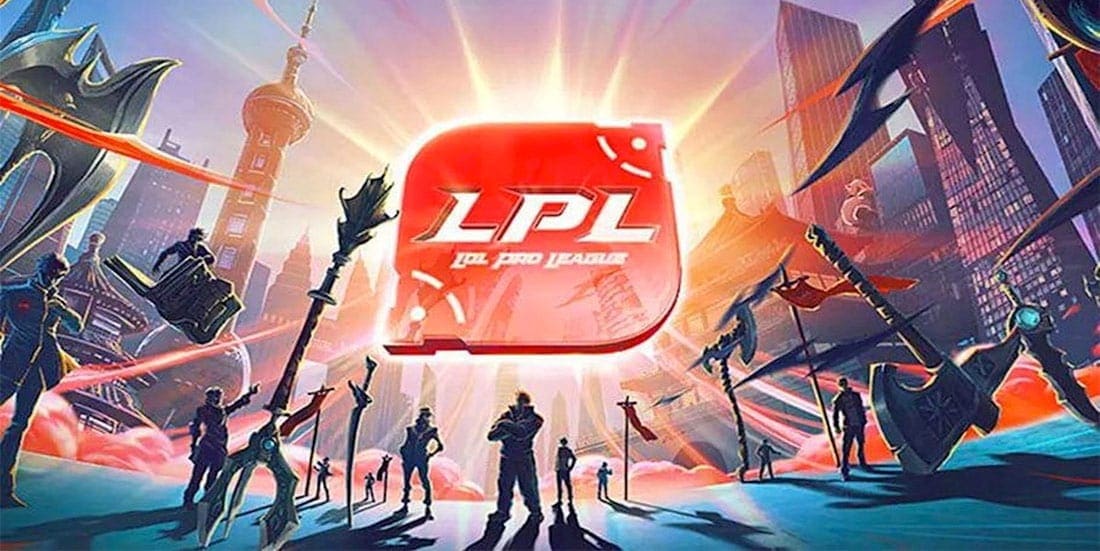 by in
The LPL Summer Regional Finals kick off on Friday with the top four LPL Championship point-getters playing off for the last two LPL places for the LoL World Championship. ESB's resident LoL tipster has previewed both first-round matches and provided his best bets for both five-game series.
---
ROYAL NEVER GIVE UP vs EDWARD GAMING LoL BETTING & MATCH DETAILS

Best Odds:
Royal Never Give Up +106 at BetOnline | EDward Gaming -136.99 at BetOnline
When:
September 2, 2022 | 17:00 CST
Watch Live:
Twitch, Lolesports
The first series of the LPL Summer Regional Finals will be the upper-bracket final between the third- and fourth-placed LPL Championship point-getters, Royal Never Give Up and EDward Gaming. The winner of this series will automatically qualify for the League of Legends World Championship group stage, and the loser will play the winner of the lower-bracket semifinal.
Royal Never Give Up (RNG) were unable to defend their crown after they took out the LPL Spring split earlier in 2022. RNG also won the Mid-Season Invitational, which featured very similar competition to what they could see at Worlds, if they make it. RNG could only manage a fourth-place finish at the completion of the regular season, although they had a very good season, finishing with a win-loss record of 13-3.
Even though RNG were very good during the regular season, they struggled in their only playoff series – which was actually against the same opponent that they will face here. EDward Gaming took that upper-bracket quarterfinal 3-1, which knocked RNG out of the playoffs.
EDG continued their growth with another improved season as they climbed from their seventh-place finish in the Spring split to a fifth-place finish in the Summer split. EDward finished the regular season with an 11-5 record and they kept the momentum going, making it all the way to the lower-bracket final before being knocked out of the playoffs. EDG are the defending world champions, so this series is massive and they will want to defend their title in North America this year.
Both teams will want to win this series and automatically qualify for the Worlds group stage, so we see a tight series upon us. Therefore, we suggest taking over 4.5 in the total maps market.
---
VICTORY FIVE vs LNG ESPORTS LoL BETTING & MATCH DETAILS

Best Odds:
Victory Five -140.85 at BetOnline | LNG Esports +109 at BetOnline
When:
September 3, 2022 | 17:00 CST
Watch Live:
Twitch, Lolesports
The lower-bracket semifinal will have Victory Five and LNG Esports battling it out in a best-of-five series, with the winner advancing to the lower-bracket final to clash with the loser of the upper-bracket final.
Victory Five finished third in the regular season with a 13-3 record, whilst they lost the equal-least amount of maps for the entire league, tied with Top Esports on nine. Victory Five have shown they are an outstanding regular-season team but they unfortunately cannot get it done in the playoffs over the last two splits. V5 finished first in the Spring but lost two of their three playoff matches, whilst in the Summer they lost their only playoff game. There will definitely be some lingering doubts in the minds of the Victory Five players as they head into another set of playoffs.
LNG Esports finished the LPL Summer regular season in seventh place with a record of 8-8. Even though LNG only managed a 50-50 record and a mid-table finish, they were outstanding in the playoffs, winning back-to-back series with no second chances. Since the start of the LPL playoffs, LNG won three do-or-die series over Bilibili Gaming, Weibo Gaming and Victory Five, before falling to JD Gaming and EDward Gaming in back-to-back defeats.
Given that LNG Esports defeated Victory Five in the upper-bracket quarterfinals two weeks ago, they will garner a lot of confidence coming into another do-or-die series here. We expect to see a very tight series, so we will be investing our money the overs in the total maps market.