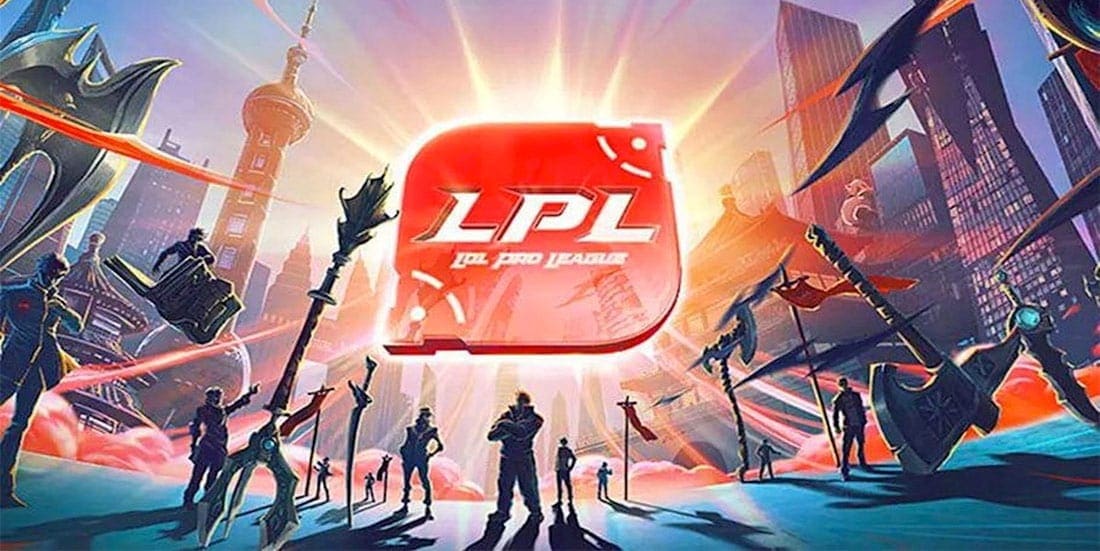 by in
League of Legends Pro League (LPL) 2023 Spring enters the penultimate round of Week 4 on Saturday, February 11. Check out our free LoL betting predictions for ThunderTalk Gaming vs LGD Gaming, Invictus Gaming vs FunPlus Phoenix, and JD Gaming vs Weibo Gaming, with esports betting odds from BetOnline.
---
THUNDERTALK GAMING vs LGD GAMING LoL BETTING & MATCH DETAILS

Best Odds:
TT -250 at BetOnline | LGD +175 at BetOnline
When:
February 11, 2023 | 15:00 CST
Watch Live:
Lolesports, Twitch
LGD Gaming have managed just one victory this season, against Anyone's Legend (2-1), but they were far less successful against Oh My God (0-2), Invictus Gaming (0-2), and Rare Atom (1-2). On the other side, ThunderTalk Gaming are 2-2 and enter this bout with back-to-back wins against Invictus Gaming (2-0) and Ultra Prime (2-1).
Besides the obvious performance issues, LGD Gaming are also a much weaker squad than ThunderTalk, who have a legitimately solid roster. Across all positions, ThunderTalk have better players, but especially in jungler Yang "Beichuan" Ling, mid laner Son "ucal" Woo-hyeon, and ADC Tang "huanfeng" Huan-Feng, who can all do serious damage against lesser teams.
Although the current LoL betting odds suggest that ThunderTalk Gaming have a 71.4% implied chance of winning, the percentage should be at least 10 points higher. So we don't have to think twice before siding with ThunderTalk to win in two maps.
ThunderTalk Gaming -1.5 maps
---
INVICTUS GAMING vs FUNPLUS PHOENIX LoL BETTING & MATCH DETAILS

Best Odds:
IG -277.78 at BetOnline | FPX +200 at BetOnline
When:
February 11, 2023 | 17:00 CST
Watch Live:
Lolesports, Twitch
FunPlus Phoenix are a team that will be competitive in the middle of the table, but likely won't fight for a top-six finish. FPX are 1-3 and have beaten only Ultra Prime (2-1), which is nothing to write home about.
Their next opponents, Invictus Gaming, were considered to be one of the weakest to win the championship, but they quickly made a name for themselves as a dark horse to win it all. IG have lost just one series (4-1) this split – surprisingly, against ThunderTalk Gaming – but they've also beaten EDward Gaming (2-0) and Royal Never Give up (2-0). IG's success is largely tied to the solid performances of jungler Kim "gideon" Min-seong and mid laner Kim "Dove" Jae-yeon, and so far, it seems like the team's only potential limiting factor is their bottom lane.
Invictus Gaming are odds-on favourites to defeat FunPlus Phoenix, yet even the -277.78 seems a bit too generous. Although IG might have overperformed, this roster has the potential to be great and shouldn't struggle against lesser teams like FunPlus Phoenix.
Invictus Gaming -1.5 maps
---
JD GAMING vs WEIBO GAMING LoL BETTING & MATCH DETAILS

Best Odds:
JDG -227.27 at BetOnline | Weibo +162 at BetOnline
When:
February 11, 2023 | 19:00 CST
Watch Live:
Lolesports, Twitch
JD Gaming and Weibo Gaming are two of the most stacked rosters in the league and potentially two of the best teams in the world. JD Gaming are still undefeated, with wins against Bilibili Gaming (2-1), Ninjas in Pyjamas (2-0), and Anyone's Legend (2-0), whereas Weibo Gaming dropped one against BIlibili Gaming (1-2).
Those results don't tell us much about which team is stronger, but there are three big reasons why anyone should consider JD Gaming as a better team – Seo "Kanavi" Jin-hyeok, Zhuo "knight" Ding, and Park "Ruler" Jae-hyuk. Stacked with elite talent, JDG have yet to show anything that would make us doubt them.
Still, while JD Gaming should be able to defeat any team in the LPL, Weibo Gaming are good enough to show some resistance. So while there is a world where JD Gaming sweep, we prefer to put our money on this game reaching the third map.