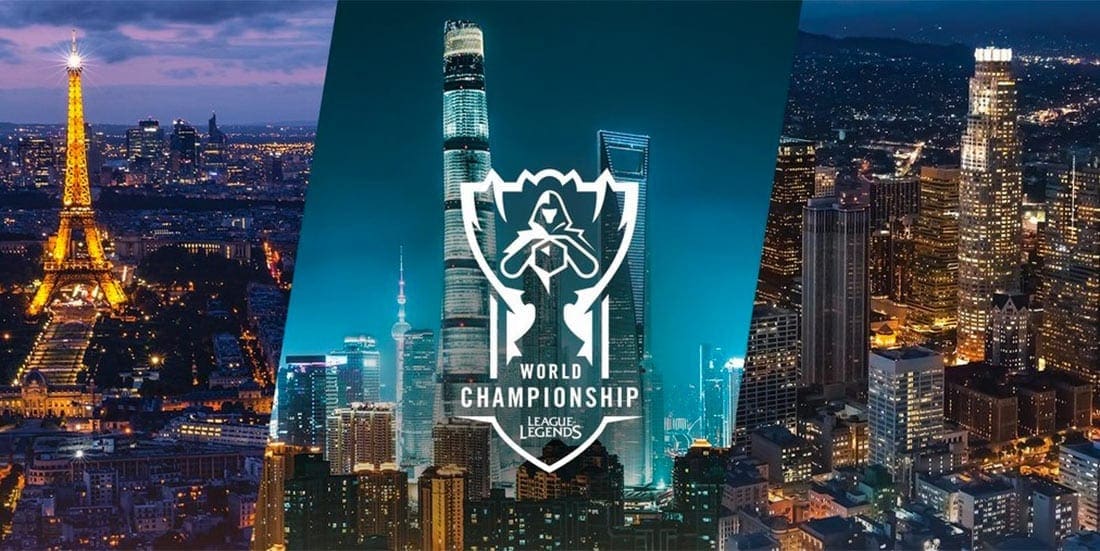 by in
The long-awaited League of Legends World Championship group stage is set to begin on Saturday, October 12 at Verti Music Hall in Berlin, Germany.
The 16 participating teams have been divided into four double round-robin groups, where all matches will be played in best-of-one (Bo1) fixtures.
The group stage will come to a close on Tuesday, October 15, when only the top two teams from each group will receive a ticket for the playoffs, whereas the bottom two teams will be eliminated from the tournament.
Group A: G2 Esports, Griffin, Cloud9, Hong Kong Attitude
Group A features three strong teams, however, there are only two spots leading into the playoffs, meaning we are in for a close, exciting battle which will see one of the favourites pack their bags and go home empty-handed.
As the odds suggest, G2 and Griffin are two favourites, meaning Cloud9, a team that have consistently made it out of the groups at Worlds and even finished third-fourth last year could be the one sent packing on Tuesday. And chances of that happening are very high, seeing how both G2 and Griffin are a class above the NA powerhouse and even more so above HKA, who have close to zero chances to come out on top of Group A.
That being said, best-of-one (Bo1) series do have the tendency to produce upset wins/losses, which could work in favour of both C9 and HKA, but when push comes to shove, it will be either G2 or Griffin who will come out, and out of two we believe it is the European juggernauts have what's needed to come out as number one seed.
Prediction: G2 to win group – -120.48 at BetOnline
Group B: FunPlus Phoenix, J Team, GAM Esports, Splyce
FunPlus Phoenix are more or less guaranteed the first seed in Group B, as they are far superior to all of Group B opponents and even most of the teams at Worlds, seeing how they are one of the main favourites to win the LoL World Championship.
That being said, the battle for the second spot in Group B is wide open, meaning it will be a very exciting one between the European powerhouse Splyce, LMS champions J Team and the aggressive GAM Esports.
Odds suggest GAM are the weakest team of the three to claim the second seed, and while that may be true on the paper, they should not be underestimated due to their aggressive playstyle, which tends to throw many teams off guard. For that reason, no one should sleep on GAM Esports, who can shock the world and claim the second seed.
Prediction: GAM to qualify from Group B – +200 at BetOnline
Group C: SK Telecom T1, Fnatic, Royal Never Give Up, Clutch Gaming
Group C has a remarkable line-up of some of the strongest teams at the LoL Worlds, yet there are only two seats leading into knockout stage, meaning a simple mistake could result in an early exit for any of the four teams.
As far as number one seed is concerned it should go to SKT T1, who have been just phenomenal towards the end of the season when they crushed everyone in their path to claim the LCK title.
That being said, the race for the second seed is much more interesting, as it features Fnatic and RNG.
Fnatic can be extremely strong, however, there are some questions surrounding the experience of Tim "Nemesis" Lipovšek, who will have to face off with some of the best midlanders in the world.
On the other side, RNG have problems of their own, namely their vulnerability in the top lane. While they boast with an exceptional ADC in Jian "Uzi" Zi-Hao, the current meta makes it so an ADC is not as valuable as a top laner, meaning RNG could be in for a very tough group stage.
Prediction: Fnatic to qualify from Group C – -120.48 at BetOnline
Group D: Team Liquid, ahq e-Sports Club, Invictus Gaming, DAMWON Gaming
Last but not least, we have Group D, which is arguably the most unpredictable group out of all four.
Odds suggest Invictus Gaming and DAMWON are two teams who should have no problem finishing top two, however, we feel like there is a room for surprise and most certainly a room for Team Liquid to impress and come out of the group stage this year.
Invictus Gaming while not as strong as they were last term still have very talented individuals in their roster, however, they failed to impress us when it came to playing as a solid unit.
DAMWON on the other side, are a team that could either impress everyone or fail miserably. We can't help but feel like DAMWON are holding back and are playing at half-strength, leading us to believe they have the potential, but just don't know how to use it fully.
Prediction: Team Liquid to qualify – +125 at BetOnline
MORE LEAGUE OF LEGENDS BETTING