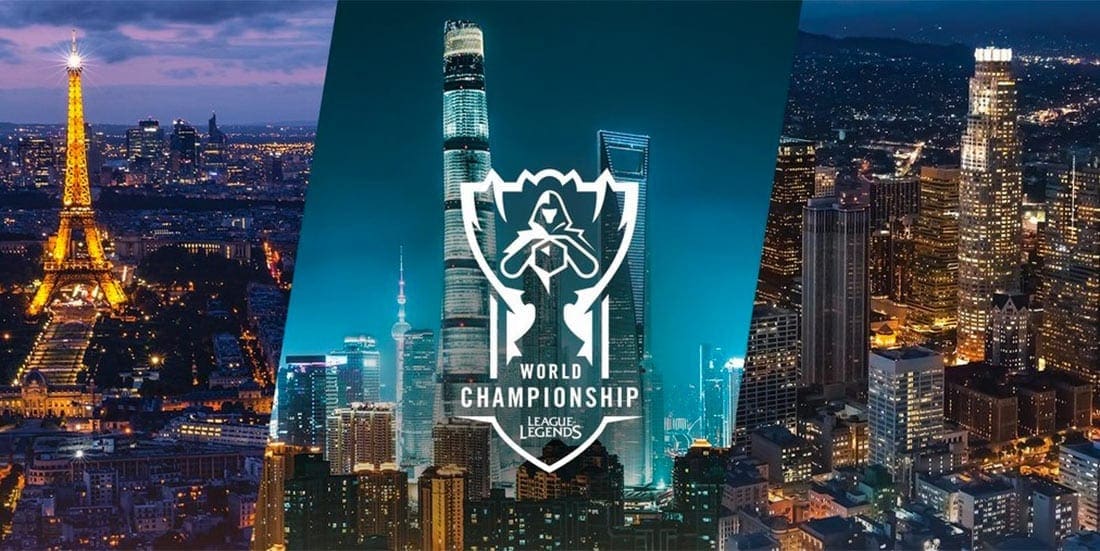 by in
The pressure at Verti Music Hall continues to mount as the 2019 League of Legends World Championship enters the fourth day of group stage fixtures.
Let's look at the latest LoL odds and best bets for Tuesday's matches, which will kick off at 15:00 CEST with an exciting clash between the Chinese giants Royal Never Give Up and the home favourites Fnatic.
Royal Never Give Up vs Fnatic
Tuesday, October 15 – 15:00 CEST
The clash between Fnatic (+125) and RNG (-175.44) puts both sides in a do-or-die position as they look to claim their second win of the tournament.
Fnatic lost the opening fixture against SKT T1 but managed to bounce back with a solid win over Clutch Gaming on Sunday when Mads "Broxah" Brock-Pedersen earned an MVP reward with a superb performance on the assassin hero Lee Sin, which is a piece of crucial information ahead of their clash with RNG.
RNG will enter this fixture with the same record (1-1), meaning they lost against SKT T1 but cruised past Clutch Gaming. As expected, RNG's biggest strength comes from their jungle (Hung "Karsa" Hau-Hsuan) and bottom lane (Jian "Uzi" Zi-Hao).
Odds suggest Fnatic are the underdogs here and while we can agree RNG have looked slightly better so far, the Germans should not be underestimated. They have Martin "Rekkles" Larsson, who can match Uzi and most importantly Broxah, who will stack up well with Karsa.
Fnatic to win – +125 at BetOnline
Clutch Gaming vs SK Telecom T1
Tuesday, October 15 – 16:00 CEST
SKT T1 (-625) are priced as huge favourites to defeat Clutch Gaming (+350) and we can't argue with that logic.
T1 will look to claim their third win in a row, and if they can produce anything similar to what they have shown against Fnatic and RNG, the meeting with CG should be a walk in the park.
Clutch Gaming have fought well so far, but they are far inferior to SKT T1 in all five positions and will struggle to keep up.
SK Telecom T1 to win – -625 at BetOnline
FunPlus Phoenix vs GAM Esports
Tuesday, October 15 – 17:00 CEST
FunPlus Phoenix (-833.33) enter day four with a 1-1 record next to their name, but their performances so far have left a lot to be desired.
While the Chinese managed to overcome Splyce on day three, their performance was anything but clean. Whether it was FPX's unconvincing display or Splyce's great performance that made that fixture look closer than expected is up to debate.
GAM (+450) looked very dangerous in their meeting with J Team, but it's safe to say they lack the efficiency and consistency to stack up with the elite teams.
FunPlus Phoenix to win – -833.33 at BetOnline
Splyce vs J Team
Tuesday, October 15 – 18:00 CEST
Splyce (-151.52) versus J Team (+110) will be an exciting match between two sides who cannot afford to drop the ball if they are serious about claiming the second seed in Group B.
The European third seeds are priced as the favourites here and we believe that is fair.
J team have looked decent so far, but we believe Splyce have the needed quality to justify the odds and defeat the LMS champions.
Splyce to win – -151.52 at BetOnline
Cloud9 vs J Griffin
Tuesday, October 15 – 19:00 CEST
While esports betting sites have Griffin priced as huge favourites at -303.03, this match will be anything but one-sided.
Cloud9 (+225) suffered a crushing defeat against G2 on Monday, yet we can't judge them too much for that performance against the tournament favourites.
Griffin might have better individual quality, but they have failed to convince us all the pieces are working as intended. C9, however, have only played one match so far, meaning we don't know exactly what they bring to the table.
If the underdogs can produce anything similar to what they did on Monday, they have a legitimate chance to derail Griffin and claim their first win.
Cloud9 to win – +225 at BetOnline
Hong Kong Attitude vs G2 Esports
Tuesday, October 15 – 20:00 CEST
It's hard to imagine Tuesday's clash between G2 Esports (-833.33) and HK Attitude (+450) will be anything but a one-sided affair.
Upset wins are no stranger to the 2019 LoL Worlds, but looking at the quality these two teams bring to the table, there is no reason to believe HKA can defeat G2.
The European champions are far superior in all aspects of the game and they will surely prove that this Tuesday.
G2 Esports to win – -833.33 at BetOnline