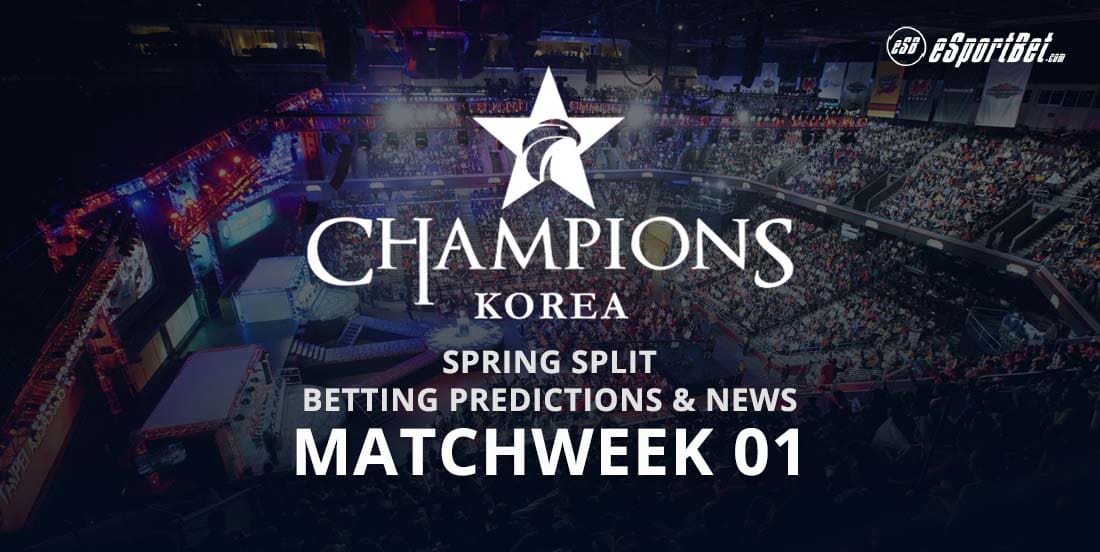 by in
The 2018 League of Legends Champions Korea (LCK) tournament is set to start this week with the opening LCK Spring Split, and the Koreans always know how to kick off on an amazing season of high-level LoL play for the ever-eager international audience.
As the premier League of Legends esports league in Korea, LCK features 10 professional LoL teams battling every other opponent twice over the course of the Spring Season.
With the tournament's double round robin, Bo3 (Best of 3) match format still intact compared to rival leagues which have experienced major revamps to their structure in 2018, the competition for the LCK will continue to duke it out in significantly longer matches than their EU and NA counterparts, though equally hard-fought and well-earned.
This ranked season, LCK players will be playing in one of the most diverse metas in LoL history with the introduction of the new rune system, which will allow champions across all types to become viable options for each role, instead of whole sub-classes being ignored due to the lack of an item or ability to pull off a certain strategy. The only champions that will continue to be passed over in the LCK will be those that are individually weak.
Here are our best bet picks and predictions for Week 1 of the 2018 LCK Spring Split.
LCK Spring Split – Parlay of the Week with Bovada.lv
Kingzone DragonX to beat KSV Esports: -120
MVP to beat Kongdoo Monster: -200
KT Rolster to beat Afreeca Freecs 2 – 0: -190
SK Telecom T1 to beat ROX Tigers: -800
Kingzone DragonX vs. KSV Esports
Game 1, Tuesday, January 16 3am EST / 8am GMT
Kingzone DragonX (formerly Longzhu Gaming) absolutely smashed the competition in last year's LCK regular season and playoff, with a well deserved first place standing in each. Meanwhile, KSV Esports (formerly Samsung Galaxy) floundered into third and fourth place, respectively, before finding late redemption with their Summoner's Cup victory late last year.
Longzhu's shock loss at last year's World Championships hurt, but they have been a well-oiled team from the very beginning and they will only continue to improve their amazing upper-lane play with the newly formed Kingzone brand. New managing coach Yeon 'Sin' Hyeong-mo, a former pro jungler known for his stellar Lee-Sin play, will be able to guide the re-united trio of fellow jungler Han 'Peanut' Wang-ho, AD'er Kim 'PraY' Jong-in and support Kang 'GorrilA' Beom-hyeon and put their well-proven team synergy to proper effect.
The Kingzone line-up overall looks too powerful in the current meta to drop their first-match back – we're predicting a hard-fought, highly entertaining opening match.
Kingzone DragonX to beat KSV Esports: -120 at Bovada.lv
MVP vs. Kongdoo Monster
Game 2, Tuesday, January 16 from 5am EST / 11am GMT
Perhaps the least exciting match-up in the first week, both MVP and Kongdoo Monster are at the bottom of the pack when compared to their competitors in the Spring Split. MVP's roster has been together for many years with team synergy on display whenever they play, but their predictability and weak individual top-laners landed them in 8th place last year.
Meanwhile, Kongdoo finished dead last in the 2017 Spring Split, before promptly getting relegated back to challengers series with a lucky qualifiers round win to return to the LCK after the summer split. Any promise they showed was squashed when they were demolished by a challengers team at the KeSPA Cup to become the first team eliminated.
With a lack of leadership on both sides, we still feel MVP is the better pick based on Jeong "Max" Jong-bin's support carries and MVP's occasional ability to come-back in the late game.
MVP to beat Kongdoo Monster: -200 at Bovada.lv
kt Rolster vs. Afreeca Freecs
Game 3, Tuesday, January 17 from 3am EST / 8am GMT
KT Rolster had one of the best rosters last-year, but individual talent means nothing if the team can't synergise. They secured second place in the regular season and third in the playoffs, always losing to KSV (Samsung Galaxy) or SKT whenever they needed the win. For their sloppiness, they didn't make it to World Championships for a shot at the Summoner's Cup, despite having the super-star talent on board that should have got them there.
While the head coach departed, KT's roster mostly stays the same this year and the team has genuinely worked on their composition as a unit while adding Lee 'Rush' Yoon-jae and Son 'UcaL' Woo-hyeon to bolster their ranks. Their recent performance in scrims and the KeSPA Cup seem to indicate the changes have worked for them, which we think will give them the momentum they need to crush the middling Afreea Freecs in their first match-up for the season and live up to the favourite reputation their line-up once held.
KT Rolster to beat Afreeca Freecs 2 – 0: -190 at Bovada.lv
SK Telecom T1 vs. ROX Tigers
Game 4, Tuesday, January 17 from 5am EST /11am GMT
SK Telecom T1 secured second place in last year's LCK play-offs, MSI Champions and Worlds, with some inconsistent bottom-lane play (not to mention lack of team-work) from Bae 'Bang' Jun-sik and Lee 'Wolf' Jae-wan letting them down during the summer split. The previous six-man roster strategy didn't exactly work as smoothly as intended, either. While this year's meta isn't as favourable to SKT's marco tactics, which allowed them to tank most of the damage and start dominating over-confident opponents in the late-game, a few of their players like Bang have already been seen ironing out their early-game aggro in solo queue to work on their previous weaknesses.
Combined with the fresh additions of Park 'Jungle' Beom-chan, Lee 'Effort' Sang-ho and Park 'Thal Kwon-hyuk, their top-lane will wreck ROX Tigers' Lindarang, a weaker replacement player for the retirement of Park "Shy" Sang-myeon, their most competitive player in the past. While other teams improved their rosters or covered major departures in the off-season, it appears a little too late for ROX to do the same.
SK Telecom T1 to beat ROX Tigers: -800 at Bovada.lv
See also: