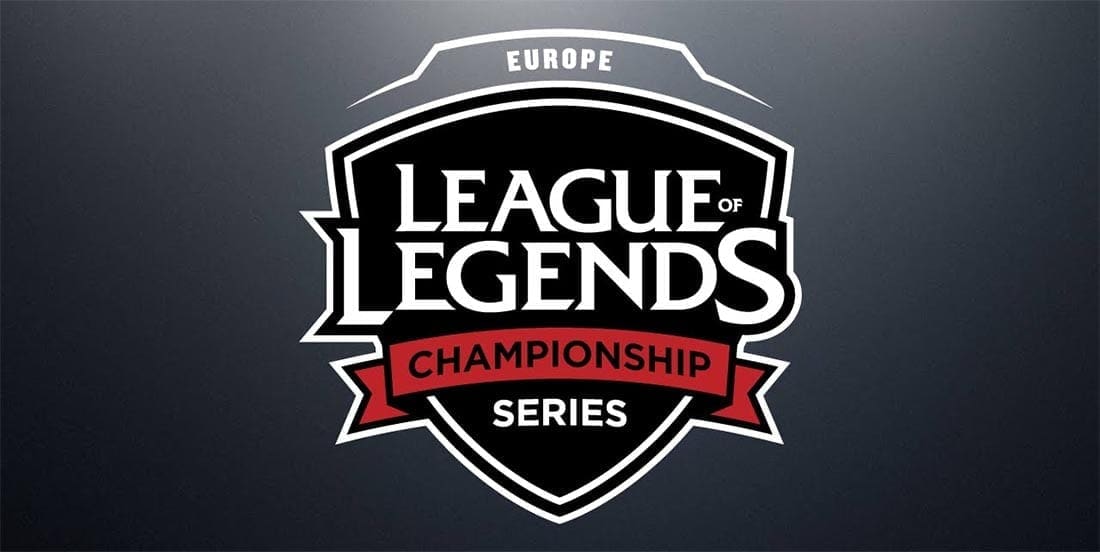 by in
Week 3 day 2 brings another 5 awesome games in this crazy split, as always we have our expert Kosta here to break down the action.

BETTING GUIDE: LEAGUE OF LEGENDS
PREDICTION HUB: CHECK OUR OTHER TIPS
Betting Predictions for Saturday June 30
H2K-Gaming vs. Misfits Gaming
The top and the bottom teams will duke it out in the first match on Saturday, which offers a great opportunity for Misfits to continue their good run. It's quite a battle of David and Goliath, and it will be interesting to see if H2K have some tricks up their sleeve to put up a better fight.
Misfits' bot lane has been a great deal better than their H2K counterparts this split, and Hans Sama has shown no signs of slowing down. Sheriff and promisq are in for a hard time unless they both ban Draven and fix their own individual issues, and it's going to be a tough job for them. Another edge that Misfits have over H2K is their jungler Maxlore, who is one of the best playmakers in the league and will surely impact the map more than Shook, who mostly plays carry champions without proper support from his team.
Chance of winning: H2K 20%, MSF 80%
Betting prediction: Misfits Gaming to win, paying -333.33 at BetOnline.
Team Vitality vs. FC Schalke 04 Esports
An interesting matchup of two mid-table teams, this game can certainly go either way. Vitality's brave picks and no-nonsense gameplay faces Schalke's controlled style focused on the early game, and such a duel can easily be decided by one single mistake.
Both teams like accumulating a large gold lead in the early portions of the game, and the first 15 minutes will probably decide the winner, as neither of them are very good at making comebacks. Attila could make a serious difference if he renders Upset useless through his strong laning, but on the other hand, Schalke's jungler Amazing likes to play around his top and mid lanes, so the Royal Blues won't give up any pressure to their opponents. I'd give a slight advantage to Vitality, simply because they've been using an overall easier strategy to execute than Schalke.
Chance of winning: VIT 60%, S04 40%
Betting prediction: FC Schalke 04 to win, paying +125 at BetOnline.
Giants Gaming vs. Fnatic
Next up is another match where the favourite is clear right off the bat. Giants have been one of the more disappointing teams in the league, and for Fnatic this is supposed to be the much easier game of the week, after a battle against fellow title contenders G2.
Steeelback and SirNukesAlot will have another new challenge, this time against a likely double-mage bottom lane. Fnatic's new duo has been stellar recently, with Bwipo doing nearly three times more damage per minute than his opposing laner. Caps is also likely to be the first player to absolutely crush Betsy, due to Broxah providing tons of attention to his lane and being much more proactive than Djoko. This is likely to be a very one-sided game unless Fnatic make significant mistakes in the early game. While this isn't impossible, it's still much more likely that they'll beat Giants.
Chance of winning: FNC 80%, GIA 20%
Betting prediction: Fnatic to win, paying -357.14 at BetOnline.
Splyce vs. Team Roccat
Splyce will need to get out of their rut quickly if they want to even reach playoffs at this point. Also, with Rift Rivals just around the corner, the Snakes should be looking to up their form in any way possible. A win against Roccat would surely boost their confidence, but can they manage to get a win against a stable mid-tier team?
Roccat are one of the rare teams to still rely on hard engage and 5v5 teamfighting this split. Memento and Blanc look for fights in every possible situation, and the rest of the team are usually quick to respond and join them. That's the main reason why I think this is Splyce's best chance for a victory so far – while playing the new strategies has been hard for them, Kobbe, Nisqy and the bunch are still very good teamfighters and will be happy to play Roccat's game. I think Splyce will finally get a W here.
Chance of winning: ROC 40%, SPY 60%
Betting prediction: Splyce to win, paying -120.48 at BetOnline.
G2 Esports vs. Unicorns of Love
Week 3 bids farewell with another match that is likely to be one-sided. The four-time champions will be looking to keep up with Misfits by winning another game against a mid-table team, but the Unicorns will surely be looking to surprise.
An obvious advantage for G2 is the fact that UOL play a mid-focused style, but not as mid-focused as themselves. While Exileh does get help from the jungle and the occasional support roam in his lane, Samux usually plays standard ADC's and does his own thing in the bottom lane. On the other hand, Perkz gets absolutely anything he wants from his teammates and his hard carry picks quickly reach immense power, usually even before 20 minutes. I believe G2 are simply a better team at the moment, and they also have an advantage when it comes to playstyles – all in all, it would be quite safe to bet on them to win.
Chance of winning: G2 75%, UOL 25%
Betting prediction: G2 Esports to win, paying -357.14 at BetOnline.
Highest-rated EU LCS betting options

Best esports betting sites for your country

To keep up with the latest esports news and tips be sure to like the eSportbet facebook page and join our Discord server.