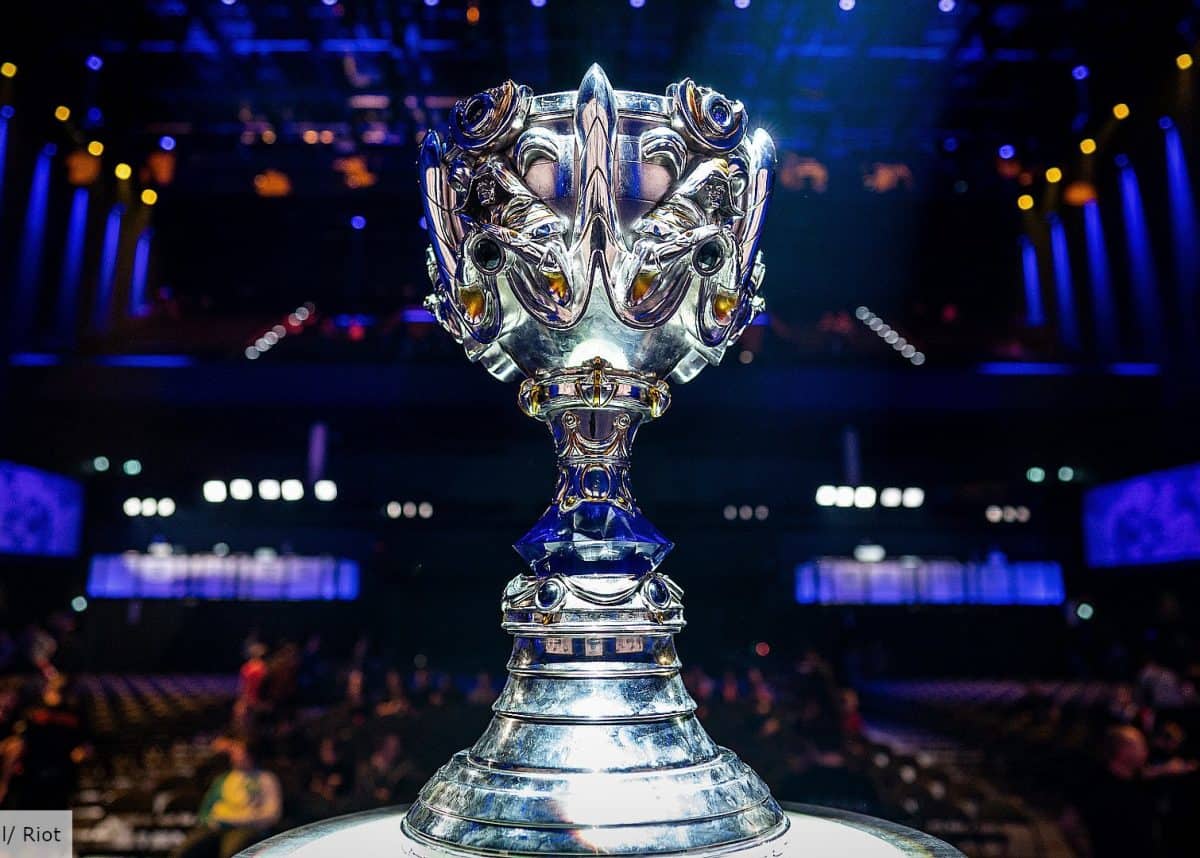 by in
In what is arguably the greatest series in League of Legends history, the grand final between DRX and T1 has created a new record. The 2022 World Championship match-up, which was held at the capacity-packed Chase Center, California, on November 6, hit the highest peak viewership, thereby breaking its own record.
Owing to the rivalry between the two Korean franchises, the grand finals was predicted to be one for the history books, and it was just that and more. The excitement led to a massive turnout on various streaming platforms and channels, as the filled 18,000-capacity venue was the first clue to what was going to be a new record.
Having gathered all data from the tournament finals, Esports Charts has revealed that the LCK-based finals at the 2022 World Championship amassed a peak viewership of slightly more than 5 million people.
The popular game streaming platform, Twitch, garnered the most traffic in the series. The purple platform recorded 2.8 million viewers locked in to the organizer, Riot Games', official accounts. On the other hand, YouTube recorded a peak viewership of 1.7 million people, alongside several co-streamers like Ibai, who recorded 481K concurrent viewers.
In their report, Esports Chart revealed that the five-game series surpassed the previous record held by the 2021 World Championship battle between EDward Gaming and DWG KIA. The series between two of the most dominant regions registered 4 million viewers.
"At its peak, the grand final attracted over 5.1 million concurrent viewers (during the 2nd map), which is 2.3 times more than the second most popular game of the tournament, semifinal between T1 and JD Gaming," the report read.
"Interestingly, the previous record was broken already during the 2nd map of the final match as it peaked at over 4.19 million PV."
"Ibai made a significant contribution to the final statistics: his channel became the fifth most popular in the tournament with a peak audience of 481K concurrent viewers (this is more than the channels CBLOL, LVPes, LLA and otplol_ attracted)."
Aside from the peak viewership record, the League of Legends category on Twitch was also updated as Worlds 2022 attained peak audience. The 2022 edition of the tournament garnered 100K more concurrent viewers on Twitch than it did in 2021. Riot Games' main channel and LCK Korea also updated their personal records, as they garnered 990K and 692K peak viewers, respectively.
The tournament final has been nothing short of historic, with Faker being deprived of winning his fourth championship title and Deft clinching his first Summoner's Cup after a decade-long career in the esports scene. Kingpen was awarded the Most Valuable Player of the Finals, having impressed the most and remained consistent throughout the series.