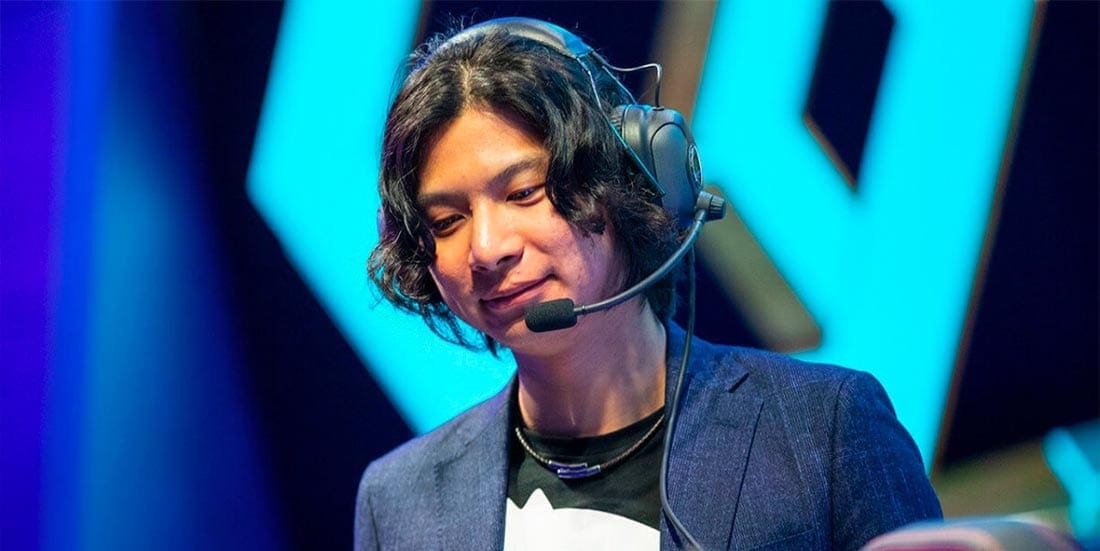 by in
North America
Reapered Parts Ways with Cloud9
Longtime Cloud9 LoL coach Bok "Reapered" Han-Gyu has parted ways with the team following their failure to qualify for the League of Legends World Championship. Cloud9 recently decided to rebuild their CS: GO roster, but there's been no mention of their LoL team.
Reapered thanked C9 and the fans for their continuous support through the highs and lows. He is one of the most sought-after coaches in the LoL esports community, but it's still unclear where the future will take him.
Asia
Kim Steps Down From T1 Post
Jung Su "Kim" Kim has resigned as head coach of T1's LoL team despite initially signing on until 2022. He decided to part ways after the poor performance of the roster in recent matches.
T1 dominated the LCK Spring Split but were later defeated by Afreeca Freecs in the Summer Split playoffs. Since then, they've been unable to redeem themselves and failed to make it through to the League of Legends World Championship.
Kim thanked the fans and apologized for failing to live up to expectations. T1 also posted a tribute to their former coach, wishing him well as they part ways on mutual terms.
Africa
Goliath Gaming Land International Coach
Goliath Gaming, one of the most successful esports organizations in South Africa, recently made their way to the CS: GO Gamedock Cup #1 finals. Unfortunately for them, rivals ATK Arena came out victorious on that day.
Since then, Goliath have made some changes after the now-former coach, Thulani "LigtherTZ" Sishi, moved into the management team. Since his promotion, there's been a gap in the coaching role.
In an exciting move, GG landed an international coach, Caster "Bunter" Grocholewski, from Iceland. Bunter has been part of the GODSENT and Endpoint squads in the past, and he's excited about the "exotic opportunity".
Europe
One Game Agency Announce Online Dota Competition
One Game Agency have announced plans to run an online Dota 2 tournament next week, from September 20 to September 26. The AMD Sapphire OGA Dota Pit EU/CIS will feature 10 esports teams from the EU/CIS regions.
Team Secret are among the sides that will feature. They've had an impressive year, defeating almost every opponent, so it'll be interesting to see if any of the other teams at the OGA Dota Pit will beat them.
The event's total prize pool is set at US $175,000, with $70,873 going to the winners. Six of the teams were invited to the main event, including Team Liquid and VP.Prodigy. 5men, Vikin.gg, FlyToMoon, and Ninjas in Pyjamas will participate in closed qualifiers.
AMD, Sapphire Technology, Betway, TikTok, AOC, and Hyper X are the tournament's six sponsors.
South America
FalleN Leaves Active Roster At MiBR
Made in Brazil, better known as MiBR, recently let go of three Counter-Strike: Global Offensive team members: Fernando "fer" Alvarenga, Epitácio "TACO" de Melo, and coach Ricardo "dead" Sinigaglia.
After a prolonged dry spell, the organization decided it was best to clean house and find some fresh talent. The decision isn't sitting well with Gabriel "FalleN" Toledo, however, as he's requested removal from the roster. He's still deciding what his next step will be.
The decision has left the MiBR CS: GO squad with just two players. One of them, Vito "kNgV-" Giuseppe, has also spoken of his concern about the recent changes, saying they will set back the team's development.
Oceania
Oceanic Nationals Underway
The Oceanic Nationals round-robin stage kicked off on Wednesday, September 16. The competition, formerly known as Six Masters 2020, will follow a similar format as before.
During the regular season, each of the eight teams will participate in a best-of-one match with extra time in the round-robin. The top six will proceed to the next stage, where they'll compete in the best-of-three, double-elimination playoffs.
It's still undecided if there will be a best-of-five series for the grand final. It's possible there might not be any advantage for the winner of the upper bracket final.