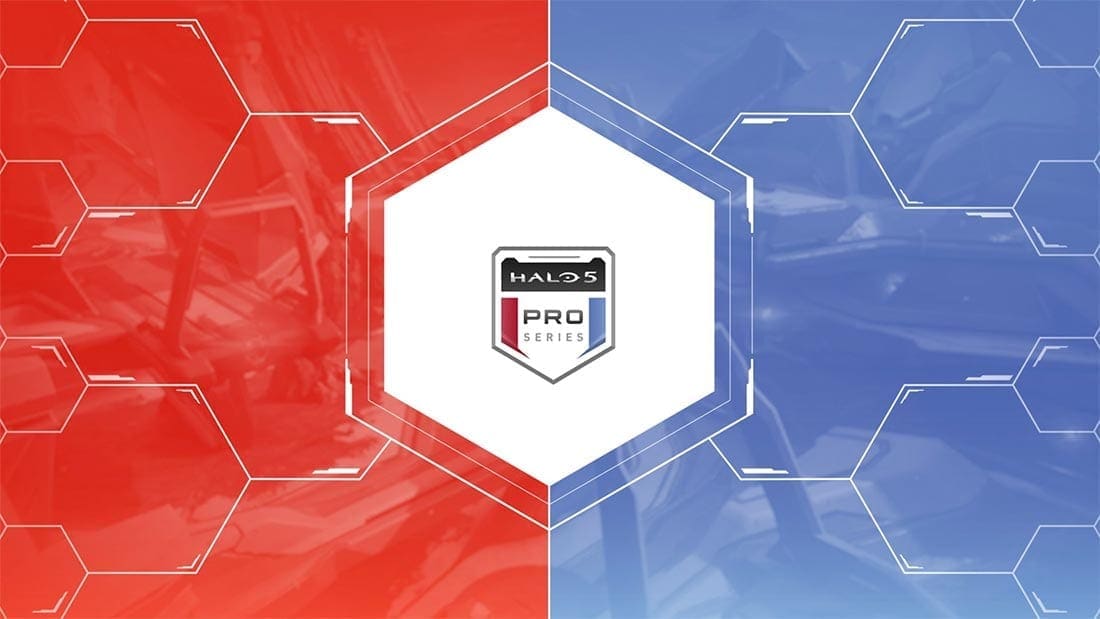 by in
North American esports news
Halo 5 Pro Series Confirmed
With the Halo Championship Series delayed to 2021 due to the Halo Infinite release, an interim event, the Halo 5 Pro Series, has been announced for this year. It'll include four seasons across North America, Latin America, Australia & New Zealand, and Europe, Middle East & Africa.
The MCC Pro Series with Halo 3 will continue while the Halo 5 Pro Series commences. The MCC Pro Series will also have increased prized winnings to US $1,000.
The Halo 5 Pro Series is due to run from September 24 to December 12 with a weekly competition. Both series are available exclusively on FACEIT.
Asian esports news
LPL To Introduce Salary Cap
Tengjing Sports have announced that the League of Legends Pro League (LPL) will begin capping salaries. The move is designed to level the playing field and allow smaller teams to compete for the signatures of the region's better players.
There will be a lower salary cap and an upper limit in the form of luxury tax. If an organization moves outside of the set amounts, they'll face severe consequences. It's still unclear what the punishment will be for a low wage, but those that exceed will be banned from acquiring new players.
African esports news
EGL One CSGO 2020
South Africans have another esports tournament to get excited about. Just as it seemed that CS: GO events were coming to an end for the year, Evetech announced a new competition.
During the past week, the South African retailer launched a new esports company called EveSports. To celebrate the joint venture between Evetech and T3, the new firm will be hosting a massive CS:GO esports tournament.
The event, EGL One CSGO 2020, will commence on September 23, and registration is free. There are only 64 open spots for the qualifying round, and registration closes on September 22.
The company will select four invitees and draw four wild-cards. Eight teams will progress from the best-of-three eliminations to join in the next round. The final 16 will battle it out in best-of-three elimination matches.
The top five will get their share of a US $3,060 prize pool (ZAR 50,000). The competition concludes on October 6, and the winner's announcement will be the following day.
European esports news
Cloud9 Sign Second CS:GO Member from UK
William "⁠mezii⁠" Merriman has become the second player signed to the new Cloud9 Counter-Strike: Global Offensive roster. The squad was secretive of who the new players would be, but Alex "ALEX" McMeekin teased that one of the additions would be from the UK.
However, yesterday Cloud9 announced that ⁠mezii would join and be the start of the team's fourth chapter. The new GM, Henry "HenryG" Greer, later announced that he'd be signing on a three-year contract worth $426,000 salary and an $83,000 transfer fee.
Mezii will conclude the month with GamerLegion at the MDL.
South American esports news
1962 Opts for Isurus Bench
Gabriel "⁠1962⁠" Sinopoli, who's been a member of Isurus for two years, has decided to step down for the time being. The Argentinean team announced via Twitter post that he'd be taking the bench. In a separate post, 1962 posted that he's back in Argentina with his family and will disclose his situation at a later stage.
He's been a vital part of the squad who recently made it to the next round of CLUTCH Season 3, a Brazilian CS: GO tournament. During his two years, other notable accomplishments include winning the Logitech G Challenge 2018 and ESL LA League Season 3 among various regional events.
Oceania esports news
Oceanic Esports Dota League Hits Halfway Mark
How are things looking at the six-week mark of Oceanic Esports Dota League Season 2? For now, Spag and Sons (Team SaS) and Cuteanimegirls are topping the table.
The two squads have had impressive performances with win-loss ratios of 17-5 and 17-7 respectively. Team SaS have especially impressed fans after experimenting with a new game-play tactic, and it's clearly working.
Adio Chula and C's Better aren't too far behind, taking third and fourth positions. Adio Chula recently defeated SaS (their first defeat) and have enough time to take the crown. C's Better have been performing well and emerging victorious in some of their more challenging matches. If they step it up, they could make it to the top positions.
The remaining six teams have been too inconsistent to challenge the top teams. If any of them see themselves progressing, they need to up the ante and perform a miracle or two.