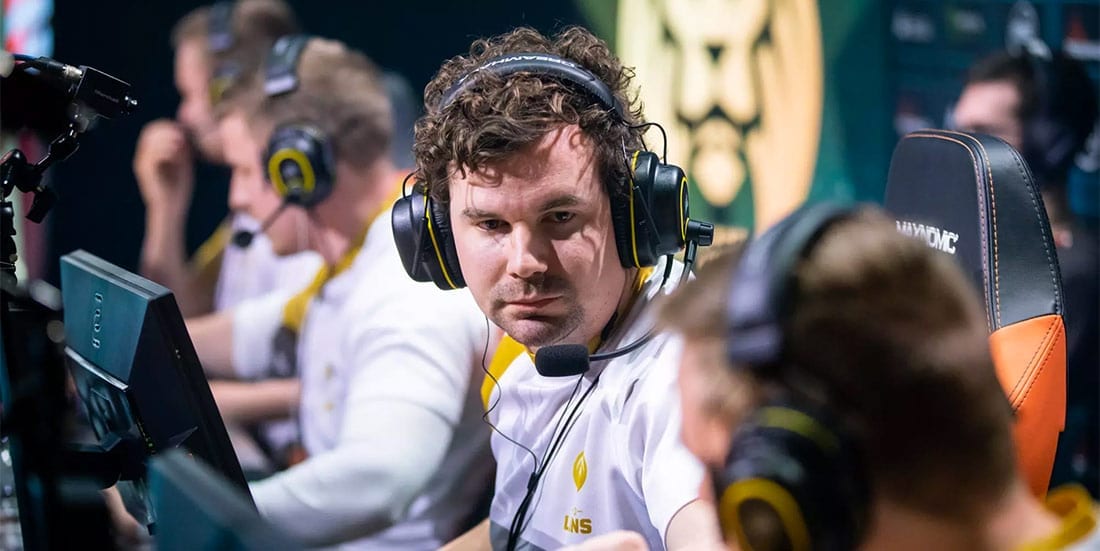 by in
North America esports news
FlyQuest to open Second Weekend of LoL Worlds
FlyQuest will open the next stage of the 2020 League of Legends World Championship on Saturday when they face Top Esports in Group D. The Americans are underdogs with LoL betting sites, as their Chinese opponents are outright favourites for the title and come into this clash on a winning streak.
As it's the opening match of the group stage, whoever wins this matchup will have a significant advantage going forward. FlyQuest will be hoping for a big display from Lucas "Santorin" Larsen, who was ranked the best LCS jungler last season.
Asia esports news
NG Pulling Together New CS:GO Squad
NG Esports are putting together an international superteam of Asian Counter-Strike stars. The first member to join the Thai CS:GO team is Anthony "ImpressioN" Lim, who will take the role of team captain and rifler.
We're still awaiting news on further additions, but with ImpressioN leading the pack, it's looking good already. We won't have to wait too long for updates as NG intend to participate in the IEM Beijing-Haidan qualifier. If they plan to meet that goal, they'll need to get some serious practice in by mid-October.
Africa esports news
Where Will Cloud9's Departing CS:GO Players Go?
Rumour has it that Ricky "⁠floppy⁠" Kemery has received an invite to remain with Cloud9's new-look CS: GO roster, but we're still awaiting confirmation.
After a poor performance over the year, the North American organization decided to recruit a new team. However, they've committed to finding their current roster new homes.
Among those leaving are three South Africans: Johnny "JT" Theodosiou, Aran "Sonic" Groesbeek, and coach Tiaan "T.c" Coertzen.
Europe esports news
Dozens of CS:GO coaches cop bans from ESIC
In the first phase of investigation into the use of a spectator bug during CS:GO matches, the Esports Integrity Commission (ESIC) has banned 37 coaches from professional teams. Thus, we can expect some big CS:GO betting swings for games involving the affected rosters.
Some have received more severe bans than others: a few have copped 3.75-month suspensions, while others will sit out for 10 months. Aleksandr "⁠MechanoGun" Bogatiryev was hit hardest of all, receiving a 36-month ban.
The ESIC reported that only a small portion of the investigation is complete, and more news will come towards the end of October. The Commission is also investigating several match-fixing cases.
Oceania esports news
100 Thieves are Officially Coachless
After quite a bit of speculation, Chet "⁠ImAPet" Singh has officially left his coaching post at 100 Thieves. Several sources reported last week that the Counter-Strike tactician was looking for an opportunity in the VALORANT community.
He announced his departure to the world in a Twitter post, but we're still in the dark regarding his next move. In the meantime, 100 Thieves will continue playing without his guidance.