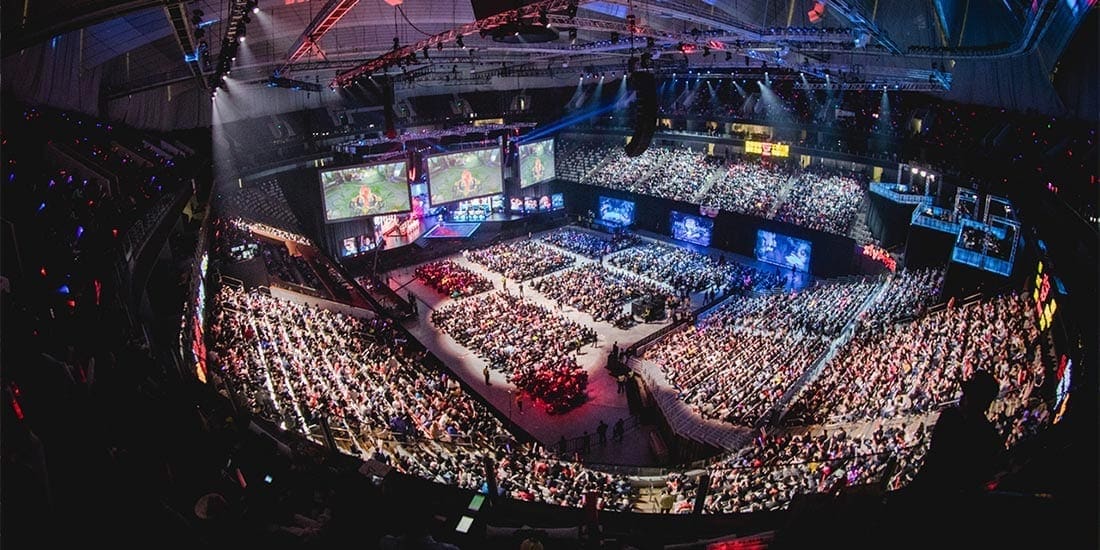 by in
North America esports news
Riot Games Looking For New Talent In 2020 LCS Scouting Grounds
League of Legends developer Riot Games is looking for the next generation of North American esports athletes. To that end, the company's LCS Scouting Grounds is set to start this week on November 9th. Over the course of a week, 20 players will be drafted into four competitive teams.
Each team will be coached by pre-existing LCS esports organizations. After a single round-robin, the top two teams will move on to the Finals, with the bottom two in the loser's bracket. The finals are slated for November 14th. For players, it's an opportunity to get discovered.
As it is an offline event, it may not be available on many North American betting sites. The outcome will likely impact LoL betting in future events, though. Throughout the tournament, various esports teams gauge the potential of new academy players and make key acquisitions.
Asia esports news
Overwatch Contenders 2020 Season 2 Wraps Up In China
We're only one day away from wrapping up Season 2 of China's Overwatch Contenders league. The competition, organized and sponsored by Blizzard, saw months of promotional trials and bi-weekly tournaments before entering the playoffs.
Yesterday, Team CC dominated Flag Gaming in a 3-0 match to win the Winner's Final. Maps played included Busan (2-1), Volskaya Industries (4-3) and King's Row (2-1). Despite facing some very skillful play from Flag, Overwatch betting favorite Team CC maintained their perfect record.
Flag Gaming has now been relegated to the Losers' Final, vying for the third-place finish. Team CC will face either FFF or Bilibili Gaming in the finals. Team CC have put in some impressive performance throughout the event, dominating Asian betting sites and sportsbook odds.
Africa esports news
Collateral Damage Wins Third Week Of Predator Warzone
South Africa's Predator Warzone Call of Duty tournament has finished its third week of play. The event is organized by hardware company Predator Gaming and the African Cyber Gaming League. The week's games started on November 4th, while the weekly finale took place yesterday.
In the final match, Collateral Damage prevailed over Phoenix Esports. The winning team took home 1,500 South African rands in prize money, while second-place got 1,000. Predator Warzone matches are available for streaming on Twitch, and in most African betting sites.
The event sees some of the best teams in South Africa gathered under one roof. Founded in 2015, Collateral Damage are a frequent favorite for COD betting fans.
Europe esports news
November Rainbow Six Major 2020 Kicks Off In Europe
Europe's November Rainbow Six Major has begun. The four finest teams in the European League are competing for more than $125,000 in prizes. That includes Rainbow Six betting favorites like BDS Esport, Team Empire, Tempra Esports and Virtus.pro.
In the first day of play, French team Tempra Esports scrubbed out, following two back-to-back losses. Meanwhile, Team Empire bested Tempra Esports in the first round, 2-1. Tempra managed to dominate in Villa (3-7), but lost in Clubhouse (7-2) and Oregon (7-1).
After Virtus.pro fell before BDS Esport in the first round, the two faced off in the loser's bracket. Later on, the Russian Virtus.pro managed to defeat Tempra 2-0, eliminating the French team. Rainbow Six betting sites currently favor BDS to win the event.
South America esports news
Valorant Versus Set To Start Today
VALORANT LATAM's Valorant Versus tournament is kicking off today. The four most outstanding Valorant teams in Latin America will face off in two final matches. There are two final matches, with the North and South LATAM regions each getting their own final.
The LAS (Latam South) final is between Estral Esports and Australs, while, the LAN (Latam North) final will be between Infinity Esports and Lazer Klan. With a $30,000 cash prize pool, it's one of the richest Valorant events in the region.
Valorant betting action is sure to pick up around the two finals. You can catch the games live via VALORANT LATAM's social media accounts, while South American betting sites will likely carry streams for the event as well.
Oceania esports news
L'Oreal Men Expert Invitational Day One Results
The L'Oreal Men Expert Invitational has officially started, and day one results are already in. The tournament, sponsored by L'Oreal and organized by Chiefs Esports Club, features eight teams competing for $10,000 in prizes.
Teams include EXO Clan, Kanga Esports, Mindfreak, ORDER, Legacy Esports, Notick, Avant Gaming, and RipNTear. The tournament is set to last from November 6th to November 8th. In the group stage, EXO Clan and RIPNTear dominated Group A, both with a score of 2-1.
Meanwhile, ORDER topped Group B with 3-0, while NOTICK trailed them with 2-1. Legacy Esports, Mindfreak, Avant Gaming, and Kanga Esports all scrubbed out before the playoffs. In the first round of the playoffs, EXO beat Notick 2-1, while ORDER bested RipNTear 2-0.
EXO Clan and ORDER will now face off in the upper bracket final, while Notick and RipNTear will do the same in the loser's bracket. A few Oceanic betting sites offer Valorant betting odds for the event.