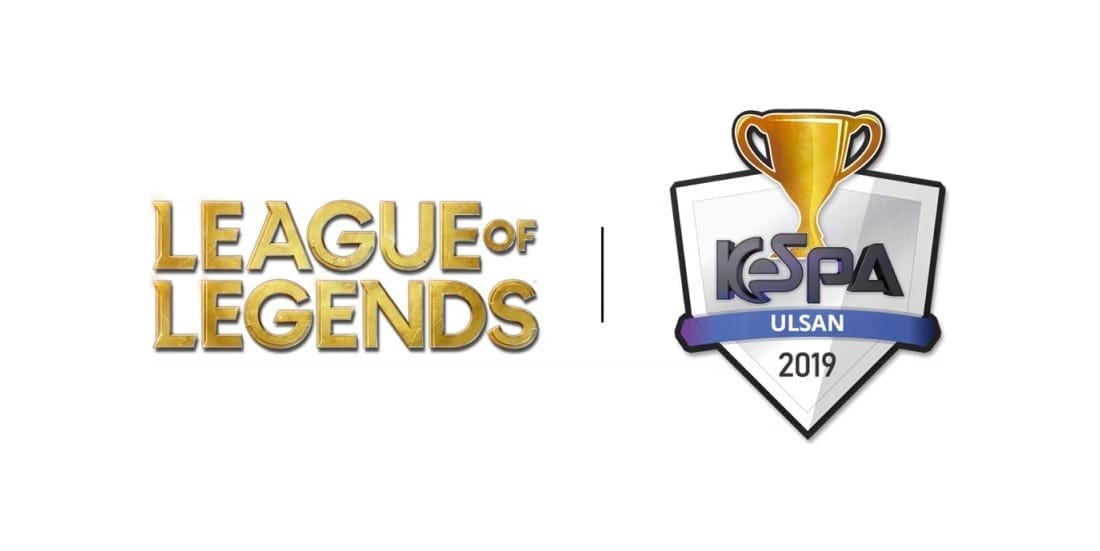 by in
Day three of KeSPA Cup elimination fixtures will commence on Wednesday, December 25, where we
will see four teams start their climb to the summit of the KeSPA Cup in a bid to claim ₩40,000,000 (US $34,379) and the glory that comes with winning the title. Here are our Kespa Cup betting predictions for Wednesday's bouts alongside betting odds from ESB's top-rated esports betting sites:
Gen.G vs GC Busan Ascension tips
Wednesday, December 25 – 17:00 KST
While off-season moves are fairly common among League of Legends teams, Gen.G ($1.04) took it to a whole another level, signing four new members and keeping ahold of only their star ADC Park "Ruler" Jae-hyuk and support Kim "Life" Jeong-min.
On November 18, Gen.G announced they are parting ways with Kim "Asper" Tae-gi, Lee "Rich" Jae-won, Lee "Kuzan" Seong-hyeok, Song "Fly"Yong-jun, Yoon "SeongHwan" Seong-hwan, Han "Peanut" Wang-ho, Kim "Roach" Kang-hui and Lee "CuVee" Seong-jin.
As their replacements, Gen.G signed Kim "Rascal" Kwang-hee, Kim "Clid" Tae-min, Gwak "Bdd" Bo-seong and Kim "Kellin" Hyeong-gyu in a bid to start fresh following a disastrous performance in LCK last season, when they finished in seventh and sixth place in the LCK spring and summer splits respectively.
All in all, the team looks fairly strong heading into 2020, considering it has the right mix of veterans in Ruler and Bdd and younger players in Rascal and Life, whose growth will play an important role in Gen.G's success.
Busan Ascension ($7.82) are a new team, which just recently qualified for CK 2020 Spring via promotion battle and will now make their first appearance in the professional South Korean LoL scene.
The team's roster consists of players that have never before played on a professional level, which raises some questions about the team's quality. That being said, there is huge potential for growth in this team and a lot of their success will come down to their coaching staff – Choi "Cookie" Byeong-kook and Kim "LongDary" Se-hyun.
Busan Ascension are without a doubt a team to look out for in the 2020 CK season and above, but as far as this match is concerned, we do not see them as a serious threat. Gen.G are superior teams in all aspects of the game, including experience, coaching staff and overall quality. Don't expect any surprises here.
Gen G vs GC Busan Ascension Prediction: Gen.G to cover the -1.5 handicap, paying -285.71 with BetOnline.
Team Dynamics vs Asura prediction
Wednesday, December 25 – 20:00 KST
The 2019 CK Summer champions Team Dynamics ($1.25) will enter 2020 with a painful memory of the last season when they came close to securing a ticket to LCK, but fell short in the LCK Spring Promotion back in September, where they lost to Jin Air Green Wings (0-2) and Hanwha Life (1-3).
To get themselves better prepared for challenges ahead, Team Dynamics brought in Lee "Rich" Jae-won and Lee "Kuzan" Seong-hyeok from Gen.G and signed an 18-year-old rookie Byeon "Citrus" Ji-woong.
The two Gen.G arrivals are in our books very solid additions to Dynamics and while they are by no means one of the elite players, both should do some serious damage in the CK, especially considering they have previously played in LCK.
Besides those three arrivals and departures of some underperforming players, Team Dynamics did not make any massive moves, and to be fair, they do not need to change much as they should once again be one of the strongest teams in CK next season.
Asura ($3.42) were not too active during the transfer window, as they only signed two players – former Griffin and LGD Gaming support Kim "Newt" Jin as well as 18-year-old rookie Bae "Gangboong" Si-hyeon, who does not have any experience playing on a professional level. On the other side, Asura parted ways with Gil "Reaver" Hee-chan, Hwang "Witty" Jae-hong and Kim "Carb" Seong-soo.
Changes were needed in Asura, there is no question about that, but we have some doubts whether the arrival of a rookie player and Newt will make much of an impact on the team. Last season Asura were mediocre at best and while they did end up finishing third in CK Summer Playoffs, they were by no means one of the most consistent teams in CK.
Based on the roster moves, we believe Asura lost more than they gained and the fact that Team Dynamics already bested them twice times last season does not help their cause either.
Team Dynamics should come out ahead here, and while clean sweeps at this stage, especially after roster moves, are a rarity, we are predicting Team Dynamics can deliver and end the series in two maps flat.
Team Dynamics v Asura tips: Team Dynamics to cover the -1.5 handicap, which is paying -109.89 with BetOnline.
eSports betting sites with Kespa Cup odds
The following esports betting companies all have odds for the Kespa Cup, with betting available right throughout the tournament. You can read more esports betting predictions here.

Kespa Cup betting