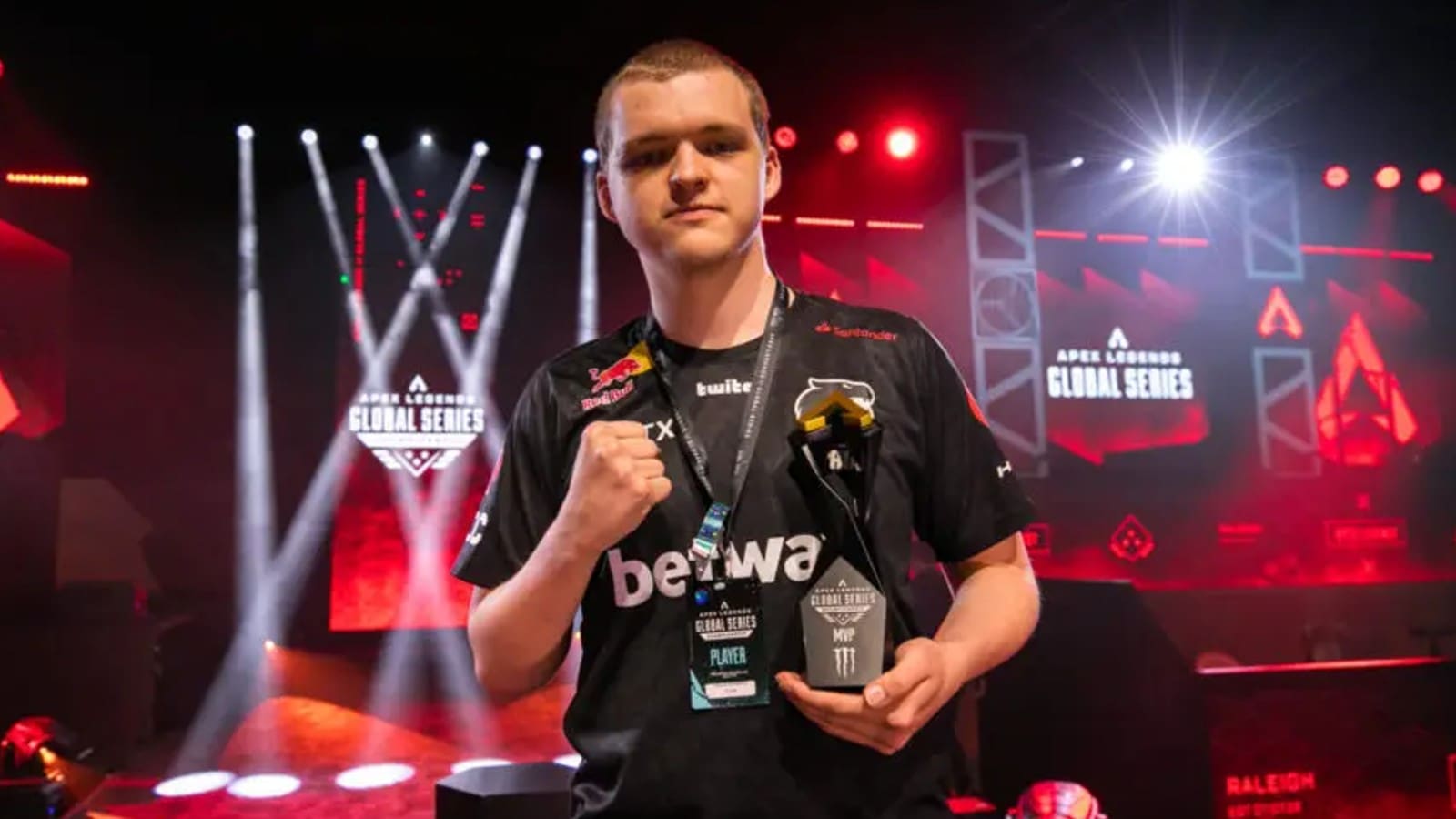 by in
Jacob "HisWattson" McMillin officially announced his retirement from competitive Apex Legends on Friday, following FURIA's elimination from the Apex Legends Global Series Split Two playoffs.
The player has been a major figure in the competitive Apex scene, winning the 2022 ALG Series Championship MVP award. He started playing with FURIA in May 2022 and helped the team through events like the North American Last Chance Qualifier and the 2022 ALGS Championship.
Following his move to the captain position in place of Will "TeQ" Starck, FURIA recorded impressive numbers in the Championship event. HisWattson led the team to a second-place finish in the tournament and was awarded the MVP award due to his prowess on Seer.
FURIA had a different outcome in 2023, recording a significant performance drop and failing to qualify for events like the Split One Playoffs. The team were also eliminated from the Split Two Playoffs in 37th place following a loss to Alliance.
Shortly after their loss, HisWattson took to Twitter to announce his retirement from competitive Apex. The player revealed that he had stopped enjoying competing for a while now despite attempts to make it a fun activity for him.
"Today I've made the decision to step down from Competitive Apex," HisWattson wrote.
"I tried everything possible to make myself enjoy playing comp, but even when we were winning, I still wasn't having fun. I've tried looking at it from every angle, but I simply don't think it's something that can make me happy."
According to the player, the way he viewed the activity had negatively affected his skills "to the point where I'm no longer content and just want to go back to what made me the best and the happiest I'd ever been: Spamming ranked like a degen and being a goofball on stream."
HisWattson clarified that his retirement had nothing to do with FURIA's recent performance in the Split Two Playoffs. The player also claimed he made the decision before Split 1 but was convinced to continue playing on multiple occasions.
"It's not fair to my teammates or anyone who wants to see me do well that they're expecting my all when I'm not able to give it to them. Everyone at FURIA is amazing and I apologize for not pulling the plug sooner," HisWattson added.
HisWattson also disclosed that he was now announcing the decision to give his teammates Scott "Pandxrz" Maynard and Nelson "Xera" Medina enough time to replace him for the 2023 LCQ. The player will stay on as a content creator on FURIA.