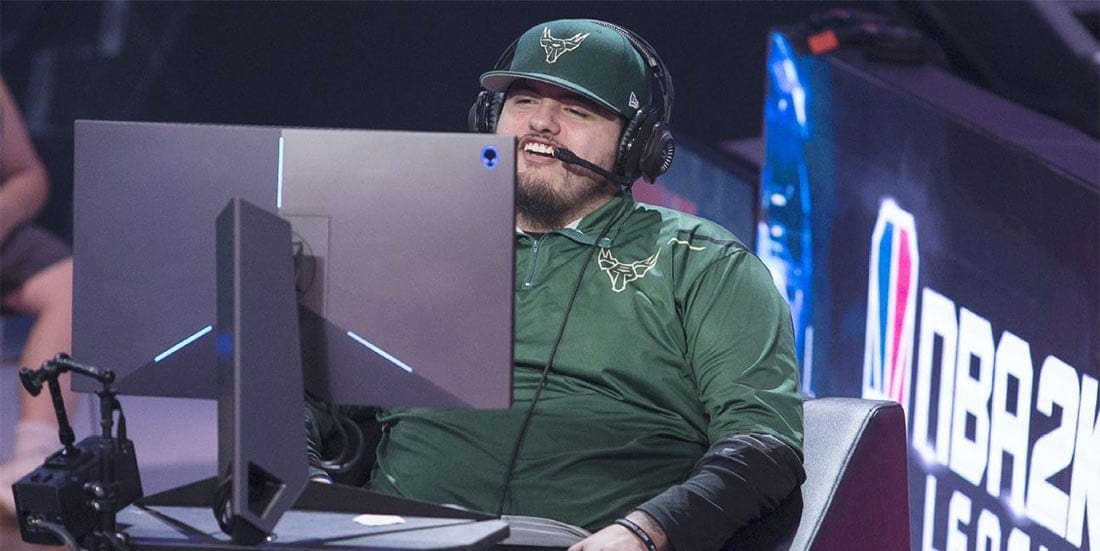 by in
After a devastating hand injury suffered in a mass shooting barely eight months ago, Timothy "oLARRY" Anselimo is returning to the NBA 2K esports stage.
"What was my purpose of being there?" is the question that went through Anselimo's mind when he found himself in a position no one would like to be in.
SEE ALSO: ESPORTS BETTING PREDICTIONS
In August 2018, we were witness to a tragic incident in Jacksonville when NFL Madden player David Katz carried out the first-ever mass shooting at an esports event. He took two lives, injured two players and in the end pointed the gun on himself.
On that day, the esports world lost Elijah Clayton and Taylor Robertson. One of the players who can be happy he survived was Anselimo, who was left with a shot wound to his chest and a serious injury to his hand.
At that time, oLARRY was one of the best NBA 2K players in the world. He was drafted in the inaugural season of the NBA 2K League by Bucks Gaming, where he made a name for himself with exceptional performances in the defence as well as showing his leadership skills.
Only a week after the NBA 2K season ended, Anselimo decided to attend the NFL Madden tournament in Jacksonville. But the event, which was made to bring people together, soon turned dark.
Despite his critical condition, doctors managed to save Anselimo's life and later focused on his thumb. The nature of the injury left his once-promising NBA 2K career in tatters.
Only a few weeks later, oLARRY was told he would not be playing for Bucks Gaming the following season; however, he would still return to the expansion draft. He was given another chance when he was picked up by Minnesota, who later traded him to Cleveland.
Despite his injury, oLARRY remained positive. He did, however, had to change the way he uses the controller. Instead of using his thumb, which may never fully recover, he adjusted his style and now uses his index finger instead.
It is a huge change, but a change he needed to make to keep playing his favourite game.