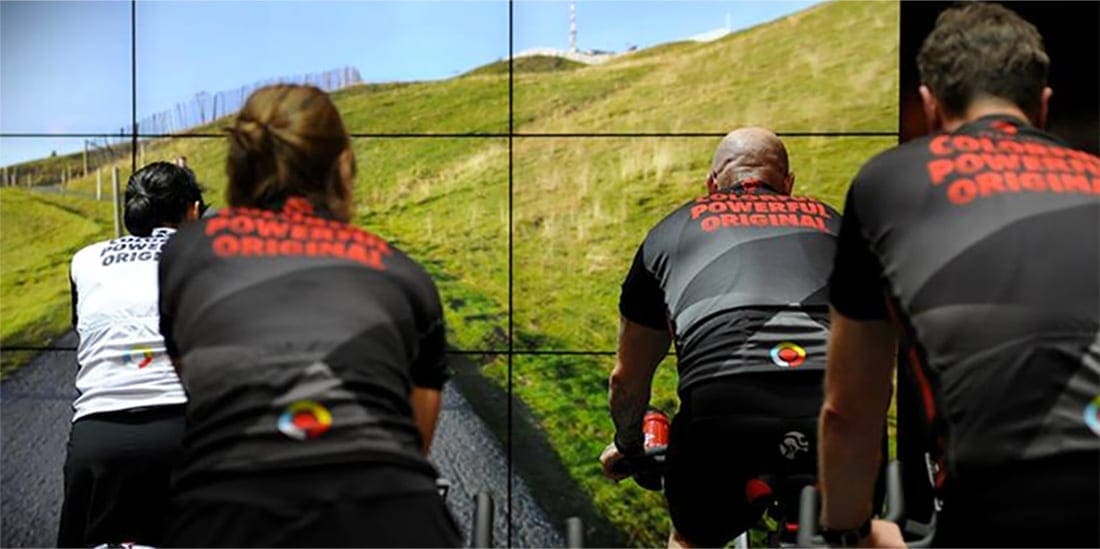 by in
WORLD-class cyclists could trade in the hard gravel of the road for the digital world after the International Cycling Union confirmed it's push into the eSports realm.
The UCI has plans to create an eSports World Championship and is drawing up plans for virtual races on multiple platforms.
While there is no date for the first UCI eSports World Championships, there's no doubting that virtual racing will make up a big part of the sport's future.
The International Cycling Union was a key player in an eSports forum hosted by the International Olympic Committee just a few months ago and is uniquely-placed to attract its best athletes, given the opportunity to avoid arduous travel for events and virtual racing rules out the risk of serious injury that can often occur in rough weather and unsafe roads.
UCI president David Lappartient explained to Cyclingnews last week that the future of cycling has already well and truly arrived.
"We've created the e-MTB world championships, with the first held in Mont-Sainte-Anne, Canada in 2019 but eSports is something else. We're very interested in virtual sports as well as traditional outdoor racing," Lappartient said.
"We're looking to the future of every of aspect of cycling and so we're keen to help virtual cycling develop. We want to ensure that happens properly by creating some clear guidelines and rules, including anti-doping rules.
"Cycling as an esport is different to many other sports because it's not virtual, you have to push on the pedals, so it's a real physical effort. We could one day see Peter Sagan competing in esport races. I think that would be great for cycling."