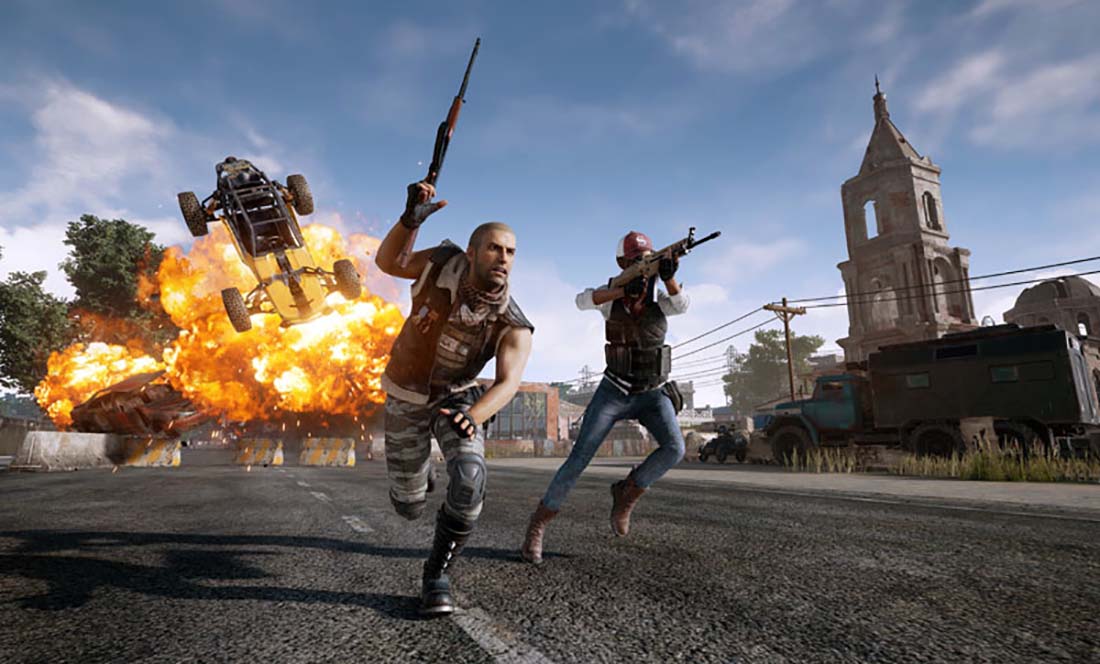 by in
Seven of Europe and North America's best professional PlayerUnknown's Battlegrounds teams will be flying to the $50,000 PUBG Invitational at IEM Katowice next month after securing top standings in last weekend's Closed Qualifiers.
The online event featured 32 of the world's best PUBG esports teams from the EU and NA regions battle it out for the coveted top spots, after fighting their way through a whopping 512 participating teams in earlier public tournaments.
Three lesser-known European esports teams – Airstation Mike, Avangar and Team Kinguin – beat out household names like Team Liquid in the EU Closed Qualifiers to earn their spot at IEM Katowice, while the North American Closed Qualifiers were headlined by popular pro gaming organizations Cloud9, OpTic Gaming, and Noble Esports.
A final challenger from the smaller South America Closed Qualifier, Kaos Latin Gamers, rounds out the pack, but the fight for top standings is far from over.
These seven regional teams will join the world's best PUBG squads who received a direct invite to IEM Katowice, by-passing the Closed Qualifiers completely. Their invitations were based on their performance in past PUBG Invitationals.
FaZe Clan, Ghost Gaming, Method, TeamSolo Mid, Tempo Storm and Team Vitality are no push-overs in the last man standing department, with Vitality previously winning the PUBG Invitational under the Against All Authority brand.
All up, we now know 13 of the teams to play at the PUBG Invitational in Katowice, with the remaining three contenders to be announced at a later date.

The PlayerUnknown's Battlegrounds Invitational at IEM Katowice starts February 24 and is the third of its kind, following the success of the Gamescom PUBG Invitational LAN Tournament and IEM Oakland PUBG Invitational late last year.
Both events hosted 80 popular professional players and live-streamers and featured much larger prize-pools – US $350,000 and $200,000, respectively – but suffered heavy criticism for netcode issues and sloppy camerawork.
While PUBG's larger-than-average player count makes even spectating more complicated than the average esport, we hope Katowice's production team can find a way to properly improve the viewer experience.
Katowice also marks the first PUBG Invitational of the year officially supported by Bluehole Interactive, the publisher of the game. Smaller tournament organizers, such as G:loot and OnGameNet, are hosting their own PUBG tournaments without official sanctioning, but have already shown off incredible production values. So long as Katowice can match their efforts, we'll continue to support ESL's slow and steady support for the burgeoning PUBG competitive scene.
How to watch the PUBG Invitational Katowice
Find the best live-streaming sites to watch PlayerUnknown's Battlegrounds esports events like the PUBG Invitational at IEM Katowice in our guide. All options can stream PUBG esports in high-definition on computer and mobile, for free.
Reading us from United States? If you want to bet on other esports while we wait for PUBG betting markets to become more regular, your top recommended option is BetOnline – follow our links and you can claim exclusive bonuses to put towards your esports betting experience.