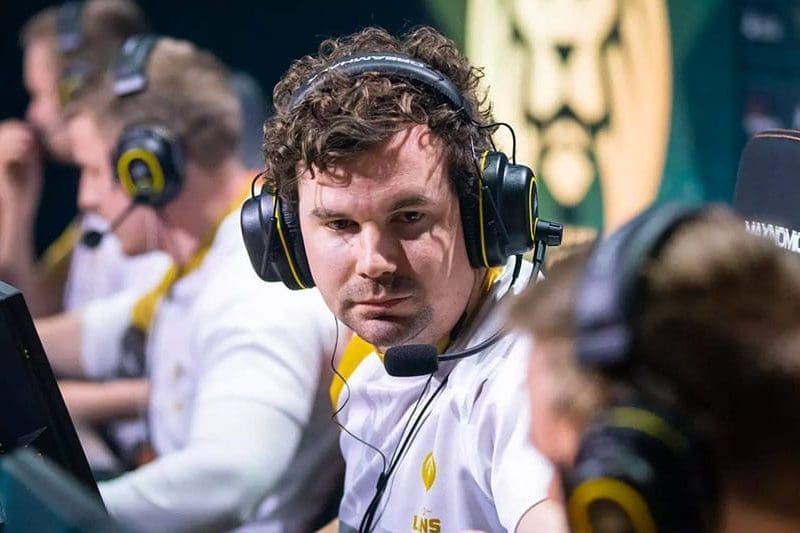 by in
Nicolai "HUNDEN" Petersen has hung up his mouse and keyboard to become head coach of Heroic's CS:GO esports team, as announced by both parties on Wednesday.
After spending more than a third of his life as a Counter-Strike pro, HUNDEN will now have a chance to use a decade worth of knowledge and expertise to help Heroic re-launch their CS:GO project following an unsuccessful takeover deal with FunPlus Phoenix.
"We are happy to announce that Nicolai "Hunden" Petersen will lead our newly formed roster in their quest for success," Heroic revealed in an official statement posted on Twitter.
"Nicolai has a long history in Counter-Strike as a player where he has built up his name as an in-game leader and mastermind."
HUNDEN will join a freshly rebuilt Heroic roster consisting of Martin "stavn" Lund, Johannes "B0RUP" Borup, Casper "cadiaN" Møller, René "TeSeS" Madsen and the newest addition to their active lineup, Nikolaj "niko" Kristensen. On the bench are Marco "Snappi" Pfeiffer and Patrick "es3tag" Hansen, the latter of whom is on his way to Astralis in the summer.
HUNDEN was benched by MAD Lions at the start of March in favour of Asger "AcilioN" Larsen, shortly before the team competed in the Europe Minor Closed Qualifier and the inaugural season of FLASHPOINT. Although MAD hinted HUNDEN could remain with the organisation, where he would take over a managerial role, nothing was confirmed until the Danish Counter-Strike veteran announced his retirement on Wednesday.
HUNDEN kept his announcement short, stating only that he had "decided to retire as a CS player" and that there was "news coming up soon". Shortly after, the 28-year-old made another Twitter post unveiling his move into coaching with Heroic.
"Finally I took the step that I've wanted to take for so long. Now, when I was offered the chance to coach such a talented team, it was easy for me to finally make up my mind. I'm looking forward to doing what I'm best at, and that is using my brain and create a masterplan to make Heroic shine, and finally make them go deep in the rankings again," said HUNDEN.
"The future looks bright, I'm looking forward to finally work with Niko and Borup again. I have always wanted to be a part of HEROIC, and now I'm the head coach – and I will do my best to show the best HEROIC anyone has ever seen!"
HUNDEN's transition to coaching has ended an 11-year career as a Counter-Strike player that began in April 2009, when he played for CS: Source team DSRack. He also played for the likes of SK Gaming, Copenhagen Wolves, ALTERNATE aTTaX and Tricked Esports, with whom he won V4 Future Sports Festival – Budapest 2019.
HUNDEN failed to see much success in any S-Tier tournaments outside of a fourth-place finish at StarLadder StarSeries X with MyXMG, a top-eight finish at ESL Pro League I with Copenhagen Wolves and a ninth-12th result at IEM Katowice 2020 with MAD Lions. Nonetheless, with a young and talented Danish roster under his guidance, his best years as an esports athlete might be on the horizon.
The new-look Heroic roster will play their first match under HUNDEN's guidance at Elisa Invitational 2020 on Friday, May 1 at 13:30 CET, when they will face off against their regional rivals North.