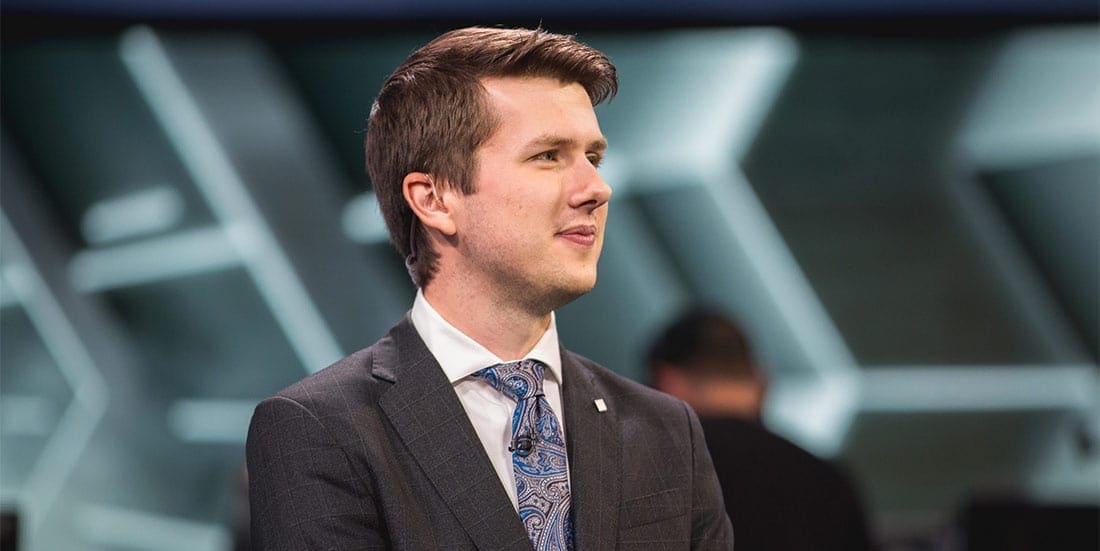 by in
Joshua "Jatt" Leesman will take over as head coach of Team Liquid for the 2020 League of Legends Championship Series (LCS) Summer Split, the North American esports organisation announced this week.
The coaching change comes as no surprise after a disastrous first half of the 2020 season. However, many in the LoL esports community will have been shocked that TL opted to appoint a popular caster as their new lead strategist.
Jatt is one of the most recognisable figures in the North American LoL scene. He began his journey as a professional player for Rock Solid in 2011 before moving to Dignitas, where he competed alongside three prominent figures in William "scarra" Li, Joedat "Voyboy" Esfahani and Michael "Imaqtpie" Santana.
After leaving pro play, Jatt spent many years working for Riot Games as an analyst, designer and caster. While the 32-year-old Canadian has no prior coaching experience, he said the transition is "actually something that feels somewhat natural, even if it is such a big change".
Jatt expressed his excitement about joining an esports organisation who have won four out of the last five LCS splits, and who field a "very stacked roster" with two former world champions in Jo "CoreJJ" Young-in and Jung "Impact" Eon-yeong, 2018 Worlds finalist Mads "Broxah" Brock-Pedersen, 2019 Mid-Season Invitational finalist Nicolaj "Jensen" Jensen, and the young and talented ADC Edward "Tactical" Ra.
Jatt will make his debut as Team Liquid's head coach on June 13, when the 2020 LCS Summer Split is scheduled to begin.