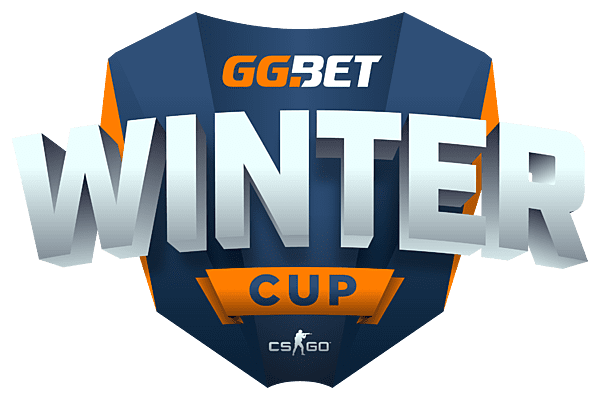 by in
The CS:GO GG.Bet Winter Cup has reached las chance stage, set to take place on 2nd January 2020. Four teams will look to secure a spot in the playoffs to get themselves one step closer to claiming a title of GG.Bet Winter Cup champions and the largest slice of US $20,000 prize pool. Esportbet.com take a look at the matchups and offer our predictions alongside betting odds from ESB's best esports bookmakers.
GG.Bet Winter Cup Last Chance Stage Betting Previews & Tips
Rocketlauncher$ vs Ambush Esports

Rocketlauncher$ ($2.33) have had an uphill battle in the CS:GO GG.Bet Winter Cup group stage, where they struggled to make much noise, yet still edged past EXTREMUM in the decider match to earn the second seed and a meeting with Ambush Esports. The team consists of two former Team Questo players Peter "Shhhack" Belej and Michal "Emenk" Belej, who joined forces with
Pere "sausol" Solsona Saumell and two former Movistar Riders members Aitor "SOKER" Fernández and Raúl "DeathZz" Jordán.
So far this tournament, Rocketlauncher$ have had a bumpy road, with some inconsistent results, considering they lost to EXTREMUM (1-2) in the opening match of the group stage and barely made it past Team Brute (2-1), but then they followed that up with an impressive win against EXTREMUM (16-14 and 16-5) and close bout with FATE Esports (2-3).
Just like their Thursday's opponents, Ambush Esports ($1.51) struggled to shine in the group stage, where they started strong with a 2-0 win against SJ Gaming but fell flat against Phoenix (1-2) and SKADE (1-2) to finish with a 1-2 record, which sat them at an underwhelming third place.
While not all too promising record, Ambush had their moments of greatness, as they got extremely close to defeating SKADE and even put up a solid fight against Phoenix. However, it's easy to spot Ambush can be very inconsistent with their performances.
Out of their last 20 matches, Ambush on average lost 10 rounds in their losses, meaning they win barely 5-6 rounds in fixtures they end up losing. On the other side, in matches they win, Ambush on average lose 10.81 rounds, which suggests they are a hit-or-miss team when it comes to predicting their results.
Comparing them to Rocketlauncher$, we have one big concern for the favourites. Their best map is Inferno, where Ambush won eight out of their last 16 fixtures (50% win rate). On the other side, Rocketlauncher$ played only two fixtures on Inferno but won them both.
Furthermore, Ambush are playing with a stand-ins Danni "smF" Dyg and Sebastian "larsen" Larsen both of whom have been struggling with their performance with their new team.
All things considered, we believe this match will be much closer than what the odds suggest. Rocketlauncher$ had some iffy displays in the group stage, but the inconsistency of Ambush and their map pool leads us to believe Rocketlauncher$ have a solid chance at winning here. We believe Rocketlauncher$ can win at least one map, but with generous odds on the outright market, we will take our chances and predict Rocketlauncher$ to triumph.
Prediction: Rocketlauncher$ to win
Odds: +133 at BetOnline
EXTREMUM vs SKADE
EXTREMUM ($2.31) are entering their bout with SKADE ($1.52) as heavy underdogs which is not all too surprising, considering they have struggled with their performance throughout the group stage. Looking back, EXTREMUM defeated Rocketlauncher$ (2-1) but fell flat against FATE (1-2) and against Rocketlauncher$ (0-2) in their second meeting. While their 1-2 defeat against FATE would make it seem like EXTREMUM did a good job fighting off the first seeded team, we can't look past the fact EXTREMUM lost map two and three 7-16 and 4-16 respectively.
SKADE on the other side had a slightly better run in their group stage venture, where they started with a 0-2 loss to Phoenix, but later found their rhythm as they defeated Ambush (2-1), SJ Gaming (2-1) and put up a solid fight in a rematch against Phoenix (2-3). While SKADE had their moments, we are a bit concerned with their tendency to drop at least one map, however, we have to consider that 28.6% of their last 35 matches ended in 2-0 win.
Based on the map pool of the two teams we predict SKADE will pick Overpass, where EXTREMUM hold onto a disastrous 17% win rate and are on a five-game losing streak. EXTREMUM on the other side will most likely pick Mirage where they are holding a 57% win rate, however, it's worth noting SKADE won 62% of their matches on Mirage. The map pool clearly points towards a dominant win for SKADE as they simply don't have a weak map EXTREMUM could exploit. As we see it SKADE should win and a clean sweep is a very likely outcome.
Prediction: SKADE -1.5 maps
Odds: +147 at BetOnline