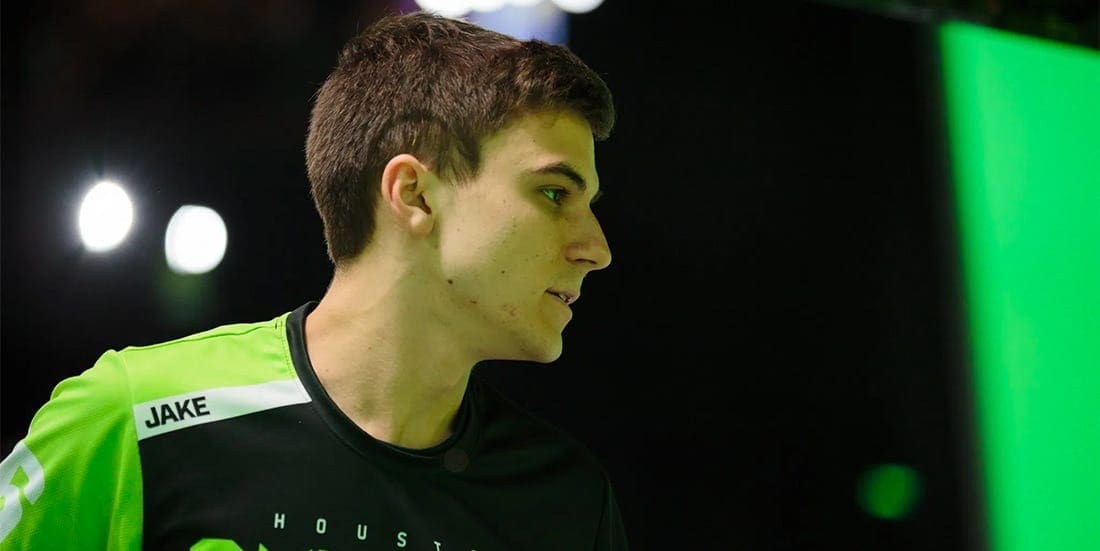 by in
Jacob "JAKE" Lyon announced his retirement from the professional Overwatch scene over the weekend but promised his journey within the esports industry is not yet over.
Houston Outlaws unveiled on Saturday, December 7 that Jake was leaving the team after deciding to step away from the professional Overwatch esports scene.
Jake started his professional Overwatch career in 2016, when he joined -bird noises- as a DPS player. While an unknown team, -bird noises- fostered some of the biggest stars in today's professional Overwatch scene, such as Season 2 champion Matthew "Super" DeLisi and Boston Uprising support Connor "Avast" Prince.
At the start of 2017, the team was picked up by Hammer Esports, which later saw their full roster acquired by Luminosity Gaming Evil. While at Luminosity, Jake won the CyberPowerPC 2017 Extreme Gaming Series Spring Invitational and finished second at the Overwatch Carbon Series Major.
The LG Evil roster disbanded in August 2017. At the end of October that year, Jake signed for the Houston Outlaws in the newly formed Overwatch League. He also represented Team USA in the 2017 Overwatch World Cup, where he finished fifth-eight.
The following year, Jake decided he would not tryout for the Team USA for the 2018 World Cup and instead became an esports caster for Contenders League and the 2018 Overwatch World Cup alongside Andrew "ZP" Rush.
"I've sacrificed relationships, sleep, and so much time to become a professional player," he wrote.
"Despite the sacrifices, though, I do not regret chasing down my childhood dream. The chance to compete at the highest level among the best players on the planet was worth it all."
Jake went on to say he had lost some of the fire require to compete on a professional level, claiming he would rather retire and pursue new dreams and goals than "give less than 100% effort and collect an OWL player salary for another 12 months".
He added that the rapidly shifting Overwatch meta made it difficult to strike a manageable work/life balance.
"In giving everything to grind the game, I have forcibly stagnated my process of learning, growth, and exploration that I feel allowed me to reach this competitive level in the first place," said Jake.
"As a pro player, I felt that I was just treading water trying to keep pace with the rapid pace of improvement/adaptation that is a constant in the OWL."
Jake also pointed to the constant travel, which will only increase in intensity with the introduction of a home-and-away format for the 2020 OWL season.
Despite leaving the competitive Overwatch scene, Jake has hinted he could return as a caster, analyst, or possibly even a coach.